Privacy is the most coveted item in your backyard wish. Everyone craves for it, especially when you want to host a barbecue party for your family. If your neighbors can peer into your yard, that will be super uncomfortable for you and your family, right? However, the problem with most fence options is that they're too stiff that they take away the comforting ambiance of your yard. Homeowners think that they have to spend tens of thousands of dollars to create a private area in their yard.
If that's your reason for not fencing off your property, then you're losing an opportunity to create a private space in your yard. You have to call a general contractor, so you'll have a guide on how to design and create a private yard even if you're sharing a boundary with your neighbor. Of course, remember to speak to your neighbor about constructing a fence between your properties. Make sure you are not stepping on your neighbor's land to prevent issues later on.
Screening
You don't need a high fence for your yard. A low screen is enough to keep the kids and your pets inside your yard. But to create more privacy, you need plants to grow along the borders of your property. Make sure to choose a material for your fence that will complement your home. Look around your yard. There might be existing materials and structures that can create the privacy that you crave.
You also need to use angles to create more private spaces. For example, tuck away your deck or patio on the side of your home away from your nearest neighbor. This way, all you need is to put up a screen around the patio to stop people from looking over your property.
Hedges
Luckily, you can buy faux hedges from the local home improvement store and install them in a jiffy. Hedge panels are available in different sizes. You can even fit them with sound-proofing insulation, so your neighbors won't hear you and your guests. Faux hedges are the easy type of fence to put up. You can also grow them naturally.
It takes a bit more effort, time, and money to grow a hedge around your yard. You also need to pick the right plant so that it will grow to the right height you need. The most classic choices for hedge plants are boxwood and privet. You can also choose rhododendron or laurel because these can grow as tall as eight feet.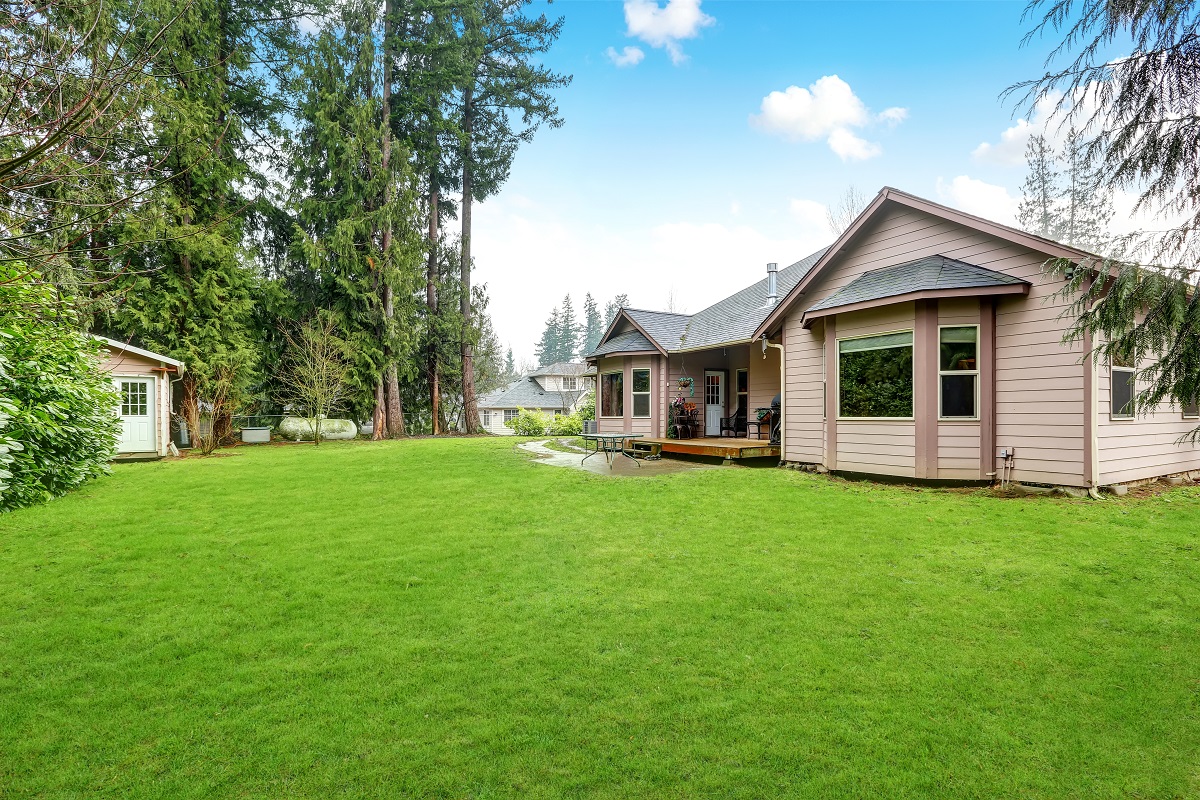 Drapes
Light swaths of fabric will add privacy to your yard. It is not as structured as a hedge, but it creates a coastal vibe that's perfect for homes near the ocean. Surely, if you're living near the coastline, you don't want to create a border between you and the sea. But for privacy purposes, drapes are the most budget-friendly option. If you already have a patio or an arbor, it is easier to hang the drapes from it. You can spray them with waterproof coating, so they don't get wet too easily during the rainy season.
Trellis and Lattices
Trellis and lattices are light and thin frameworks of wood that you can put up around your border. You can hang plants on the trellis until they cover your yard. The trellis or lattice will create another layer of privacy for your yard. They act like a fence though you can move them aside if you want a clear view of the street.
Vertical Garden
Similar to trellis and lattice, a vertical garden needs a wooden framework on which the plants will grow. You can choose flowering vines since these climb up the quickest. Next, you can hang your favorite potted plants on the wooden framework to create another layer of fence for your garden.
Pergola or Arbor
A pergola or arbor isn't as inexpensive as the options mentioned above, but you can do them yourself to save on the costs. Pergolas are a classic. They can host parties. You can use them for your afternoon read. Your kids can spend their afternoon playing board games there or just chatting about their lives. You can fence off the pergola if the hedges around your property aren't tall enough.
Before buying a home, consider the neighborhood. If it's not something you can share a yard with, think twice about buying a property there. And if you find yourself stuck in a neighborhood where your neighbors are peering over your yard, put up a fence as quickly as you can. You and your family need all the privacy you can get.