The importance of a business being accessible to customers is significant. A study by the National Institute of Standards and Technology showed that when a business is not accessible, it costs the company $200,000 annually in lost revenue. That equates to an estimated 11.4 billion dollars in lost revenue annually. In addition, businesses that are not accessible are also at a disadvantage when competing for customers, with companies that risk themselves slowly losing a competitive advantage.
Dedicating resources to ensure your business is accessible to online and offline audiences will be necessary. Here are a few key steps that you can take to make your business more accessible.
Business Website
A website is the most critical digital asset for any business. It is the online face of your company and is essential for marketing your products or services to customers. In addition, a website can help you connect with new customers, build relationships with existing customers, and increase brand awareness.
When creating or updating your website, include critical elements that will help improve visibility and attract customers. Your website should be easy to find on search engines, visually appealing, and user-friendly. You should also ensure it is updated regularly with fresh content and includes relevant keywords that potential customers might use to find you online.
If you're sure where to start, consult with a web design or marketing professional who can help you create a website that meets your needs and attracts customers. Your site will be one of your best marketing tools, so make sure it's up to par.
Search Engine Optimization (SEO)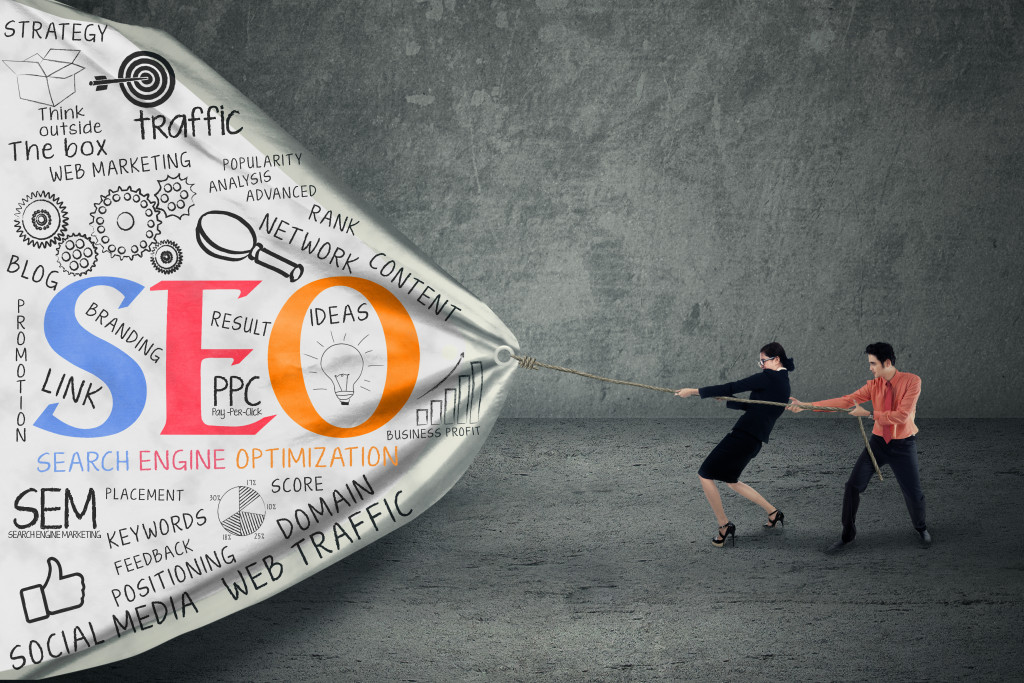 Most people use some form of the search engine when looking for products or services online, which is why businesses must focus on building their presence on search engines such as Google and Bing. Search engine optimization (SEO) is optimizing your website for better visibility in search engine results pages (SERPs).
Several factors contribute to SEO, including the quality and quantity of your website's content, the structure of your site, and how well you promote your site online. To improve your SEO, start by conducting keyword research to identify relevant terms that potential customers might use to find your business online.
Then, incorporate those keywords throughout your website's content, including in the title, headings, and body text. In addition, create high-quality, shareable, informative content, as this will help improve your website's ranking on SERPs. Finally, promote your website across the web through social media, directories, and other websites to build links to your site.
By following these steps, you can improve your website's SEO and visibility on search engines, making it easier for potential customers to find you online.
Business Establishment Facade
Businesses rely on customers to make a profit, and the exterior of a business is often the first impression customers have of the company. A well-maintained and attractive facade can help attract customers and improve the visibility of a business.
Office branding is an essential part of attracting customers. A well-branded office will make your business look more professional and help customers remember who you are. Signage, company colors, and a neat appearance are essential to good office branding.
In addition, ensure that your office is accessible from public roads and sidewalks, as this will make it easier for potential customers to find you. You might have to install concrete driveways, parking spaces, and pathways for customers. It will also be necessary to mark the paths to avoid confusion, which could lead to car accidents. Fortunately, you can find companies that provide thermoplastic pavement markings to help you with this task.
Finally, keep your commercial lawn mowed, trimmed, and debris-free. A neat property will give your business a more polished appearance.
By taking these steps, you can improve the visibility of your business and make it more accessible to potential customers.
Business Listings and Directories
One way to make your business more visible is to list it in online directories and business listings. These websites provide a directory of companies in specific industries or locations. You can improve your website's SEO and increase brand awareness by listing your business on these sites.
Some popular online directories and business listings include Google My Business, Yelp, and Angie's List. There are also industry-specific directories, such as the B2B directory for businesses in the UK. Search online or ask your chamber of commerce to find relevant guides for your business.
You can improve your visibility and attract new customers by listing your business on these websites.
Final Thoughts
These are a few steps to make your business more visible to the general public. You can reach new customers and grow your business by improving your website's SEO, branding your office, and listing your business in directories.