Business-to-business (B2B) companies often receive the short end of the stick when it comes to attracting customers. Not everyone is a potential target audience, which applies well to business-to-customer (B2C) ventures like retail and food. B2B companies have to seek out clients in a small audience, but it remains a profitable well. Marketing strategies can help you attract those people, but you might not be putting them in the right place.
As the world grows more digital by the second, the hangout places of B2B leads migrated to online platforms. Digital marketing takes effort, time, and resources to start. Expenses will drag out if you fail to convert the people you reach out to into customers. Companies need to be smart and efficient with their outreach, and pursuing your campaigns on these platforms might be your best shot.
Social Media
Social media has always been the wonderchild of digital marketing. It paves the way for breakthroughs and trends on the digital scale, reaching an unprecedented number of people with content and posts. It gave birth to social media marketing, and plenty of companies are reaping the rewards of exposing their products and services to people on those online platforms. Social media sites boast a user count of over half the world's population. That's over four billion people you can reach out to for your business.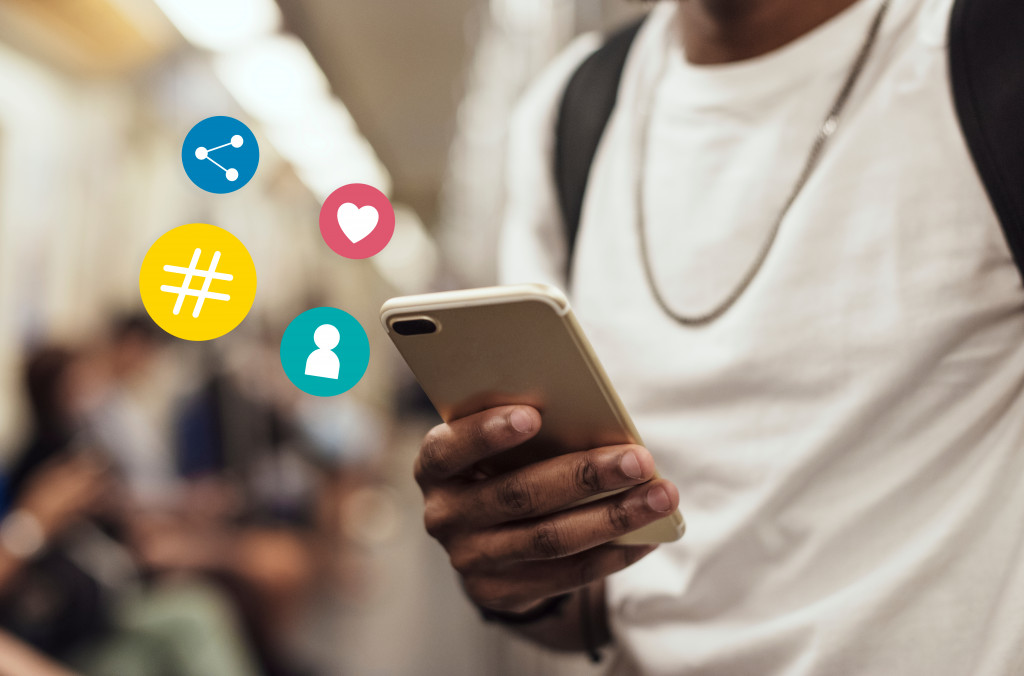 However, social media's nature is providing a casual environment for people. While it makes for a good source of B2C customers, social media might not fetch as much attention for B2B ventures. Fortunately, that all changed with the rise of online communities.
Businesses can create pages to gather social media users that might fall under the B2B client list. There are also plenty of existing pages with thousands of people searching or interested in something related to your product, service, or industry. Establishing a presence on those pages might be enough to help attract clients on social media.
LinkedIn
Social media platforms might be more favorable for B2C companies than B2B ventures, but it is vice versa for LinkedIn. The professional networking platform contains people who present corporate versions of themselves, enriching their connections with colleagues and fellow workers around the world. You can find C-Level executives, shareholders, and top-of-the-line managers active on LinkedIn, making it a vital source of B2B leads in the digital age.
However, businesses must approach LinkedIn marketing carefully. Forced or wrongful attempts to connect with professionals could stain your company's reputation. As a result, it might be better to leave engaging prospects on the professional networking platform in capable hands. You can find marketing agencies that can generate business leads on LinkedIn. Their services ensure you can get qualified prospects without exerting a lot of effort.
However, you might want to accomplish the job by yourself. Investing in messaging tools and sales navigator programs can create an automated process that does not involve chatting every lead manually.
Discussion Forums
B2B companies are discovering more and more sites where potential clients might pop up. The digital age continues to evolve in a way that opens those opportunities. However, most online platforms often provide short interactions, making it challenging to convert those who feel hesitant at first. Social media accounts, LinkedIn, and business websites might provide all the information and FAQs your clients need, but they might want another source to settle their doubts.
The three mentioned sites are from you, so they might start to doubt the client testimonials or product reviews you share on those platforms. They will look for other sources, particularly those that allow professionals to share their experiences, opinions, and feedback with the public. Fortunately, discussion forum websites provide that platform.
Clients can express their opinion of your services on discussion forums, similar to product reviews. Their word acts as a referral, allowing your business to benefit from the attention they might get from other people. There will be many open questions that might also fall under your services or industry. Creating a business profile to provide clear answers can establish your company as a pioneer in those online platforms.
However, posting questions yourself might even be a better tactic. If professionals are interacting to debate your open forum, you are attracting more interest to your business.
B2B companies will never run out of ways to engage people. However, they must ensure they target all the right places. These three platforms can be profitable sources of qualified leads. However, companies must execute the right marketing strategies to make their campaigns efficient. More digital sources will pop up in the future. But for now, creating accounts and establishing a presence on these three platforms is a must.