Experts have long been warning about technology one day replacing jobs. This isn't a dystopian future awaiting the human race. It's happening now. Many companies now employ robots and artificial intelligence to do menial tasks such as move boxes and sort mail.
Technology is also already present in the real estate industry. The rise of online listing services has changed consumer behavior. Buyers and sellers are now able to connect with each other more easily than ever before.
However, should the people who work within the real estate industry fear technology? Will technology take over jobs within the real estate industry?
Not really. There are benefits that technology can offer Realtors. Here are a few reasons why Realtors should embrace different types of technology.
To be More Rfficient and Improve the Bottom Line
Realtors can set up their own real estate websites, so they can have a place to showcase their properties. Agents should also consider using social media platforms as business tools. Facebook, Twitter, LinkedIn, Pinterest, and YouTube are great ways for Realtors to connect with prospective buyers/sellers as well as introduce themselves to new consumers.
Many online listing services offer virtual walkthroughs of properties available for sale, showing potential buyers exactly what their choices look like inside and out . An interested party will know what types of stairs are located at the entrance of a building, how many rooms are inside, etc., eliminating time wasted viewing subpar listings. This can help home buyers make better decisions quickly instead of having to visit every property only to discover it isn't what they want or need.
To Ease Transactions by Going Digital
In addition to having a presence on social media, Realtors should consider versatile tools such as email and text messaging. These communication methods are efficient means of contact between buyers/sellers and their agent.
The same can be said for websites. In the past, people had to sign listings with pen and paper. Nowadays, contracts can be digitally signed and filed electronically. Paper is becoming obsolete, and the real estate industry should follow suit.
To be More Diverse and Accessible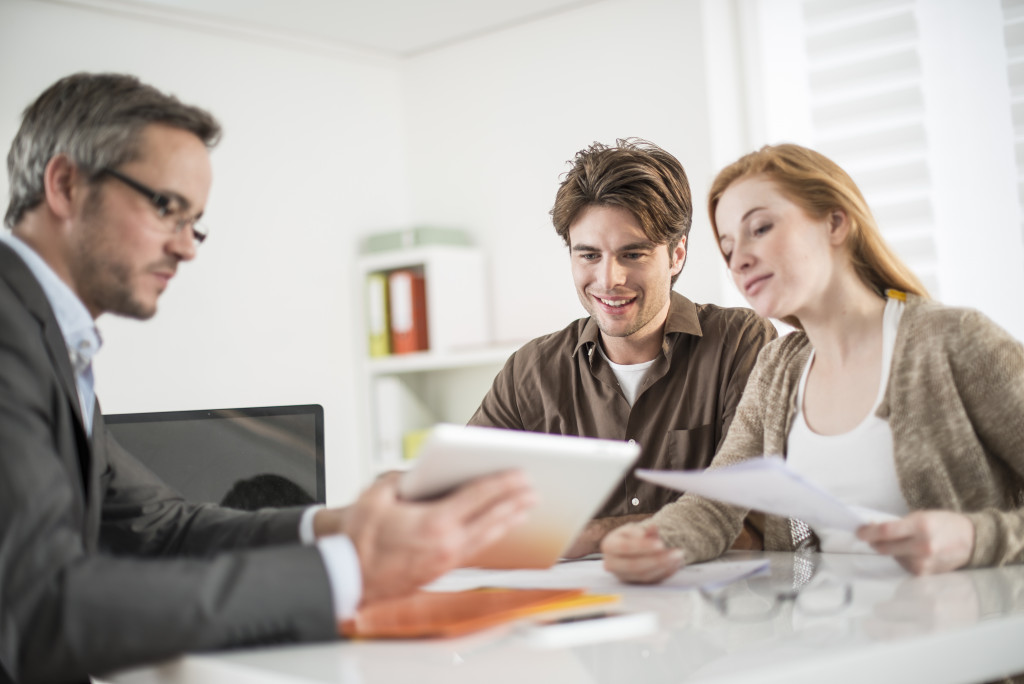 Technology is changing the industry in a number of ways. For instance, people can now access their real estate accounts' information from any location with an Internet connection. This allows homeowners and tenants alike to conduct business when it's most convenient for them.
In addition, buyers and sellers can use their smartphones to upload listings they want to sell or buy. This saves both parties a considerable amount of time spent posting the same information over and over again on various sites.
On top of that, Realtors can accept payments through mobile money management applications such as PayPal and Venmo so that people can send their money with just a few taps of the screen.
To Increase Brand Awareness
Technology can also help real estate agencies to raise brand awareness. Sites such as Yelp allow customers to rate businesses, while Google Maps provides a detailed description of the location along with a high-quality image taken from a Street View camera that shows potential buyers what an office looks like from the outside . This gives consumers vital information without having to call someone for an appointment or visit the actual agency in person.
In addition, social media sites encourage users to post videos about their business so prospective clients can get a feel for what it's like interacting with them/their company before making any decisions.
Realtors can also use email marketing to communicate with past clients and provide updates on the market.
To be More Efficient and Enhance Customer Service
Technology has allowed for consumers to be more picky than ever before. When making a purchase, most people now research brands and read customer reviews online before deciding which product is best for them. Real estate transactions are not immune to this phenomenon either: prospective buyers now research properties they're interested in buying as well as Realtors representing those properties.
This makes it critical for Realtors to have an online presence, sending out mass emails informing consumers of new properties on the market.
Just like any other professional or business person would do, Realtors need to embrace technology in order to stay relevant in the future. Technology is here and it's not going anywhere anytime soon. It's time to accept that fact and move forward with putting together a plan of action as far as how you will use it.
Realtors can become more efficient and enhance customer service by embracing technology such as social media platforms and email marketing campaigns. An online presence will allow Realtors to better react to changes within their industry and provide potential clients with the information they need most. Using this newfound knowledge will allow Realtors to be more efficient and provide customers with an improved service.