It's great to have a clean and tidy home, but there are always ways you can improve your living space. Here are some ideas on how to make your home even more comfortable, beautiful, and inviting for your family and your guests.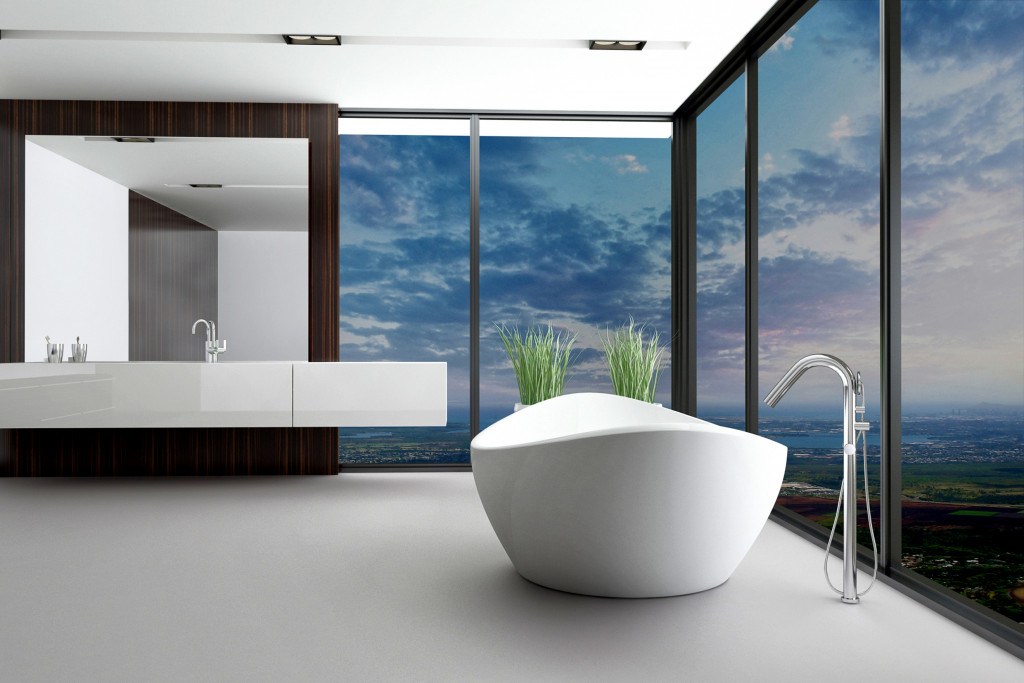 Bathroom
1. Add more storage space
Many bathrooms are quite small and don't have a lot of storage space. If this is the case in your bathroom, consider installing some bathroom shelves and cabinets to provide more storage space for towels, toiletries, and other items.
2. Update the fixtures
If your bathroom fixtures are old and outdated, consider replacing them with new ones. This can give your bathroom a fresh, new look and feel.
3. Get rid of clutter
Clutter can make a bathroom feel cluttered and small. If you have a lot of clutter in your bathroom, start by getting rid of as much as possible. Then, consider using some creative storage solutions to keep the bathroom feeling clean and spacious.
4. Replace the tiles
If your bathroom tiles are outdated or damaged, consider replacing them. New tiles with modern designs can really update the look of your bathroom.
5. Install a new sink
Most bathroom sinks are quite small. If you have the space, consider installing a new, larger sink. This can make your bathroom feel more luxurious and relaxing.
Kitchen
1. Update the appliances
Especially in older family homes, appliances can be quite outdated. If your appliances are old and inefficient, consider replacing them with new, energy-efficient models. This can save you money on your energy bills and make your kitchen feel more modern.
2. Install new countertops
Aesthetic upgrades like new countertops can help improve the look of your kitchen. Newer countertops can also be more durable and easy to clean than older ones. Different materials like granite, quartz, or marble can give your kitchen a unique look.
3. Get new cabinets
Storage space is also a common issue in kitchens. New and more spacious kitchen drawers and cabinets can help you better organize your kitchen and store all of your cooking supplies.
4. Upgrade the flooring
Older kitchens tend to have linoleum or tile flooring, which can be quite outdated. Consider upgrading to new material like hardwood or laminate for a more modern look.
5. Add a kitchen island
If your kitchen is large enough, consider adding a kitchen island. This can provide more counter space and storage space, as well as a place for you to sit and eat.
Living Room
1. Add a new rug
A rug can help define the space in a living room and add some personality to the room. You can also use a rug to add some colour and style to an otherwise plain living room.
2. Get new furniture
Modern furniture can really help improve the look of a living room. Modern pieces have sleek designs that can help make a small living room appear larger.
3. Install new lighting fixtures
Lighting can have a big impact on the ambiance of a room. If your living room feels dark and dreary, consider installing brighter light fixtures. This can help make the room feel more inviting especially when guests are coming over.
Bedroom
1. Get a new bed
A bed is often the focal point of a bedroom, so it's important to have one that you love. Don't be afraid to spend a little extra on a high-quality bed that will last for years.
2. Add some new artwork
Adding some new artwork to your bedroom can be a great way to personalize the space. Choose artwork that reflects your taste and style.
3. Control the temperature
Many people find that their bedroom is too hot or too cold. If this is the case for you, consider investing in a quality thermostat to help regulate the temperature in the room.
4. Add a dresser
A dresser is a great way to add extra storage space to your bedroom. Choose a dresser that has enough storage for all of your clothes and accessories. Consider how many drawers you need and what style you prefer.
5. Install new window treatments
Window treatments can really help improve the look of a bedroom. New curtains or blinds can add some colour and style to the room. They can also help improve privacy and regulate the amount of light that comes into the room for better sleep.
A home is a place that we spend the most time in and it's important to be comfortable. Whether you're looking for ideas on how to update your kitchen or living room, there are plenty of ways to improve your home. With a little effort, you can make your home more stylish and functional. So, get started on your home improvement project today.