Before COVID-19 wreaks havoc on the economy, the revenue forecasts for the hotel industry were looking good. Revenues from corporate travel alone were projected to grow to $1.7 trillion by 2023.
But because of the coronavirus pandemic, the hotel trade now faces the toughest time in industry history. Lockdowns and travel restrictions have affected bookings, causing some hotels to shut down for months.
It isn't all doom and gloom, though. Like any industry, the hospitality sector won't back down from an economic recession—no matter how tough it is. Its response is to innovate and adjust accordingly. Big hotel chains rely on deep pockets to weather the storm and develop strategies for new income streams. But if you're the owner of a small, local hotel, you have to be extra clever and creative to survive the travel crunch. Unsure where to get started? Here are some innovative but simple ideas you can do.
Improve your website
Many hotels have stuck to the brochure theme, offering a flat digital experience to potential guests. But as more people browse online to get a service or book a room for a two-day staycation amid a pandemic, your website should look stunning and inviting. It should also assure your customers of their safety.
Take a page from the book of the retail industry. Even the smallest shops have highly functional e-commerce websites, offering a great user experience throughout the buyer's journey. We're talking about remarkable product photos, snappy videos, easy navigation, and convenient purchase processes. Also, write copies that convey brand messaging, use a compassionate approach, and are crisis-sensitive.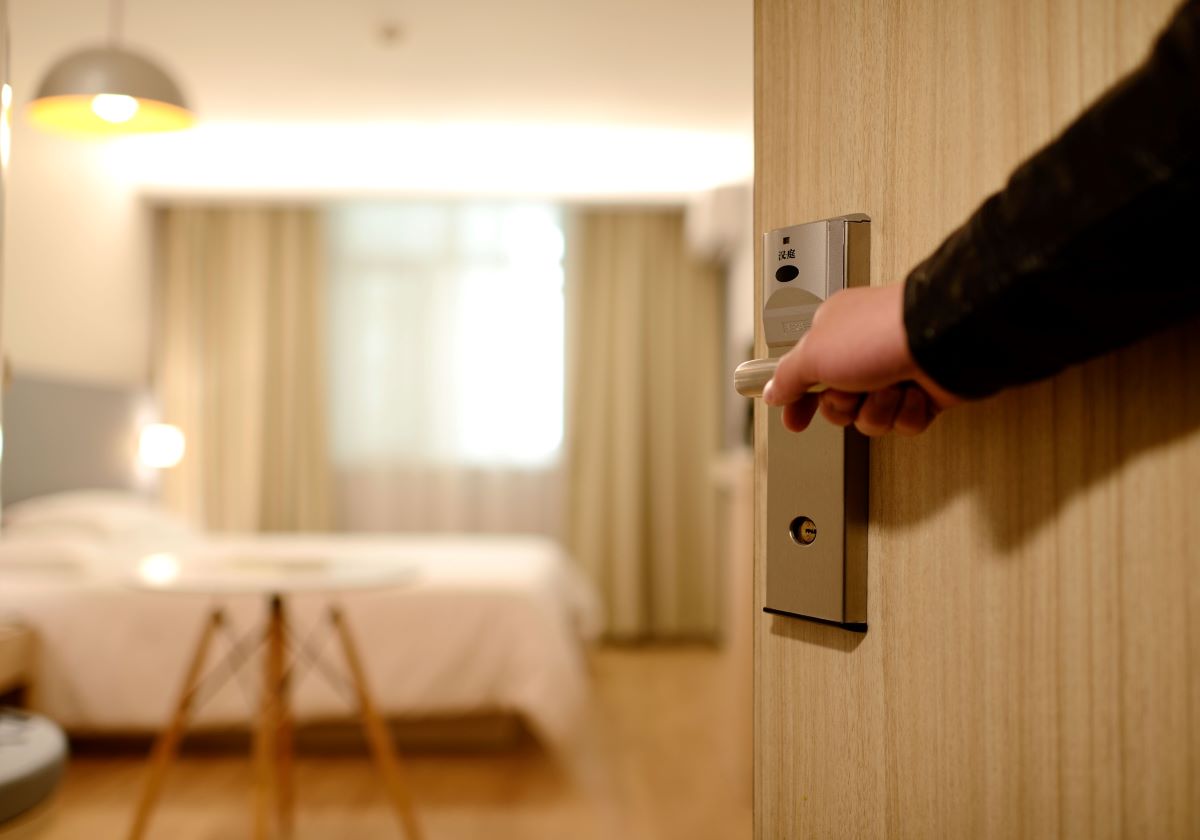 Make your hotel shine visually
To snap great photos and videos for your website and social media pages, your hotel should shine visually. Update the interior without breaking the bank—repainting a wall or a small area or rearranging furniture can do the trick. Hire lawn maintenance services to ensure your hotel's curb appeal look great.
Then, rely on technology to capture and display those design updates effectively. Your option ranges from ultra-zoomable 4K images to immersive and interactive video or VR tours of your hotel. Offering a great visual experience isn't only about glitz and glamour. With the ongoing pandemic, travelers are more cautious than ever. They prefer having a pre-arrival viewing option before booking. Nailing this part of marketing while addressing new priorities of guests can help your business survive.
Maximize the power of data
Leverage various online survey tools today to carry out surveys and collect customer feedback. By getting insights about guest experiences at key moments, such as after booking a room or eating a meal from room service, your team can pinpoint where satisfaction level is at the highest—and where you might need to improve on. If you can get a survey tool that offers near-real-time insights, that's better. So, you can react promptly, showing your care to that previous guest and potential customers.
High demand for travel and hotel businesses will return. But for now, the secret to getting through the coronavirus crisis is to innovate or leverage on available technologies—just like what other industries do. That's especially useful for small and local hotels that don't have deep pockets like big hotel chains.