Starting a lucrative business is one of the best ventures you can undertake, given that you can stay committed to your goals. But what are lucrative businesses worth starting? The answer to this question depends on what you have in mind and how much time and money you want to invest.
For example, suppose you want to open a grocery store franchise. In that case, you'll have to set aside a considerable amount of money for the initial investment. You will also need to consider factors like location and the competition, something you should look into before making any decisions.
All businesses can be lucrative as long as owners do their best to manage them properly. After all, good management is key to the success of any business venture.
Exploring Lucrative Options
A lucrative business offers a lot of growth potential. It's not just about how much money you're making now. It's about what kind of revenue you can forecast in the future. There are many lucrative businesses worth establishing, but it's essential to choose one right for you.
For the most part, you will benefit more from a business venture that plays to your strengths, skills, or capabilities. For instance, if you love to cook, you can open a restaurant. This way, running this business will not feel like a chore or a burden to you.
With that in mind, here are five business ideas you must take a look at today:
1. Pet store
Pet stores are always a lucrative business to get into. Pets also provide some mental health benefits, especially with life's stresses. And people love their pets, and they're always looking for ways to spoil them. You can start a pet store that specializes in high-end breeds. Similarly, you can cater to a specific type of pet, such as reptiles or fish.
You can also sell pet supplies to pet owners who will surely love your products. It's best to situate your pet store near a veterinarian's clinic. That way, pet owners will have an easy time getting their pet's supplies and medications when they need to.
2. Cleaning company
A cleaning company is a lucrative business to start because there's always a demand for cleaning services. People are always busy with work and family responsibilities, and they don't have time to clean their homes.
You can establish a cleaning company that offers general cleaning services. You can also specialize in one type of cleanings, such as window washing or carpet cleaning. You'll need to invest in some good quality cleaning supplies and equipment. Still, the investment will be worth it because you'll have a steady stream of customers.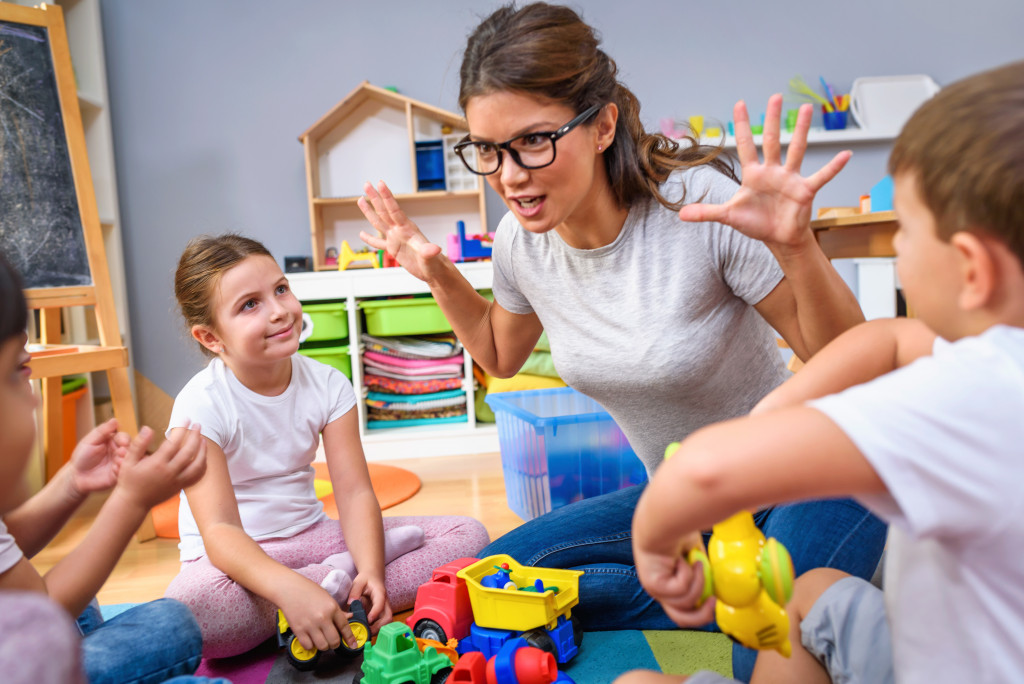 3. Food truck
If you're looking for an interesting and lucrative business venture to start, consider starting a food truck. Food trucks are becoming increasingly popular, and there's always a demand for them. You can specialize in serving a particular type of food or offer a variety of dishes.
Just make sure that you have a good business plan and are familiar with the food truck industry before starting. This way, you can face the challenges of this type of business properly.
4. Pest control company
Pest control companies are always in demand, especially in areas prone to pests. Establishing a pest control company can be lucrative. However, it's crucial to have the right skills and knowledge before starting.
You'll need to be able to identify different types of pests, and you'll need to know how to get rid of them effectively. You should also know what kind of treatment will be most effective. Keep in mind that you need to treat certain types of pests differently than others, so it's best to have the necessary knowledge beforehand.
Pest control companies can offer a range of services, and they're also lucrative as long as you know how to run them properly. There are plenty of people interested in hiring a pest control company, so it's worth looking into if you want to earn extra money.
5. Childcare services
These days, childcare services are in demand because many parents are working and need outside help. Perhaps you know a thing or two about taking care of kids, so it's worth considering if you want to get lucrative work that can make you money in no time at all.
For the most part, you need to make sure that your premises are safe and that you know how to deal with children. You'll also have to get certain permits to operate a daycare service in your area. This way, parents will trust you when taking care of their children.
If you want to earn more as an entrepreneur, you need to invest in your business. There are many things to consider when it comes to the company you want to invest your money into. However, you have a good chance of leading a business to success if you are committed and dedicated to it. Therefore, it's worth it to take the time to research and find a company that has good potential.