Investing in commercial real estate is always a good idea. You get to enjoy excellent income potential. You and your tenants have the same goal, which is to ensure the units are well-maintained for the public's eye. It makes it easier to build professional relationships with other business owners. Unlike residential real estate, lease terms are also more flexible in commercial real estate.
Commercial real estate owners can also enjoy numerous tax benefits out of their property. For one, there is tax relief on capital allowances on commercial assets. You can claim this for buying or selling commercial real estate.
Once you managed to buy your first commercial property, your next goal is to maximize its profitability. The good news is, there are many ways you can do this. For starters, you can consider the following dos and don'ts of commercial property management.
Don't Wait for Major Fixes
One mistake commercial property owners make is they wait for something to break before taking action. Like in any real estate, regular maintenance is non-negotiable. Since your goal is to improve your property's profitability, aim for regular preventive maintenance instead.
Create a commercial property maintenance schedule that will cover everything, from structural checkups to major system maintenance checks. Be sure to give your tenants a copy of this schedule and to remind them at least two days before every scheduled maintenance. Also, it would be better if you ask your tenants to let you know the first sign of a maintenance or repair task.
Only hire local experts to maintain the property. Sure, there are many skilled handymen out there ready to take on some simple maintenance tasks. But you are better off hiring experts so you can have better peace of mind knowing your commercial property is in great hands.
Do Monetize Your Vertical Space
Rarely do commercial properties make the best use of their vertical space. But then, allowing your tenants to make use of your vertical space is a great way to add revenue. For one, you can sell them naming rights to have their signage posted in places other than their storefront.
You can use this as an incentive to help them improve their foot traffic. This also entices them to stay longer since this already serves as an additional advertisement. You can use this to increase their rent for a considerable amount while virtually assuring that your tenant will stay for a long time.
There is another way to boost revenue with the help of your vertical space. You can do this by renting selling ad space to other businesses that are not your tenants. Think of billboards posted on the side of the building.
Don't Be Afraid to Say Yes to Sustainability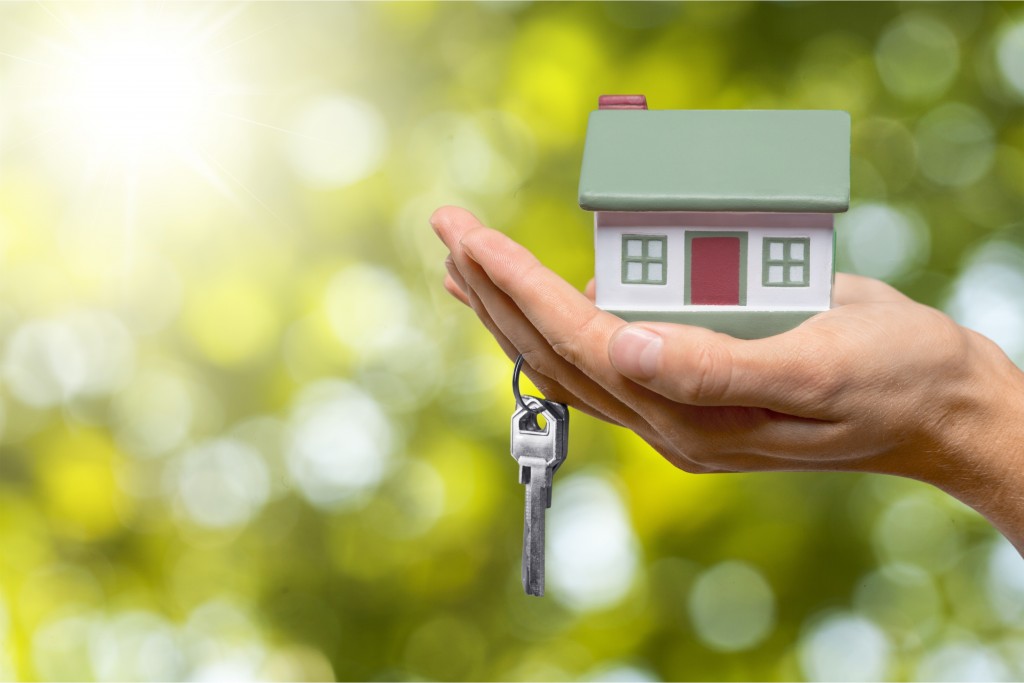 There are so many reasons to make your building more energy-efficient. For one, this can help reduce your tenant's energy consumption, which means more savings for them. Second, more people are willing to pay a higher rent just to stay in an energy-efficient building.
To make your commercial building more energy-efficient, you can start by:
Getting an energy audit and improve systems accordingly
Investing in energy-efficient lighting solutions
Changing old HVAC system into a smart HVAC
Installing tank-less water heaters, water-saving plumbing fixtures, and on-demand systems
Do Offer À La Carte Services to Your Tenants
Many commercial property owners are afraid to raise the rent. An alternative would be to offer additional services that will suit your tenant's needs for a price. Just make sure you offer these add-on services at a lower price or else they might just find other providers with better rates.
For instance, you have tenants who offer numerous products to their customers. Since they have physical products, one add-on service you can offer is additional storage space. You can even rent out premium parking spaces for their vehicles and VIP guests.
Cleaning services and in-house janitorial services are other options. Many tenants don't have the time to ensure the cleanliness of their units. You can take this job out of their hands by charging them an affordable fee.
Did you know that another fun way to make more revenue out of your commercial property is by installing vending machines? Virtually no one can resist cold drinks, good-to-go snacks offered by vending machines. You can even experiment and sell trinkets and goodies to your tenants to keep their customers entertained while waiting.
These are but four dos and don'ts of improving your commercial property's revenue. You may need to put in more effort and make a few investments to entice current and future tenants to spend more on your property. But these four tips can help you increase your ongoing cash flow and boost your business's overall profitability in no time.