When you think about trash, what is the first thing that comes to your mind? The question may invoke images of household waste that ends up in the garbage bin. But before tossing it out, you should know that you can make money out of it. Yes, there are practical ways to turn your trash into profit!
It's a good idea to clear your house once in a while. Whether you need a major cleanup, invite some guests for a house party, or decide to move to a new apartment, clearing your house becomes necessary.
Your best course of action is to enlist property clearance services, especially if the waste has already piled up in your house. Using a junk removal service is generally cost-effective. But before leaving your house to the cleaning experts, think of how you can make money out of your waste products.
1. Recycle household waste
Some materials at home can be thrown away, returned to grocery stores, or sent to recycling centers. Of course, the latter can be your best option. Not only will you help save the environment, but you'll also generate money by doing so. Below are some products you can sell.
Aluminum cans: Did you know that Americans make about one billion dollars each year from recycling aluminum cans? If your household has accumulated aluminum cans over time, it's time to sell them and make some money.
Cardboard boxes: It's easy to see those cardboard boxes pile up at home. The good news is that about 50 percent of recyclables in the U.S. comprise paper products like cardboard. You can sell your used cardboard boxes in an online marketplace.
Receipts: Never underestimate how easy those receipts build up over time. But hold your horses! Don't throw away those receipts, as you can make money out of them. Some apps such as Checkout 51, Ibotta, and Receipt Hog allow you to scan your receipts and earn some points or cash.
Plastic bottles: Of course, it's easy to see tons of disposable plastic bottles collected at every household. You can throw those bottles into reverse vending machines and make some money.
2. Generate income from junk mail
Apart from recycling home stuff or materials, you can generate income out of your junk mails. Yes, those junk mails from insurance, mortgage, credit, lending, telecommunications, and travel industries aren't exactly what they sound like.
These mails aren't necessarily junk because you can make money out of them. All it takes is to sign up for the Small Business Knowledge Center as a consumer panelist, send your qualifying mails in pre-paid envelopes, and earn some points for gift cards.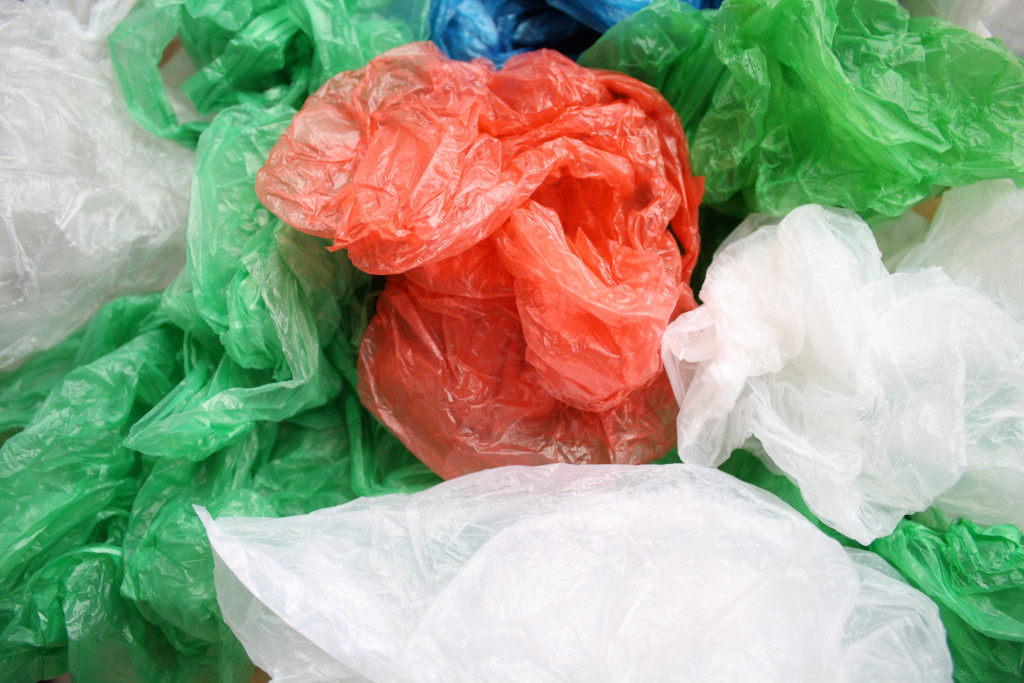 3. Sell used gadgets and old appliances
Today's technologies quickly become outdated. Chances are, you've already upgraded your home resources or invested in new products like smartphones, laptops, and smart TV sets. For this reason, you can see used gadgets, old appliances, and other electronic devices left out at home.
Keep in mind that you can sell your electronic devices to some companies. For relatively new appliances, consider listing them on social media.
4. Sell home-remodeling materials
Quite recently, you may have undergone a home improvement project. After a successful home project, you have some materials left unused. You can actually sell them.
Reclaimed wood: Get rid of your reclaimed timber pieces like ash, maple, or oak wood for some cash. All it takes is to send an email with the details and photos of your wood and get a quote. If they decide to buy your wood, you'll get paid instantly.
Scrap metal: Consider selling your scrap metal pieces from your barbecue grills, file cabinets, appliances, and bikes. All you have to do is visit a recycling website, fill out the online form, and start selling your materials.
5. Create an online store and sell home stuff
The last on the list is to create an online store where you can sell some of your household stuff. In some cases, most of these household items are still useful. Just because they are no longer used does not mean you can immediately throw them into the garbage bin. Some are still in mint condition, while others need to be cleaned or repaired. Particularly, you can sell toys, garden tools, old clothes, books, and old magazines online.
It's surprising how you can turn trash into cash. Therefore, inspect your home and see what waste products you can invest in. Consider some of the recommendations discussed above. Ultimately, you'll be amazed at what you can make out of your household waste!