The property market has been changing a lot in recent years, and as a result, some great real estate investment opportunities have come out of this change. Here's your guide to the most common options available today.
Buy-to-let mortgages
The first type is buy-to-let mortgages. This form of property investing is possibly one of the most accessible options, but you must have an excellent credit rating. This form of property investing is more popular than ever before. It's also generally seen as low-risk because the rental income you receive in full each month goes towards paying off the mortgage debt.
Commercial property finance
If you're looking for investment opportunities offering a better rate of return, commercial property finance may be more suitable. There are many reasons to invest in office space, warehouses, and factories – just some of the various types of commercial property that can be bought. You'll likely need a deposit of between 20% and 30%, depending on the type of commercial property you're investing in.
Multi-unit investments
Another popular type of investment opportunity is buy-to-let property, otherwise referred to as "multi-units." Buy-to-let multi-unit investments are typically made up of a combination of commercial properties and residential units. These can include affordable house and land packages, tiny apartments in a block, or perhaps even one house with an attached flat or two that you can rent out to different people or families.
Student Housing
You also have opportunities to invest in student housing, where you lock into a long-term tenancy agreement. This allows you to make monthly repayments, and your money is secured against the property's value. Student housing offers another potential benefit; if students take an early liking to it (and there's no reason why they shouldn't), then as there is a fixed pool of tenants, the property's value should rise.
Investing in student housing will require a larger deposit, usually ranging from a third to half of the total purchase price. But there are also opportunities to invest jointly with others, which means you only need to contribute a smaller deposit. You can then split any profits equally with your investment partners.
Student Share
Another type of property investment opportunity is student house share opportunities, where each tenant has their room but shares a kitchen and bathroom with the others. This can be a popular choice for both investors and landlords, as it offers a good income without taking too much floor space up – ideal if you're limited on where you can buy or rent.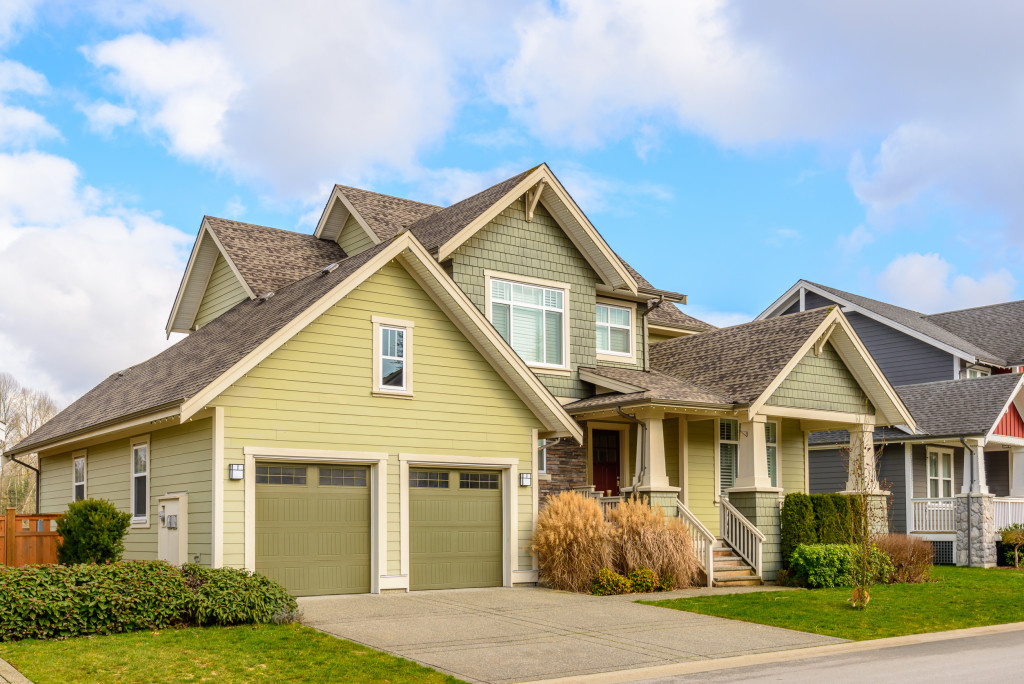 Invest in a new development project
If you're prepared to take on a little more risk, these can be rewarding investments. You'll often see advertisements touting the value of investing in new development projects; some might offer returns of up to 9% per year.
Buy an apartment building in the city
Another popular type of investment opportunity is apartments in prime locations, such as the CBD. These offer good returns, but you'll need to bear in mind any associated costs when making your decision.
For example, there are more rates and taxes associated with apartment buildings than single-family homes. However, you can also make the building a mixed-use one since you can have shops and cafes on the first two floors and the residential apartments upstairs.
Investing in your home
This is another option, and it may be the easiest of all. As long as you have some extra money to invest on top of what you need for a down payment, then why not renovate and add value to your own home?
If you can find a way to increase its attractiveness – perhaps by adding a second bathroom, ensuite, or a pool – then you'll likely be able to boost your home's value by at least 20%. But make sure that any renovations don't add too much debt, as you may find yourself squeezed for money if the repayments are higher than expected.
Consider investing in foreign property and diversify your portfolio
.Property investment opportunities are not just limited to local real estate, and you can also invest in foreign property. It's another possible way to diversify your portfolio and give you access to more income streams.
Investing in foreign property is becoming more accessible these days, with the Internet providing more insight into different investments. As long as you make the right investment decision and choose a reputable agent or company to work with, then chances are your overseas property investment will be a successful one too.
By investing in property, you're not only taking advantage of the potential for good returns, but you're also creating a long-term investment. So whether you're looking for an income stream in retirement or are trying to create wealth to leave to your children, investing in property is one of the best ways you can do it.