Office events can be a great way to boost morale, promote team building, and thank employees for their hard work. However, they can also be a lot of work to plan. Here are a few tips on how to plan a successful office event.
Pick the Perfect Theme or Activity
Your first step in planning a successful office event is to pick the perfect theme or activity. If you're stuck on ideas, think about what your employees would enjoy. If you have an older workforce, they might prefer a formal dinner party or an evening at the theater. If your employees are interested in self-development, they might prefer to attend a series of talks or workshops.
Remember, you can also hire a planner to help you with this. Once you've settled on a theme or activity, move on to the next step – creating your budget.
Create Your Budget and Stick To It
The first step to budgeting for an office event is to prioritize your spending. What is the most important part of the event? Is it the food, the décor, or the entertainment? Once you know what is most important to you and your team, you can start allocating your funds accordingly.
Don't have a big budget for your office event? No problem! There are plenty of ways to get around it.
Get creative with your venue and try hosting the event off-site. Events that are held in unconventional locations tend to be more memorable anyways. Think outside the box and consider holding your event in a local park, art gallery, or even someone's home.
Also, food can be one of the most expensive parts of any event. A great way to cut down on costs is to make it a potluck. This way, everyone can contribute a dish or drinks, and you won't have to foot the whole bill yourself. Just be sure it's appropriate for the event type and that you remember to provide options for those who may have dietary restrictions.
Choose the Right Speaker
Whether it's a short speech or a series of talks, you should ensure you're choosing the right speaker. You want someone who will be engaging, informative, and entertaining. Most importantly, you want someone who will resonate with your audience. So, before you search for a speaker, take the time to get to know your audience.
What are their interests? What topics would they like to learn about? What tone would be best for your event? Once you have a good understanding of your audience, you can start to narrow down your speaker options.
Don't forget to consider your event goals while doing this. What is the purpose of your event? Are you looking to educate your employees? Motivate them? Entertain them? The last thing you want is to book a motivational speaker for an educational seminar or vice versa.
In addition, when booking a speaker, their fee will likely be one of your biggest expenses. Especially, for example, if they are one of the top keynote speakers in your industry. Make sure to factor this into your budget from the start so there are no surprises down the road.
Once you've narrowed down your list of potential speakers, take the time to research their past speaking engagements. Check out video footage if available or read reviews from previous attendees. This will give you a good idea of what to expect from each speaker and help you make your final decision.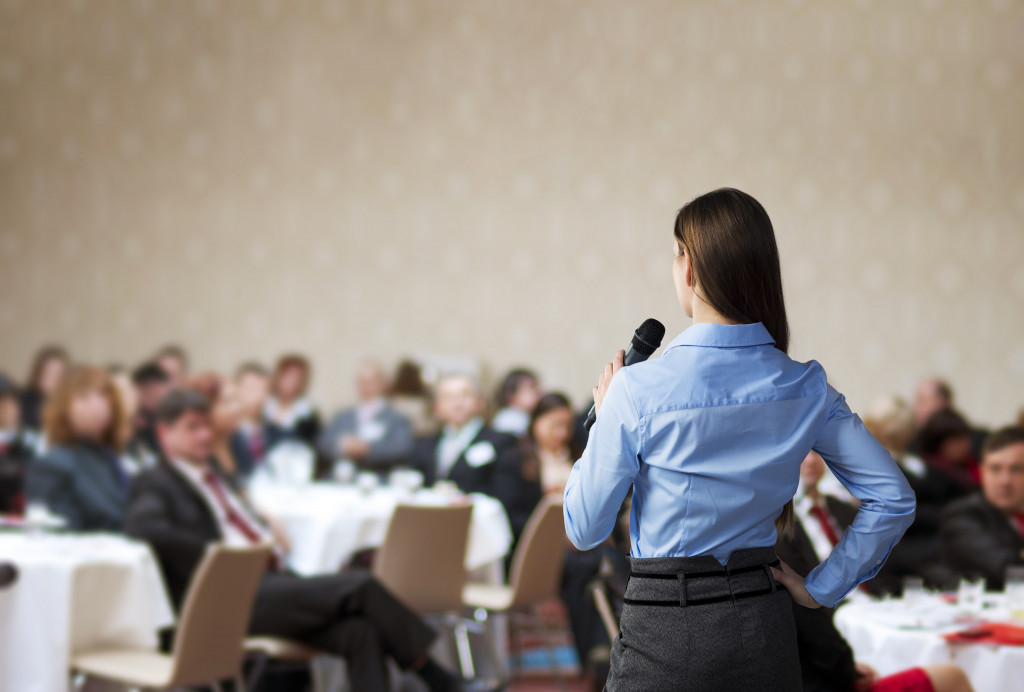 Promote Your Event
After you've settled on a theme or activity, budget, and speaker for your event, it's time to start promoting it! The best way to promote your event is by using email and social media. Create a catchy email subject line and send out invitations to all of your employees. Most importantly, don't forget to include all of the essential details like the date, time, and location of the event.
You can also create an event page on Facebook and share it with all of your employees. Make sure to include plenty of pictures and details about what will be happening at the event so that everyone knows what they can expect when they attend.
Planning an office event can be challenging, but with careful planning and execution, it can be pulled off successfully. Be sure to pick a theme or activity that will excite employees, create and stick within budgetary constraints, choose an appropriate speaker, and properly promote the event beforehand through emailing invitations with key details. Following these steps will help ensure attendees have fun while celebrating company successes!