There are many reasons why a car rental business is an excellent business to get into. For one, it's a service that is always in demand. Whether people need a car for personal or business use, there will always be a need for rental cars. Additionally, there are relatively low overhead costs associated with running a car rental business. Finally, it's a business that offers a lot of flexible hours. You can choose to operate your business during traditional working hours or extend your hours to accommodate people who need to rent cars after-hours or on weekends. No matter what hours you choose to operate, you'll be able to attract customers and make a profit.
But while starting your own car rental business is an exciting proposition, it's also daunting. There are many things to think about and details to take care of. But don't let that stop you from following your dreams. If you're thinking about starting a car rental service, here are the steps you need to take to get your business up and running:
Choose a business structure
Before starting your car rental business, you need to choose a business structure. This will determine how you file your taxes, how much personal liability you have, and what sort of paperwork you need to fill out.
Choose among the most common business structures:
sole proprietorships
partnerships,
limited liability companies (LLCs)
corporations
Sole proprietorships are the easiest to set up but offer the least amount of protection if your business is sued. Partnerships and LLCs offer more protection but may require more paperwork and tax filings. Corporations offer the most protection but come with the most paperwork and regulatory requirements.
Ultimately, the best business structure for your car rental business depends on your specific needs and goals. Work with an accountant or attorney to help you choose the right structure for your business.
Obtain the necessary licenses and permits
When starting a car rental business, there is some paperwork you need to take care of. First, you'll need to obtain the necessary licenses and permits. Depending on your location, this may require a small business license, a zoning permit, and a sales tax permit. You'll also need to ensure your insurance covers you for renting out cars.
Once you have all of your paperwork in order, you'll need to find a suitable location for your business. If you're planning on running a large operation, you'll need a warehouse or garage where you can store your vehicles. If you're planning on starting a smaller business, you may be able to get by by renting space in a commercial parking lot.
Finally, you'll need to set up an online booking system so customers can reserve cars in advance. Once everything is up and running, you'll be one step closer to opening your car rental business.
Get the cars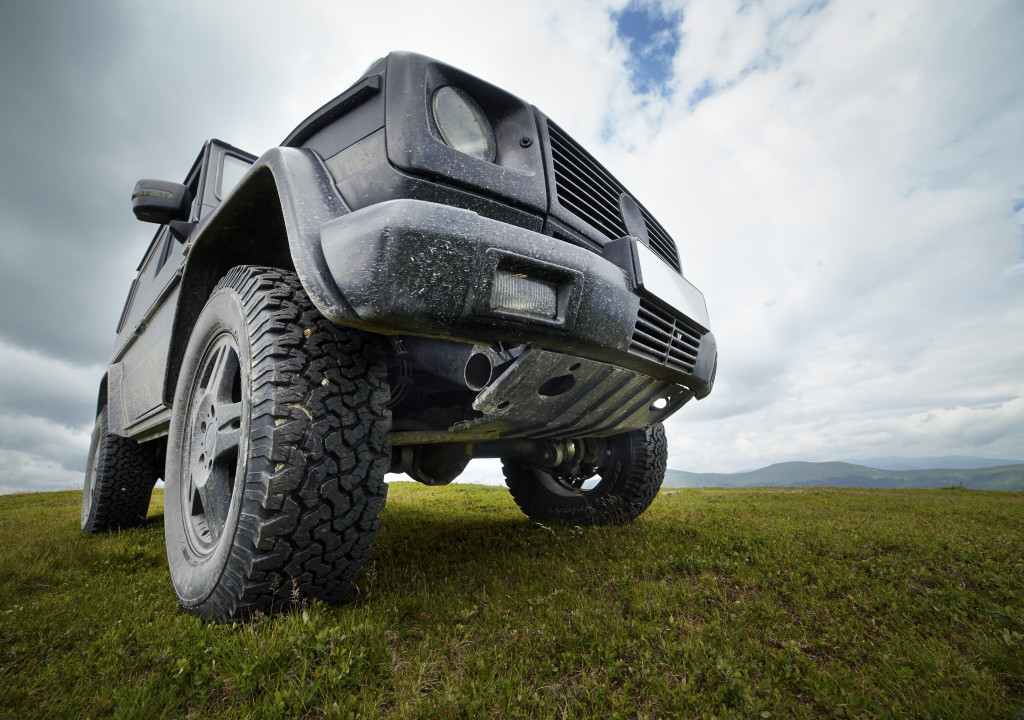 When you're first starting out in the car rental business, it can be tempting to buy brand-new cars for your fleet. After all, new cars are shiny and impressive, and they convey an image of luxury and success. However, new cars come with a hefty price tag and depreciate quickly. As a result, you'll likely lose money on your investment in the long run. A better option is to buy gently used cars that are still in good condition.
You should also make sure to buy different kinds of vehicles as different people rent out cars for different purposes. For example, if a customer wants to go on an off-road trip, you'll need to buy a second-hand SUV. You can find quality used SUVs at a fraction of the price of new ones, and they won't lose value as quickly. In addition, used SUVs are often just as reliable as new ones, so you don't have to worry about them breaking down.
By investing in used cars, you'll be able to save money and keep your rental business running smoothly.
Create a marketing plan
Before starting your car rental business, creating a marketing plan is essential. This will help you determine how to reach your target market and what kind of messaging will resonate with them. It's also important to set some realistic goals for your business. Once you have a plan in place, you can start to implement your marketing strategy.
You can use various channels to reach your target markets, such as online advertising, PR, and direct mail. Keep track of your results to see what's working and what isn't. With a little effort, you can create a successful marketing plan to help your car rental business thrive.
Now that you know the basics of starting a car rental business, it's time to get started. By following these steps, you'll be on your way to opening your very own car rental business. Keep in mind that it takes hard work and dedication to succeed in this industry, but with a little effort, you can make your dream a reality.