Starting an online business has become a more popular option in recent years. It offers many advantages over traditional companies. That's why so many professionals who are tired of the nine to five choose to become self-employed instead.
This is because by working for yourself, you will benefit from flexible hours and more opportunities for career development. You can increase your potential salary by becoming an e-resident in one of the many countries that offer tax breaks to entrepreneurs.
And with access to marketplaces or tools that won't exist in a traditional business, you'll find it much more accessible than ever before to start up your own venture. So, if you've ever thought about starting an online business, there are some essential things you need to know before leaping.
Choosing a Niche
When starting an online business, the first step is choosing a market niche. There are different niches to choose from. For example, you can sell products directly on your website or sell affiliate links that direct customers to external websites where they can buy products.
You can also start a blog focused on your interests or passions and monetize your website with ads, sponsored posts, or affiliate links. Whatever your niche is, research as much as you can about it and ensure that the market is big enough.
If there's no market for your product or you don't know where to start, then starting an online business might not be the best choice. Once you've chosen a niche and researched its market potential, it's time to move on to the next step: building your website.
Setting Up Your Website
Before creating your website, it is essential to consider what type of website you want. These are several options you can choose from, especially if you don't know where to begin:
Blog or personal website: This website focuses more on content and less on e-commerce. Successful blog websites usually have a lot of social media followers that can drive traffic and business opportunities through online advertisements and affiliate marketing.
Product e-commerce website: This website focuses on selling products directly to customers online. It's easier to reach a wider audience if you use effective e-commerce web design solutions. That way, you can sell anywhere in the world without sacrificing your brand image.
Review website: Review websites are also called "marketplace" websites because they are mainly used for product or services comparison. It's effective to create a review website if there is already an existing brand with many customers.
After figuring out which type of website you want, you can either build it from scratch, use a web-hosting service or hire a web developer to make it for you. Carefully weigh the pros and cons of each option to determine which is the best choice for your business.
Acquiring Your Customer Base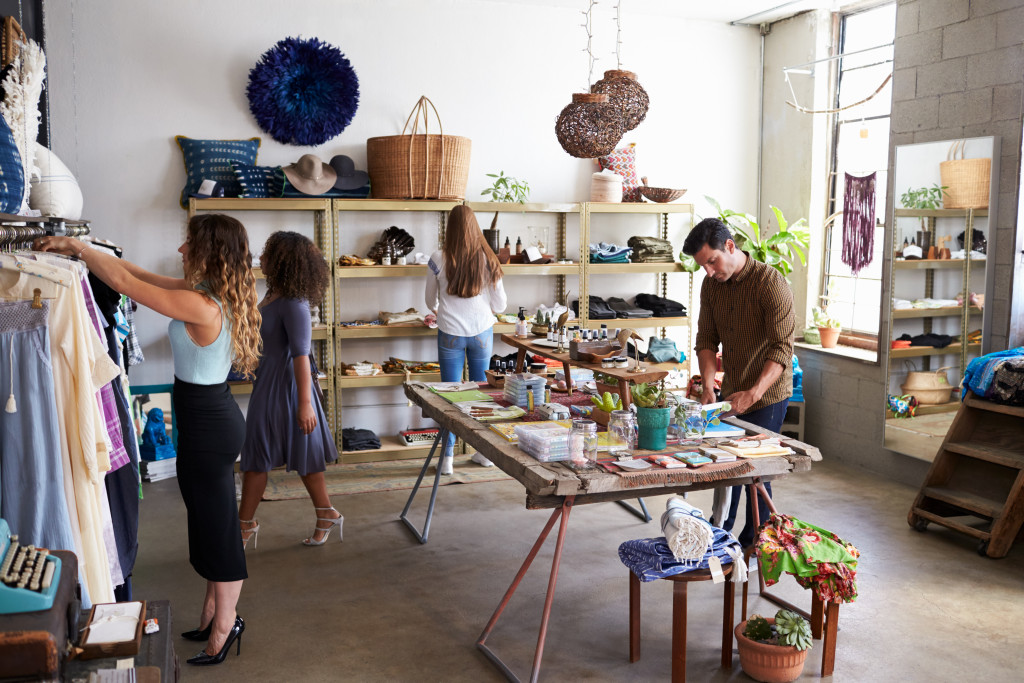 Once you have your website up and running, you need to acquire customers. You can do this by building a mailing list to send updates about your product or services directly to consumers. Make sure to offer incentives such as discounts and contests for those who sign up for the list.
Another effective way of acquiring customers is through social media marketing. To do this, you can create profiles on Facebook, Twitter, Instagram, and other social media sites to spread the word about your online business. You can use social media to drive traffic to your website by posting content related to your industry.
Then you can get more likes, shares, and followers, which will eventually turn into customers. Of course, there are paid options available. However, if your budget is limited, you can also try organic methods to market your product or services.
Making Your Business Successful
Remember that starting an online business is more than just setting up a website and waiting for customers to come. You have to drive traffic to your website by providing valuable content on your blog and social media updates and engaging with potential customers.
Marketing and advertising will also be part of your responsibilities as a business owner. Therefore, you have to ensure you're equipped with the necessary skills and knowledge to make your business successful.
Being your boss isn't always easy. In reality, starting an online business is not enough to make you financially independent, especially during the first few months. But if you're willing to work hard and put your heart into it, leaving your 9 to 5 job to become an entrepreneur might be the best decision you'll ever make!