Embrace the power of landscaping to open up the view of your home and add color and visual interest.
Upgrade your front door with a style that complements your house and adds personality.
Revitalize your exterior façade by giving walls a fresh coat of paint, repairing damages, and adding siding or window boxes.
Regularly inspect your roof for damage and engage an expert to ensure structural integrity.
Invest in a deck to create an outdoor living space perfect for relaxation, entertainment, and family gatherings.,
When making a lasting impression, your home's exterior is pivotal. A well-maintained and aesthetically appealing exterior enhances your curb appeal and adds value to your property. Whether you plan to sell your house or simply want to elevate its overall charm, a few strategic changes can make all the difference. This guide will walk you through five transformative tips to revamp your home's exterior and create a captivating space that will leave your neighbors in awe.
1. Embrace the Power of Landscaping
The first step to transforming your home's exterior is to embrace the power of landscaping. A well-designed garden can breathe life into your property and create an inviting ambiance. Start by trimming overgrown bushes and trees to open up the view of your home. Consider adding vibrant and seasonal plants to your front yard to inject pops of color and visual interest. Native plants are low-maintenance and environmentally friendly, making them an excellent choice for your landscape. Don't forget to keep the lawn well-manicured, as a lush green carpet instantly elevates the appeal of your home.
2. Upgrade Your Front Door and Entryway
Your front door is the gateway to your home and sets the tone for what lies beyond. A well-lit and charming entryway will create a warm and inviting atmosphere for your guests.
Here are some tips to upgrade your front door and entryway:
Choose a Durable Door
The main entrance to your home should be sturdy and secure while also looking great. Choose an exterior door made of sturdy materials such as fiberglass or steel, which are more resistant to warping and fading than wood doors. These types of materials can also stand up better against the elements, ensuring that your front door remains looking good for years to come.
Add Lighting Fixtures
A well-lit entryway creates a warm and inviting atmosphere for visitors entering your home. Consider installing stylish outdoor lighting fixtures on either side of the door, such as wall sconces or lanterns, to add function and beauty to the space. Motion sensors can provide extra convenience when coming home at night.
Add a Doormat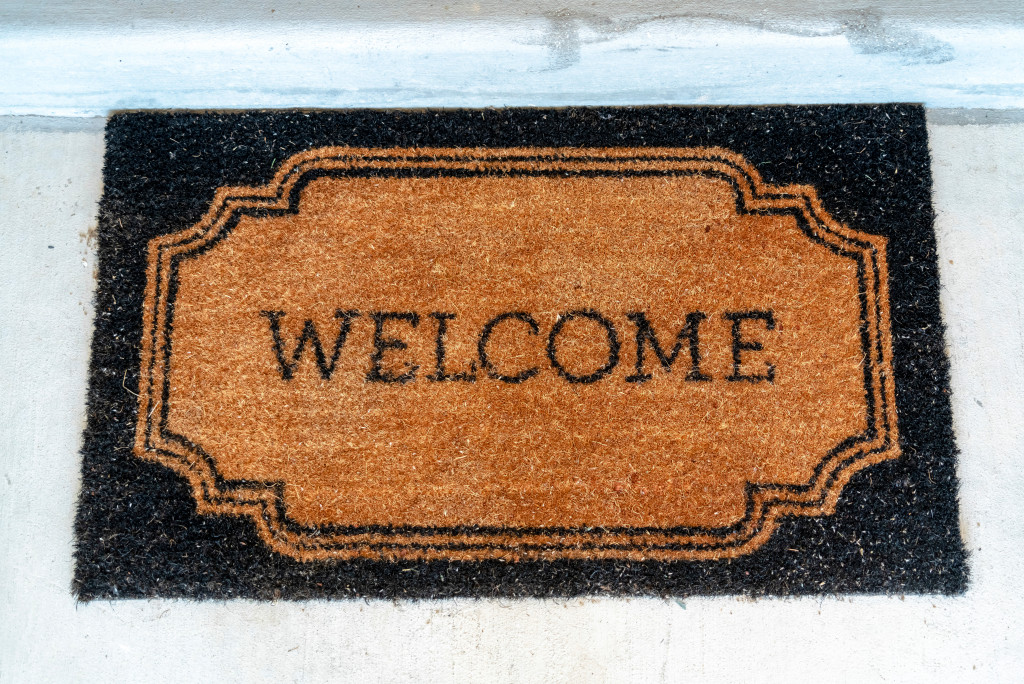 A stylish doormat is both practical and welcoming for guests entering your home. Choose a mat that complements your entryway style and encourages visitors to wipe their feet before entering, as this will help keep dirt and debris from being tracked into the house.
Finish with Potted Plants
Place potted greenery on either side of the front door to add interesting texture and color to your entryway. Consider plants or flowers like ferns, succulents, or lavender, which are low-maintenance yet still look beautiful when cared for properly. Adding potted plants is an easy way to make your entrance more inviting and memorable.
3. Revitalize Your Exterior Façade
Transform the overall look of your home by revitalizing its exterior façade. Start by giving the walls a fresh coat of paint in a contemporary color that complements the surroundings. Neutral tones are timeless and elegant, while more daring shades can create a bold and modern appeal. Repair any cracks or damage to the walls and consider adding siding to enhance aesthetics and insulation. Another transformative addition is installing decorative shutters or window boxes to add character and charm to your home's exterior. These simple touches can make a world of difference in the overall appearance of your property.
4. Focus on Roof Repairs and Maintenance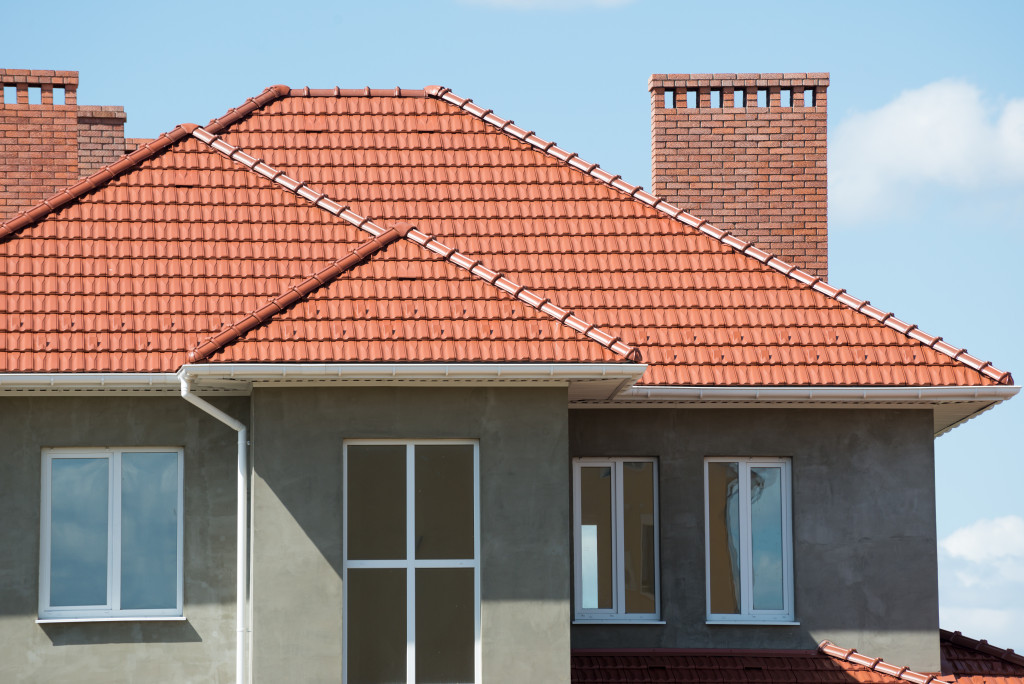 The roof is an essential yet often overlooked aspect of the home exterior. Regular roof maintenance and timely repairs are crucial to preserve the structural integrity of your house and improve its curb appeal. Inspect your roof for missing shingles, leaks, or any other signs of damage. Engage a professional roofing contractor to address any issues promptly. Additionally, consider the opportunity to upgrade your roof with more modern and durable materials that suit the architectural style of your home. A well-maintained and visually appealing roof can elevate the entire look of your property.
5. Invest in a Deck
Finally, investing in a deck is a great way to transform your home exterior. A professional deck installer will design and build an outdoor living space that perfectly complements your lifestyle and home architecture. Professionals will also be knowledgeable in building and installing safe and durable decks. Decks provide the perfect outdoor venue for relaxation, entertainment, or family gatherings. They also offer additional square footage to your living space while providing an inviting atmosphere for you and your guests.
To Wrap It Up
Transforming your home's exterior doesn't have to be a daunting task. By following these five tips and investing in a deck, you can revitalize your property and create an enchanting curb appeal that reflects your style and personality. Remember that each element contributes to your home's overall harmony and beauty, so take the time to plan and execute each step thoughtfully. With a little effort and creativity, you can turn your house into a captivating and welcoming haven you'll be proud to call home.