Utility workers must possess technical proficiency, safety awareness, and problem-solving skills to advance in the industry. 
A clear career plan helps workers break goals into manageable stages and achieve greater job satisfaction. 
Networking and mentorship offer guidance and resources that will help further your career development. 
Continuous learning is required to keep up with changing technologies and industry standards. 
Professional courses such as NRSWA Training, Utility Safety Certification, etc., can equip workers with the necessary expertise.
For those pursuing a career in the utility industry, numerous opportunities are available for advancement. This industry offers solid career paths and growth potential, from entry-level to specialized roles. However, career growth can be challenging and daunting, requiring workers to have specific skills and qualifications to advance within the industry.
As energy and utility services demand increases, utility companies seek skilled professionals to meet customers' needs.
Moreover, career growth is essential to ensuring job security, gaining new technical skills, and expanding your professional network. It also leads to higher salaries and bonuses, greater job satisfaction, and a sense of purpose.
In addition, it helps utility workers stay passionate and committed to their roles and provides opportunities for innovation and creativity to benefit the industry.
Critical Skills for Utility Workers
To achieve higher positions and salaries in the utility industry, workers must possess several essential skills, which are:
Technical Proficiency
Technical proficiency is a vital trait for utility workers. It includes the ability to read maps and drawings, use technological tools, interpret data, and understand the operations of equipment and processes. This skill set is essential for safety and quality assurance and is a prerequisite for different roles in the industry.
Safety Awareness
Safety awareness and the ability to abide by safety protocols are other crucial skills for utility workers. The industry often involves hazardous chemicals and equipment, and inherent risks come with the job. Being a utility worker is critical to identifying potential hazards, using protective gear, and adhering to safety guidelines.
Problem-Solving Abilities
Problem-solving is a valuable asset in the utility industry. Working in the field requires problem-solving skills, from identifying and repairing a fault in an electrical line to developing emergency response strategies. Detail-oriented and analytical workers who can work through a problem systematically tend to excel in this field.
Mapping Your Career Growth
It is important to set a clear career plan to move up the career ladder in the utility industry. This plan can include milestones, skills development, education, and promotion opportunities.
Breaking career milestones and goals into small, manageable stages can help avoid feeling overwhelmed, provide good direction and purpose, and result in greater job satisfaction.
Setting Career Goals in the Utility Industry
Setting career goals is an integral part of any career development plan. It involves recognizing personal interests, strengths, and weaknesses and aligning them with career opportunities. Possible career goals include:
Becoming a manager or supervisor.
Entering a specialized field, such as solar or wind energy.
Advancing to a more senior role in the current area.
Creating a Career Development Plan
Creating a career development plan effectively ensures career progression by outlining the route to achieving various targets and functional goals.
This plan can encompass the required training, qualifications, and experience and determine personal and professional goals, plus time frames for achieving them. It is crucial to undergo a career development plan review frequently and update it to reflect changes to personal and industry changes.
Leveraging Networking and Mentorship Opportunities
Networking and mentorship can connect potential employers and professionals in the field and offer guidance and advice regarding career development.
Joining industry associations, attending conferences, and joining mentorship programs can expand one's network while giving access to resources to help with career development.
Continuous Learning and Development
Continuous learning and development are essential in the utility industry to adapt to technological changes, safety regulations, and industry standards.
Participating in various training programs through workshops, seminars, and online classes enhances your knowledge and skills required to work in the utility industry.
Professional courses help keep you up-to-date with changing industry practices, policies, and procedures, helping you achieve a competitive edge in skill and qualification.
NRSWA Training
New Roads and Street Works Act (NRSWA) is a UK-specific certification training program for workers constructing, installing, and maintaining highways and other public spaces. NRSWA Training equips utility workers with the expertise to understand and comply with the specific requirements and guidelines outlined by the New Roads and Street Works Act.
It covers essential topics such as excavation, backfilling, reinstatement, and traffic management. Through this training, workers understand their roles and responsibilities in ensuring proper maintenance and safety of public spaces.
Utility Safety Certification
Utility Safety Certification ensures that utility workers follow safety rules that keep themselves and others safe. This program is designed to help workers gain knowledge of the safety guidelines, policies, and procedures while working on the utility site.
Having safety certification ensures that you can carry out your tasks with a heightened awareness of potential hazards and risks in the workplace.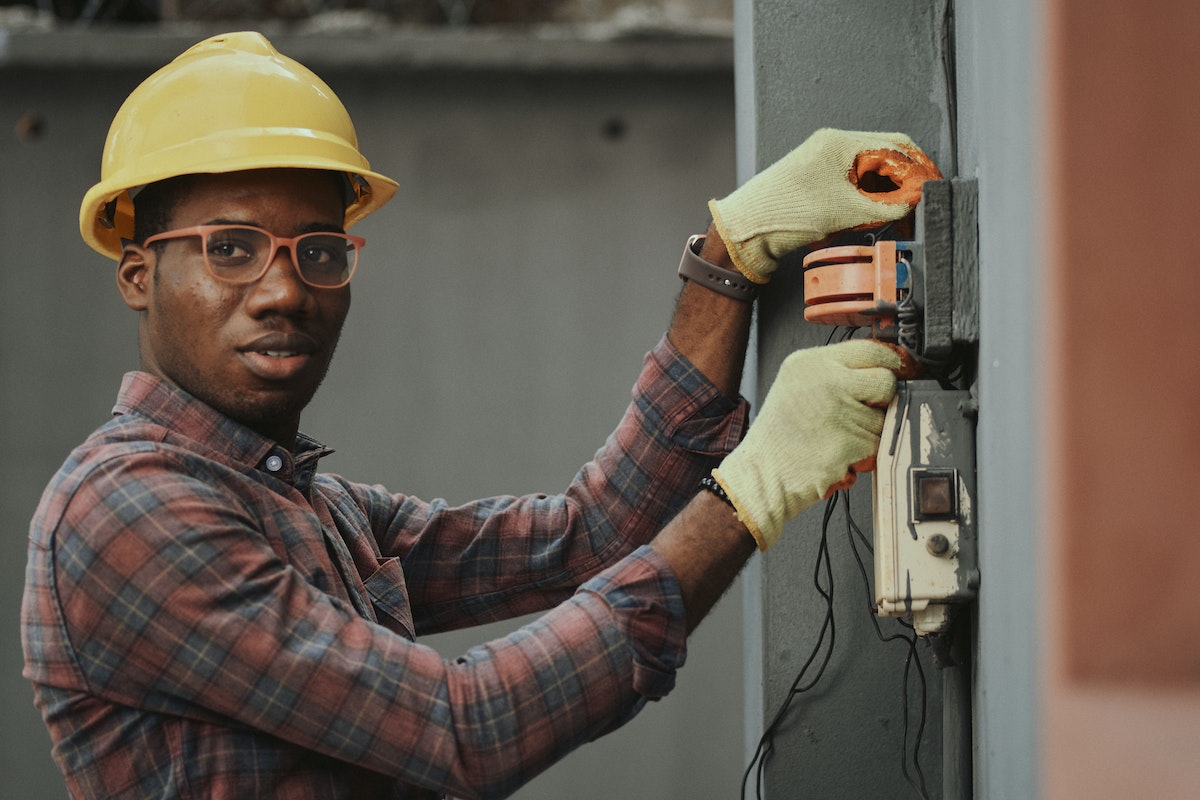 Advanced Electrical Training
Advanced Electrical Training enables workers to enhance their electrical installations, testing, and maintenance knowledge. This training can help workers become more familiar with new technologies, materials, and systems in the electrical industry.
It can lead to advanced job opportunities in the electrical field, including supervisory roles, technical management, and consulting positions.
Gas Pipeline Inspection Course
The Gas Pipeline Inspection Course trains workers on inspecting and maintaining pipelines safely. As pipeline systems are vital for the smooth running of many industries, there is a high demand for trained pipeline inspectors.
Workshops or online courses on Gas Pipeline Inspection offer detailed training on state-of-the-art technologies, cutting-edge equipment, inspection techniques, and safety processes.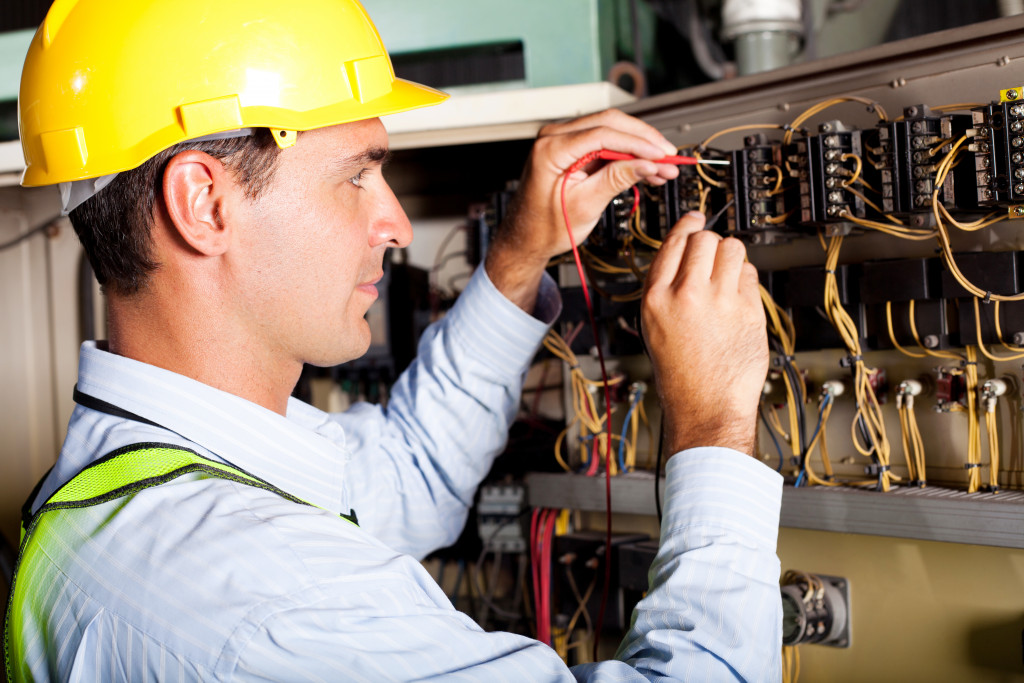 The utility industry is a sector where skilled laborers are in high demand. Navigating the path to career growth requires identifying personal strengths and goals, effectively mapping a career path, and constantly developing skills and experience through different channels.
Utility workers proficient in technical skills, safety awareness, and problem-solving can develop a satisfying career path with opportunities for personal growth and greater responsibility.