The UK real estate market was significantly affected by the pandemic. Prices declined, and there was a lower number of real estate transactions due to the situation. But similar to the situation in the United States, measures implemented by the government spurred demand, and housing prices went up again.
For some people, the increase in housing prices was too much, and they opted to look for vacant land to acquire. Vacant land can be a great investment, but it's not without its challenges. Here are a few things to remember if you're considering buying vacant land.
Due diligence is critical.
When buying vacant land, it's essential to do your due diligence. This means investigating all aspects of the property to ensure it's a good investment. Here are some things to consider:
Location: Is the land in a desirable area? Is it close to transportation, schools, and other amenities?
Zoning: Make sure the land is zoned for the purpose you want to use it. For example, if you want to build a house on the property, make sure it's zoned for residential use.
Soil Condition: Some land may be suitable for building, while other lands may only be suitable for farming or ranching. Be sure to research what type of soil the property has.
Accessibility: How easy is it to get to the land? Is there a paved road leading to it, or is it only accessible by a dirt road?
You should also check if any unauthorized people are occupying the land. This can be a problem, especially if they are squatters. To deal with this, the property owner should work with a reputable traveller eviction service. The service should have a team of professional bailiffs to effectively remove unauthorized occupants from the property.
You can avoid making costly mistakes when buying vacant land by doing your due diligence.
Have realistic expectations.
When buying vacant land, it is essential to have realistic expectations. This means understanding what you are buying and what you can expect to do with the vacant land in the future. It is also important to be realistic about the land's cost and potential resale value. If you are not realistic, you may end up disappointed with your purchase.
Additionally, you should consider the effects of climate change on the location of the vacant land. Average surface temperatures in the UK have increased by around 1.2 degrees Celsius. This means the risk of drought, flooding, and extreme weather events increases. With this in mind, you should look for vacant land that is not in a high-risk area.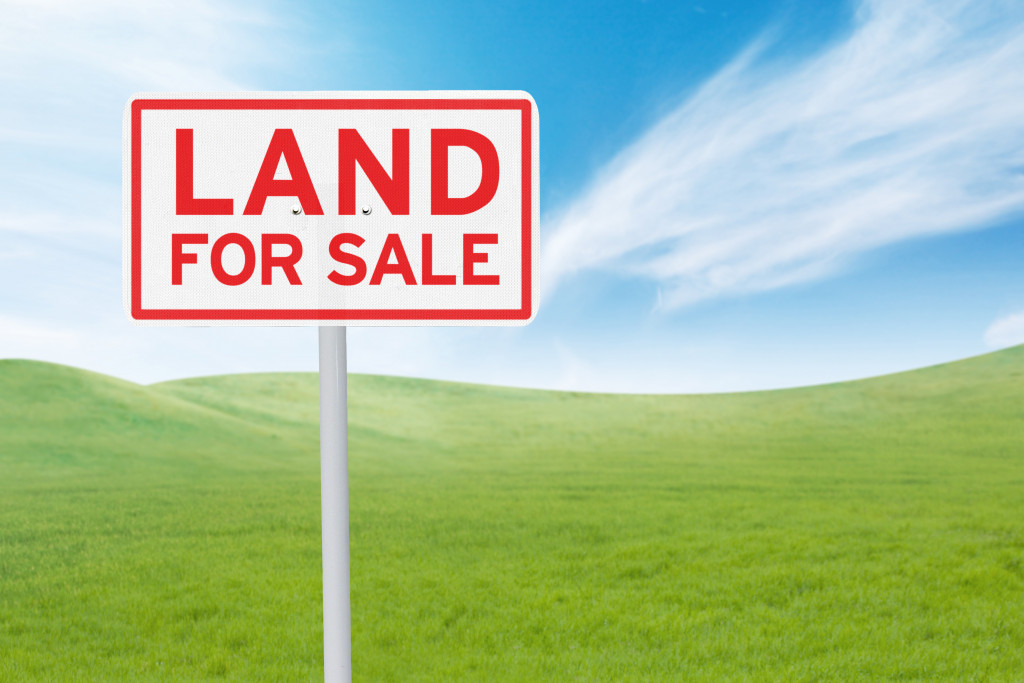 Be prepared to pay cash.
Getting a loan to buy land in the UK is more complicated compared to buying a house. This is because lenders tend to see vacant land as a more considerable risk, as there's no way to know what you'll do with it or how quickly you'll be able to sell it.
This means that unless you have the cash to buy outright, your options for financing will be more limited. However, a few specialist lenders may be willing to offer you a loan, so it's worth doing your research.
Have a plan for what you want to do with the property.
When buying vacant land, it is crucial to have a plan for what you want to do with it. This will help you determine what kind of property you are looking for and what you can afford. It will also help you stay focused when making offers and negotiating prices.
If you are not sure what you want to do with the land, it is a good idea to consult with a real estate agent or land planner. They can help you develop ideas and give you an idea of what is possible with the property.
It is also important to remember that not all vacant land is created equal. Different types of properties are available, each with its advantages and disadvantages. So be sure to research the different types of properties available in your area before making a purchase.
Buying vacant land can be an excellent investment, but doing your homework first is essential. Due diligence is critical to avoid potential problems down the road, and you'll need realistic expectations about what you can find. Paying cash is typically required when buying vacant land, so be prepared for that upfront cost. And finally, don't forget to have a plan for what you want to do with the property once you own it. This will help guide your search and ensure you're only considering properties that are a good fit for your needs. Ready to start shopping for vacant land? Use these tips as your guide, and happy hunting!