Real estate business managers are always looking for new construction companies to work with. But they don't always realize that construction companies always look for new talent to fill various positions.
Here are six positions that construction companies commonly have trouble filling:
Administrative Positions
Construction companies need people to handle administrative tasks such as answering phones, scheduling appointments, and managing paperwork. While these may not be the most glamorous jobs, they are essential to keeping a construction company running smoothly.
Some companies choose experienced construction virtual assistants to fill these positions to save money. Virtual assistant services are a great option because they are often more affordable than hiring a full-time employee. You can scale the number of hours you need up or down as your business needs change. These professionals work remotely, so you don't have to worry about finding office space for them. They can often start working with your company quickly.
An administrative position is an excellent entry-level job for someone looking to get into the construction industry because it will give them a chance to learn about the business and see how everything works behind the scenes. This is something you can consider if you are hiring for an administrative assistant or construction receptionist position.
Project Manager Positions
Every construction project needs someone to act as the project manager. This person is responsible for coordinating the efforts of all the workers on the project and ensuring that the project stays on schedule and within budget.
When hiring a project manager, finding someone with excellent communication and organizational skills is important. They should also be familiar with the construction process and have experience managing workers. One way you can determine this is to ask for references from previous employers. You can also give them a test project to manage to see how they perform in the role.
If you're having trouble finding a qualified project manager, consider looking for someone with a construction management degree. Alternatively, you can try posting the position on a job board that specializes in
Estimator Positions
Another essential position that construction companies often have trouble filling is that of an estimator. Estimators are responsible for creating cost estimates for potential projects. This requires not only a knowledge of construction costs but also an understanding of how to read blueprints and other technical documents.
To hire a trustworthy estimator, you must find someone with a solid understanding of construction costs. You can ask them for their credentials, such as a degree in construction management or engineering, or for references from previous employers. You can also give them a test project to estimate to see how accurate their estimates are. This way, you can be sure that they will be able to provide accurate estimates for your company's future projects.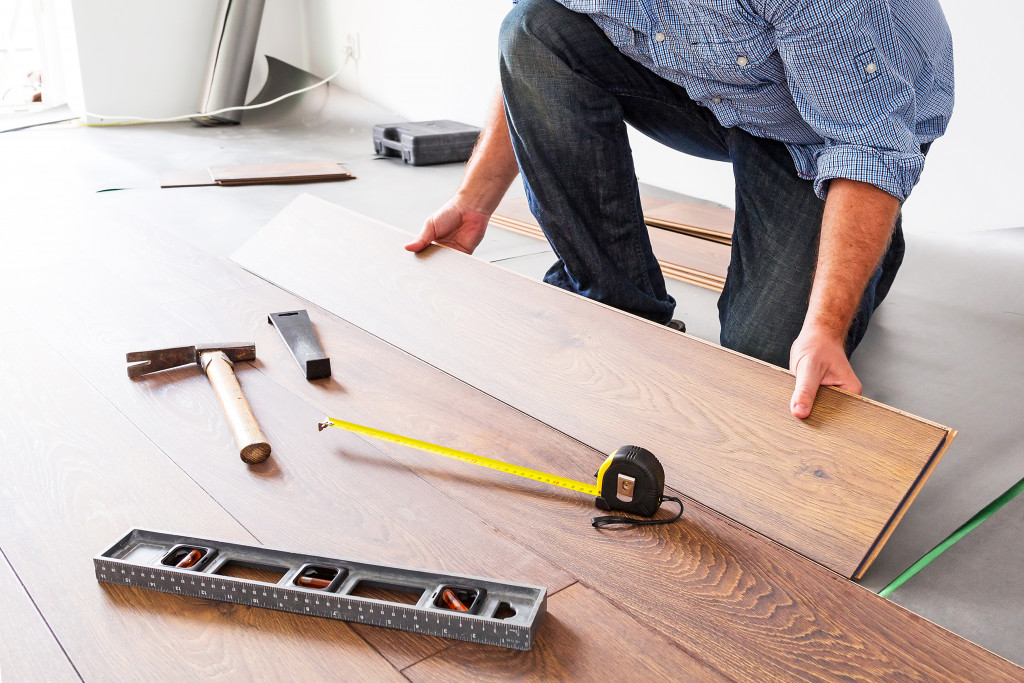 Handyman Positions
Handymen are responsible for performing various tasks on construction sites, such as minor repairs, painting, and cleaning. While many construction companies have their own in-house handymen, others choose to outsource this work to third-party companies.
If you're looking for a handyman, you'll want to check out the reviews. It's critical that you get someone who is trustworthy and has prior experience performing the tasks you need them to accomplish. You may inquire about references or demand that they perform a test project for you. As a result, you can be more confident that they will complete the work to your satisfaction.
Safety Manager Positions
Safety is always a top priority on any construction site, which is why construction companies need to have a safety manager on staff. The safety manager is responsible for conducting safety audits, developing safety protocols, and investigating accidents.
When hiring a safety manager, you'll want to find someone with experience in the construction industry. They should also have a solid understanding of safety protocols and be familiar with OSHA regulations. The Occupational Safety and Health Administration (OSHA) is a federal agency that regulates workplace safety. OSHA's mission is to ensure workers have a safe and healthy work environment. To find a qualified safety manager, you can check with professional organizations, such as the National Safety Council or the American Society of Safety Engineers.
Human Resources Positions
Last but not least, construction companies need someone to handle human resources tasks such as recruiting new employees, processing payroll, and administering benefits. While many larger construction companies have their own human resources department, smaller companies often struggle to find someone qualified and willing to take on these responsibilities.
To choose a qualified human resources manager, you'll want to find someone with experience in the construction industry. They should also have a solid understanding of human resources best practices. Furthermore, they should be familiar with construction-specific laws and regulations to protect your company from potential liability.
If you're a real estate business manager looking for a new construction company to work with, keep in mind that they may be struggling to fill one or more of these positions. By taking the time to understand their needs, you can build a stronger relationship with them and position yourself as a valuable partner in their success.