For many people, the word "luxury" conjures up images of expensive cars and lavish vacations. However, luxury homes can also be a wise investment, especially when used as rental properties. Luxury homes tend to be located in desirable neighborhoods with good schools and low crime rates. They also tend to have luxurious amenities like gourmet kitchens and spa-like bathrooms. As a result, luxury homes often command higher rents than more ordinary properties. For these reasons, investing in a luxury home is a great way to generate income and build wealth over time. Here are a few tips on how to go about investing in a mansion as a rental:
Location
The mansion's location will determine who is likely to want to rent it, how much you can charge for rent, and how easy it will be to find tenants. Choosing the perfect location for your dream home involves considering the climate. If you're looking for a warm, sunny weather, you'll want to find a place near the beach or in the south. On the other hand, if you prefer a cooler climate, you might want to consider locations in the mountains or the north. Another factor to consider is the topography. Are you looking for a flat lot to build your home, or prefer a more dramatic landscape? Are you hoping for scenic views, or prefer privacy and seclusion? By keeping these factors in mind, you can be sure to choose the perfect location for your dream home.
Style
Before you can start construction on your dream home, you need to decide on the style of the house. Do you want a modern home with clean lines and an open floor plan? Or are you drawn to the classic charm of a Victorian mansion? Perhaps you're looking for something in between. Once you have a clear vision of what you want, you should discuss these with professionals. Since you'll be investing in a luxury home, paying attention to its style and curb appeal is essential. In this case, you should hire reputable architects who can help you build what you have in mind and attract high-end renters.
Layout
When deciding on the layout of your mansion, it is important to keep in mind the purpose of the rental. If you want to rent out the entire mansion, you will need to choose a layout that allows for easy flow between rooms. On the other hand, if you are looking to offer multiple rooms for different events, you will need to choose a layout that allows for this flexibility. For example, you may want to create separate entrances for each room or add soundproofing to ensure that events can run smoothly without disturbing each other.
Amenities
Another important factor is the amenities you intend to build with your rental. The more amenities included, the higher you can charge for rent. Some common amenities often included with high-end rentals are private pools, hot tubs, game rooms, and home theaters. These are all features that potential tenants will be willing to pay a premium for. You might also want to add a space for events that can be rented out for parties or other gatherings.
Landscaping
Landscaping is a critical component of any luxury home rental. Well-groomed gardens and lawns create an instant impression of elegance and sophistication, while carefully positioned trees and shrubs can provide privacy and shade. In addition, strategically placed outdoor lighting can highlight key features of the property and create a warm and inviting atmosphere for guests. You would need to consider the overall layout of the property and identify any areas that could benefit from some added greenery. Then you should select plants appropriate for your area's climate and soil type. Likewise, care for your plants regularly to ensure they stay healthy and look their best. Following these tips, you can transform your rental property into an oasis of beauty and luxury.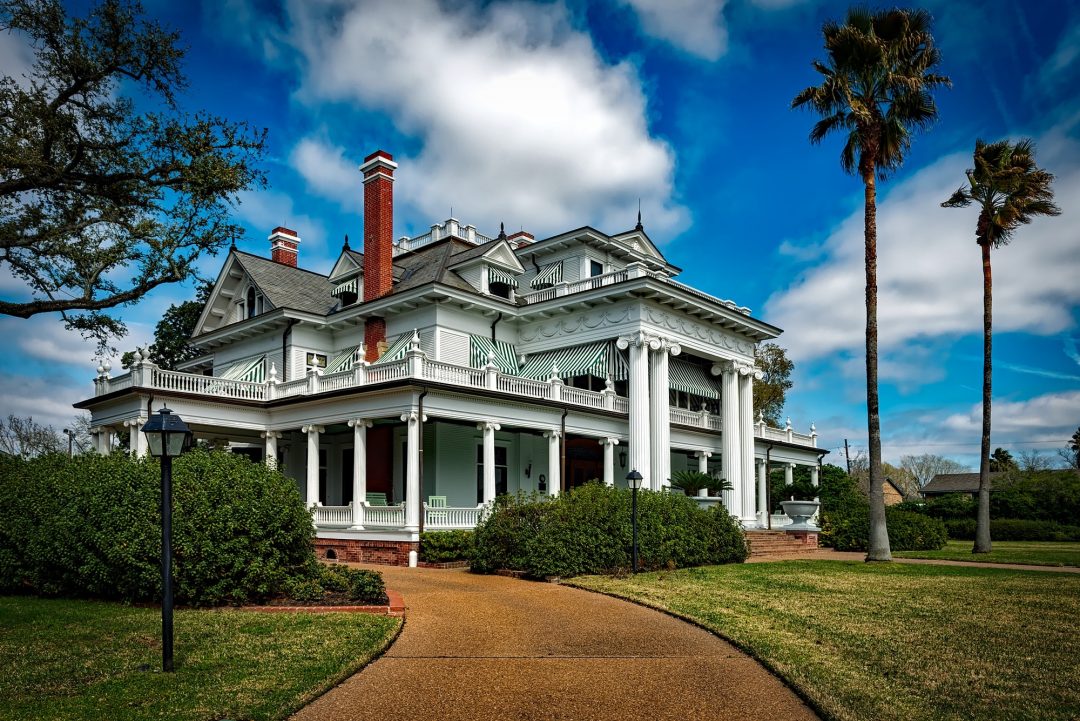 Be Prepared for Maintenance
After you build your luxury home, it's important to be prepared for the ongoing maintenance required to keep it in pristine condition. Depending on the materials used in construction and the location of your home, you may find yourself dealing with everything from mold and mildew to weather-related damage. By being proactive and scheduling regular inspections, you can help to identify potential problems early on and take steps to address them before they cause severe damage. In addition, it's important to understand your landlord insurance policy in case you need to make a claim. By being prepared for the necessary maintenance, you can help ensure that your luxury home stays looking its best for years to come.
It's important to plan your luxury home well so you can appeal to many potential tenants. By paying attention to key factors, you can create an environment that is both luxurious and functional. With enough preparation, you can help ensure that your luxury home remains a popular destination for high-end renters.