High-performing organizations know that quality management and motivated employees are the roots of their success. Those who want to ensure better efficiency and increased customer expectations turn to ISO 9001 certification. Some might ask themselves: what is ISO 9001 certification? It refers to the process of developing a strong quality management system around specific products, risks, and customer needs.
While quality management is increasingly important in today's workplace, the COVID-19 pandemic has unexpectedly challenged the state of modern organizations. Employment is also affected as The Great Resignation phenomenon has arrived in the corporate landscape. People leaving their jobs are at record highs, and employers are scrambling for ways to retain their employees.
Today's organizations are facing new challenges when it comes to building return-to-work policies. Employees are expecting flexibility, empathy, deeper connections, and a sense of purpose from their employers. If not met, some are willing to leave a company if forced to give up remote work. Thus, business leaders need to determine what employees really value when building a meaningful workplace culture.
Prioritize mental well-being
Let's face it. Workplace stability has been in short supply in the corporate world. Stability is not just about the ability and the desire to stay in one job, but also the state of their environment, including lower stress levels and steady salary and perks. The New York Times recently reported that more employees are suffering from high levels of mental distress, and experts say it's going to stay this way beyond 2021.
As more people are getting their vaccines, more employers are planning to make employees return to work. Many of them are modifying workplace policies designed for hybrid work and skeletal workforces. As expected, employees express their dissent against new work policies, given the convenience offered by working from home.
Empathy plays an important role in crafting workplace policies, especially in these difficult times. The immediate transition to remote work was never easy for employees, and forcing them to undergo another transition can be an overwhelming and confusing experience for burned-out and exhausted workers. For this reason, empathic communication helps in building meaningful relationships with employees.
Given the increasing concern towards mental health, companies should build policies with employees' mental well-being in mind. They should also ensure these policies are communicated to the team regularly. Use this opportunity to extend support in reducing work stress, set realistic expectations about workloads, and recognize less urgent tasks.
Employees who are not psychologically safe at work are more likely to commit errors, treat failures very seriously, and less likely to develop in their careers, join healthy conflicts, and take risks. On the other hand, team members who are psychologically safe are more innovative, productive, and enjoy a more inclusive work environment.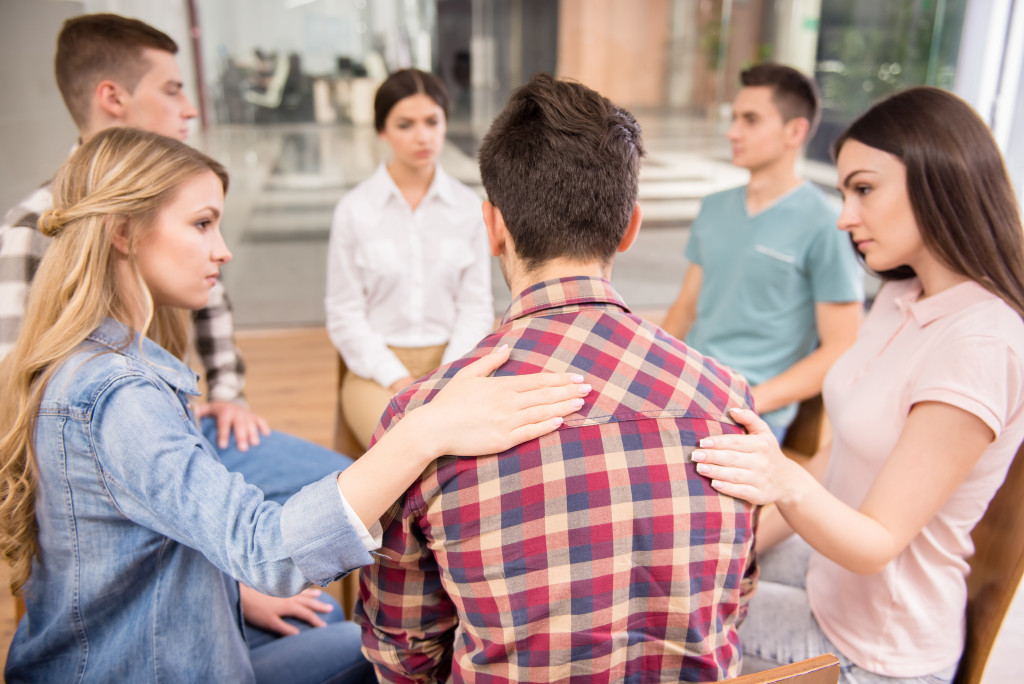 Provide flexibility
After experiencing the convenience of working from home, most workers expect flexible work will be the norm in the coming years. With the rising demands of senior caregiving and childcare, people are prioritizing family affairs.
Employers need to prepare themselves for the "next normal." Employees are less likely to return to the office if the work environment is driven by age-old practices, where employers retain the standard policies for employment and the workforce.
Employees expect adequate safety measures in the physical workplace and anticipate their employees to emphasize their personal circumstances, such as caregiving obligations.
Employers have to determine the specific barriers that hinder job performance and provide more flexibility in designing work arrangements to avoid turnover. Providing enough time to establish household arrangements and work schedules will make the transition easier.
Establish a culture of positive appreciation
Enforcing work policies without expressing appreciation is among the risks for a return-to-work situation. While taking time to check in employees may seem a nonessential drain on productivity, these brief interactions help build valuable connections with employees. In other words, you prevent the staff from being invisible.
Keeping a professional distance from employees is no longer applied to the modern workplace culture. A healthy work environment allows employers to have meaningful relationships with their workers and feel appreciated even in the smallest contributions. Besides daily check-ins, take time to discuss growth opportunities and let them know how you value their presence in the organization.
As workplace policies continue to evolve and change—a fulfilling and engaged workplace culture makes a big difference in encouraging people to stay. In the end, a meaningful culture depends on common-sense practices and not taking employees for granted. Saying 'thank you' in a sincere and personal way can make employees feel that you're treating them as unique individuals.