We all spend money to beautify and maintain our home. You spend on regular maintenance, paints, wallpapers, furniture, and decorations to keep your home beautiful and perhaps increase its curb appeal. But did you know that a garden renovation can add value to your property? Not to mention, it can keep your home more relaxing and beautiful.
Garden features can also protect you and your property from the harsh elements. If you live in the United Kingdom, your shed's corrugated PVC roof sheets can protect your garden tools and equipment during the rainy season. Garden features can be functional and beautiful.
If you are planning to do some garden renovation, you came to the right place. A strategic garden addition can significantly increase the value of your property. Here are some wonderful projects that you can add to beautify your garden.
1. Garden Shed
A garden shed is a simple and practical feature that adds value to any home. It can act as an extra storage place, a place to keep your gardening tools and paraphernalia, and an extra space to entertain guests.
You can use clapboards to add character to your garden shed. Create a rustic appeal and paint it with a weathered pastel color.
2. Roofed Patio Deck
A roofed patio deck is a wonderful garden addition that extends the space of your home. Use it to entertain friends or as a place to unwind after a week of work. You can also have dinner with your family in your deck while enjoying the cool evening breeze. A covered patio deck adds character to your home and increases its value as well.
Protect your patio deck from the gloomy weather of the United Kingdom with corrugated roof sheets. A roofed patio deck is practical in places where rainfall can be heavy. A roof over your patio provides all-year-round protection for your deck and your furniture. It can also protect your home from the harsh heat and glare of the sun during the summer season.
3. Fencing
A good quality fencing does not only protect you and your property from unwanted threats. It can also beautify your home and your garden. You can also use garden fencing for demarcation and to protect your beloved plants.
There are many fencing options for you to choose from, depending on the look that you wish to achieve. You can choose from solid panels, handcrafted trellis, metal railings, concrete, and bricks among many others. Your choice may also depend on the level of privacy that you need.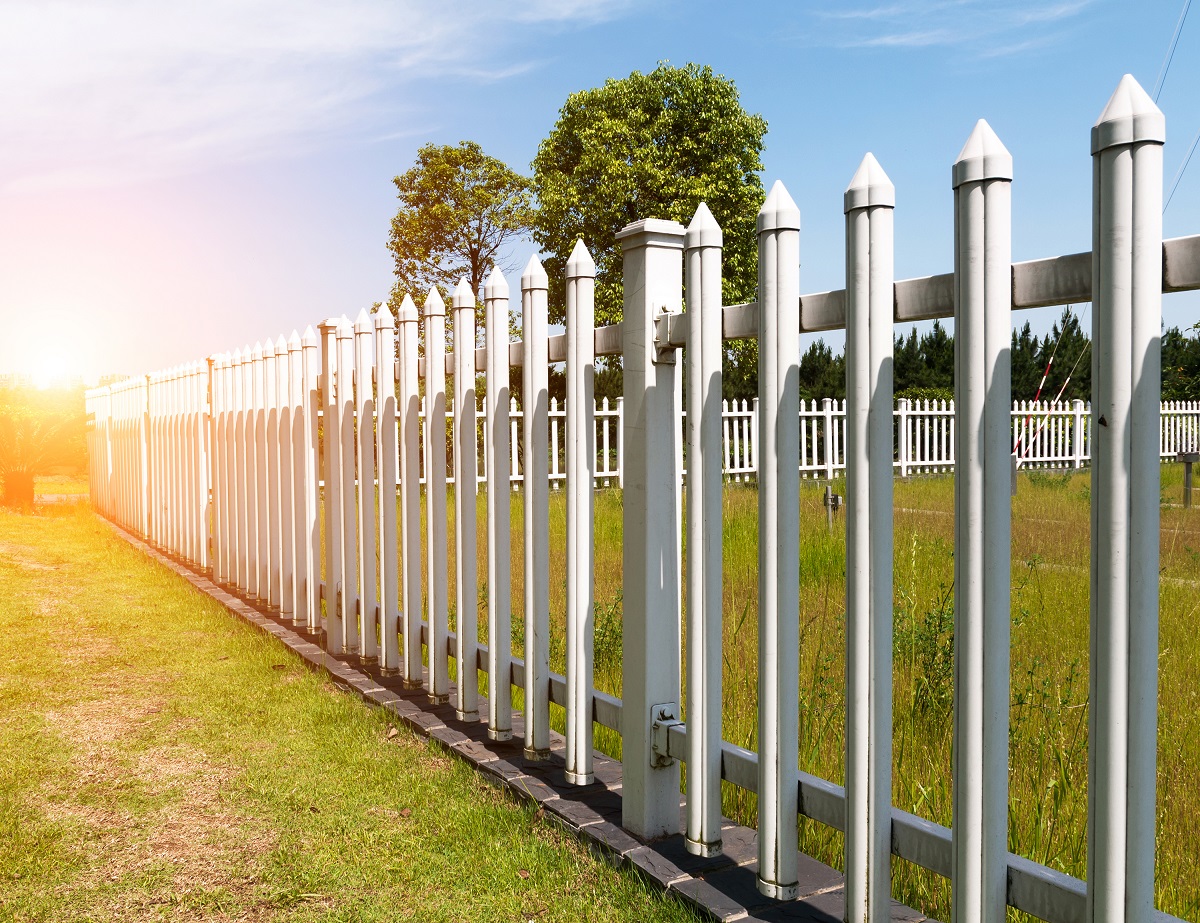 4. Outdoor Lighting
Outdoor lighting is a practical addition to your garden. It adds to your home's security measures by increasing visibility at night. It also improves the safety of your garden, especially when the kids come running out to play after the sun is down.
Strategic outdoor lighting can improve the overall feel of your yard. Warm string lights can transform your yard into a romantic place. Hanging lights in your deck can make it more homey and relaxing. You can also put some lighting along the paths for safety and aesthetic reasons. Outdoor lights provide illumination and can make you and your guests feel more secure.
5. Charming Garden Furniture
You can easily transform a bland garden with some charming and quirky garden furniture. A piece of unique garden furniture can serve as the centerpiece of your garden. Benches, wooden dining or coffee tables, and daybeds can make your garden more welcoming. You can use it as your own private area to think and reflect, or a place to have a quiet breakfast. Imagine sipping some brisk tea with the birds chirping in the branches overhead. Isn't that a lovely scene straight out of a classic novel?
7. Water Feature
It does not have to be a wide pond to create a big impact. Simple water features such as a small tiered fountain or a birdbath can make your garden more appealing. Water features are also known for their relaxing and calming benefits. They bring the sound of nature to your yard, soothing your weary mind and soul.
8. Garden Path
A pathway may be the last in your mind, but a beautiful garden path speaks volumes about your garden. A thoughtfully designed garden path can create the aesthetic that you want to achieve for your garden. Do you aim for the classic and timeless look? A path made from bricks may be your best choice. The warm color of the brick creates a naturally inviting appeal. Do you want the charm of the gardens of old? Then a cobbled path is perfect for you. You can also choose to install a boardwalk for a more rustic yet modern feel.
There are many other ways to level up your backyard garden. It is important to get an idea of the look that you want to achieve and how you will get there. Your additions must be coherent and should not look all over the place. Some people may overlook their gardens, but a well-maintained garden can make your home feel more inviting, calming, and valuable.