Despite all the chaos and fear this Coronavirus pandemic has brought upon us, there are still upsides of this current crisis. For one, due to the all-time low mortgage rates, house sales are booming in the real estate business.
Sales of suburban homes surged in the light of the COVID-19 outbreak as people are trying to escape densely populated areas. With millions of the population now forced to work from home, people are looking for properties that they could maximize its use.
As a property owner, you need to compete with several others in the market to get your property noticed and sold. Attracting potential home buyers might take a lot of work, but the easiest way to do it is to make some simple home adjustments that would not hurt your bank account.
Affordable Tips to Increase Value of Your Property
Here are some simple home improvement tips that are under $400 to add value to your property.
Fix-It up
More often, home improvement does not have to be about aesthetic value. Maybe all that your property needs is some inspection and fixing.
Consult a home inspector and have your property checked out for any hidden problems such as termites, deteriorating roofs, or outdated electrical systems. These small problems could turn off potential homebuyers from pushing through with the sale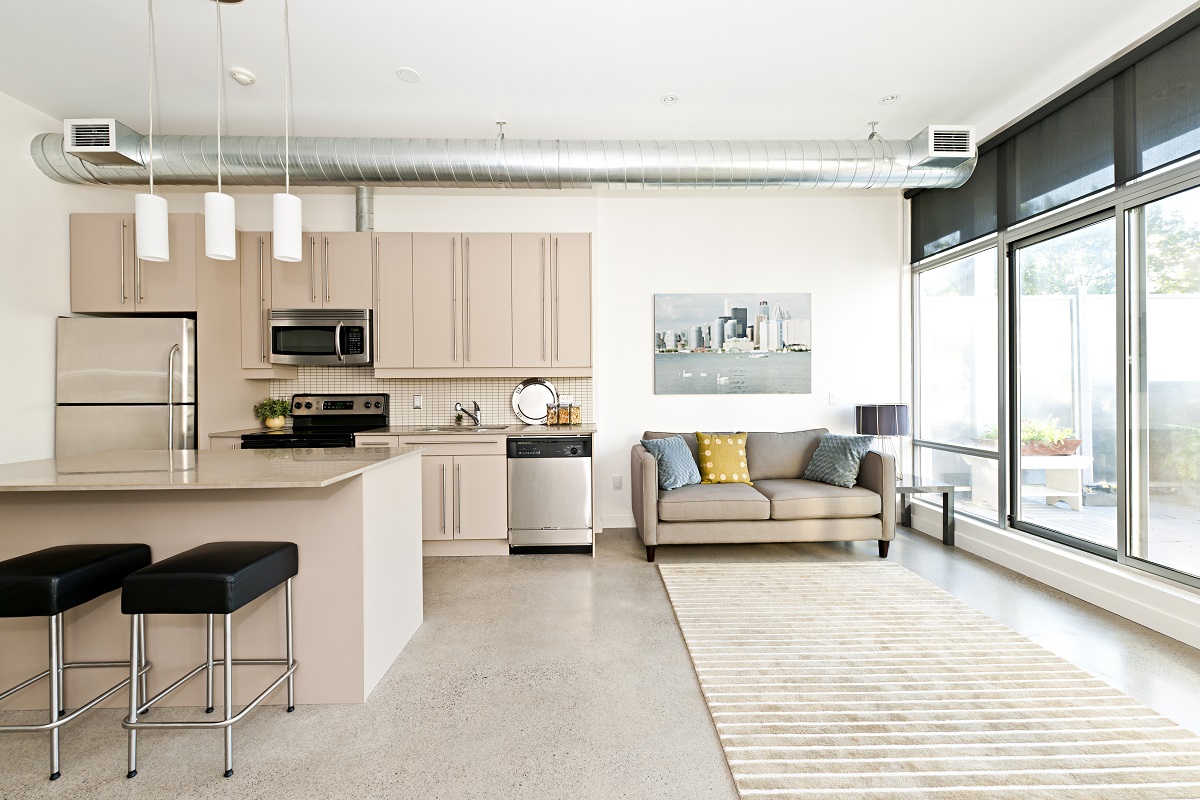 Slap Some Paint
One of the most cost-effective ways to change a property's appeal is by adding a fresh coat of paint. You may opt to repaint either the interior or exterior of your home to make it more desirable. In selecting paint colors, opt for neutral tones, such as light gray or beige, as it appeals to most people.
Add Energy-Efficient Features
Many younger homebuyers are keener in purchasing houses that have smart energy-efficient features, like a programmable thermostat and motion-sensor lights. It helps lower your energy utility bills while attracting more environmentally-conscious home buyers to your property.
Discard the Carpet
Hardwood floors are in and carpets are out. Nothing turns off modern home buyers more than the thought of spending money on floor replacement. Younger buyers want move-in ready and low-maintenance homes. However, if authentic hardwood floors are outside of your budget, you may opt for vinyl or wood tiles.
Add Some Design
Adding unique designs or accents in your home creates lasting impressions on potential home buyers.
Intricate carvings on furniture or front door and themed-bathrooms are great ideas to make your house sell fast like hotcakes. You may hire a professional for this job, or you could do-it-yourself by purchasing a laser engraver for the task.
Low-Maintenance Landscape
Your property's exterior should not be overlooked if you want it to sell fast on the market. The easiest way to add curb appeal to your home is by planting shrubs and colorful plants in your front yard. You do not even need to hire a professional for that. Aside from adding greenery, keep your lawn regularly mowed and bushes trimmed.
To get a better idea of how you can spruce up your property to boost its value, invite an expert over to check your property. That way, you can be sure which home renovation is worth investing in.