Making investments or running a business in the real estate industry provides you significant advantages, especially in improving your finances. It also allows you to grow your investment portfolio, build wealth, and secure your future. You can choose from several business ideas such as running rental properties, developing and building commercial and industrial properties, or buying and selling homes. However, being part of the real estate industry does not guarantee success and profitability. You still need to educate yourself on the right tools and techniques to ensure that you can survive in this particular industry.
The Positive Impact of Using Technology in Real Estate
Smart investors and tactical business owners understand the importance of adapting to the latest trends in improving existing processes and boosting business sales. This is why several companies are starting to utilize technological advances to adapt to modern changes. Unfortunately, real estate investors find it challenging to apply technological tools in supporting their venture. In fact, the real estate industry is one of the few sectors that lag when using technology. If you want to improve your brand and ensure that you can keep up with the highly competitive industry, you need to use advanced tools and equipment for your real estate business. Here are some of the most significant impact of using technology in this industry:
Improve efficiency and productivity
Reduce operating costs
Assist experts in making quick decisions
Gain a competitive advantage in the market
Simplify internal processes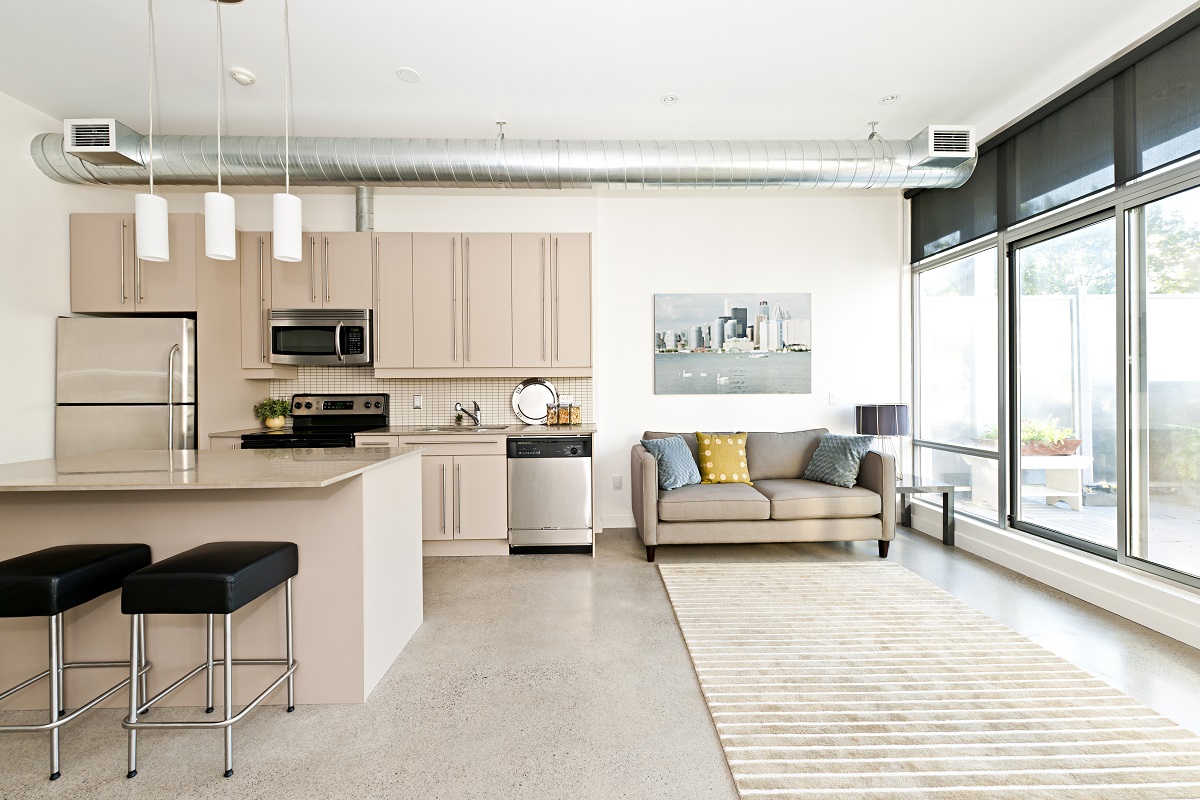 Technological Innovations to Apply for Your Real Estate Venture
Staying informed about real estate tech trends puts you in a competitive advantage, especially if you know how to use them. You need to know how to use these innovations to ensure that your existing processes will be improved. If you continuously update your business strategies and processes, you can definitely keep up with other real estate business owners. To help you perform upgrades in your business, here are some of the most remarkable tech trends you need to consider:
Big Data—Gathering relevant data is essential in running any business type, including real estate ventures. You need to know how to collect and manage data, including information containing customer data and competitors' strategies and performance.
Artificial Intelligence—This can be used to assist real estate marketing specialists in developing effective promotional campaigns. When implemented properly, agents can boost brand image and increase business sales.
Virtual and Augmented Reality— VR and AR allow potential clients to tour properties without leaving their homes. This means they can visit a website or open an application that allows them to view the appearance and inspect a property's surrounding areas. Some real estate businesses also offer features that allow clients to decorate empty spaces, such as designing their own interiors with just a few clicks. Doing this significantly increase customer experience, which eventually leads to an increase in revenue. VR and AR also allow property developers to envision property designs before proceeding with the property's actual construction. Doing this eliminates errors and potentially reduce construction costs as well.
Machine Learning Algorithms—Using advanced tools that can "think for themselves" help real estate business owners come up with better solutions, especially when it comes to improving internal processes and providing better customer service. Some companies even look for the best American-made drones to assist them with tasks, including property inspection, which is essentially useful for property developers.
Mobile applications—Developing mobile applications will also boost your chances of attracting clients. Creating a business website provides you with an excellent opportunity to raise brand awareness and formally introduce your products or services. However, you also need to think of offering clients mobile-friendly applications. This way, you can tap a wider audience and encourage more clients to check out your brand.
Your real estate business will be missing out on excellent opportunities if you don't start maximizing the use of technological innovations. Thus, you have to take some time to ensure that you can get your hands on modern tools and equipment for real estate businesses. You don't really need to get the latest and most advanced tools, but your need to invest in getting the most useful ones to run your business. Ensure that you continue being open about changing your existing methods and monitoring the latest technological trends in the industry. Remember, you need to keep up with the competition, so you need to keep implementing innovative strategies to gain an advantage. Take note of the technological solutions mentioned above, so you can start making massive, positive changes in your real estate business.