As a business owner, you constantly seek ways to cut costs and increase profits. Personalizing your business is one way to accomplish this. It means changing how you operate during different times of the year to take advantage of peak and slow times. For example, a florist may choose to sell more Christmas trees and wreaths during the holidays and focus on Valentine's Day flowers leading up to February.
This blog post will focus on maintaining your plant business during winter. Although it may be tempting to close up shop until spring, there are still ways to make money and keep your customers happy during winter. Read on for our top tips on maintaining your plant business during winter.
1. Offer Winter-Specific Plants
One way to maintain your plant business during winter is by offering winter-specific plants. Some examples of winter-specific plants include evergreens, holly, and mistletoe. These plants are associated with the winter season and can help get your customers in the holiday spirit. Offering winter-specific plants is a great way to boost sales and keep your business relevant during the slower winter months.
You can also offer winter-specific services, such as holiday planter arrangements or poinsettia care tips. This can help attract customers and bring in additional revenue for your business. No matter what winter-specific plants or services you choose to offer, make sure they align with your business's branding and values.
2. Sell Winter Care Products
Another way to maintain your plant business during winter is by selling winter care products. Plants need extra care and attention to survive the cold weather as temperatures drop. By selling winter care products, you can help your customers keep their plants healthy and give them peace of mind knowing that they are taking proper care of their investment. Here are some winter care products you may want to consider stocking in your store:
Frost protection sheets
Winter fertilizers
Anti-desiccant sprays
Plant covers or blankets
These products can also be marketed as holiday gifts for plant lovers, making them a great addition to your winter sales lineup.
3. Build a Greenhouse
If your business has the resources, consider building a cold-weather greenhouse. This can provide a controlled environment for your plants during the cold winter months and may even allow you to extend your growing season. A greenhouse can also attract customers who are looking for plants that aren't commonly found during winter.
Building a greenhouse may require some initial investment, but it can lead to increased profits and a larger customer base in the long run. It can also set your business apart from competitors and make you a go-to destination for year-round plant needs.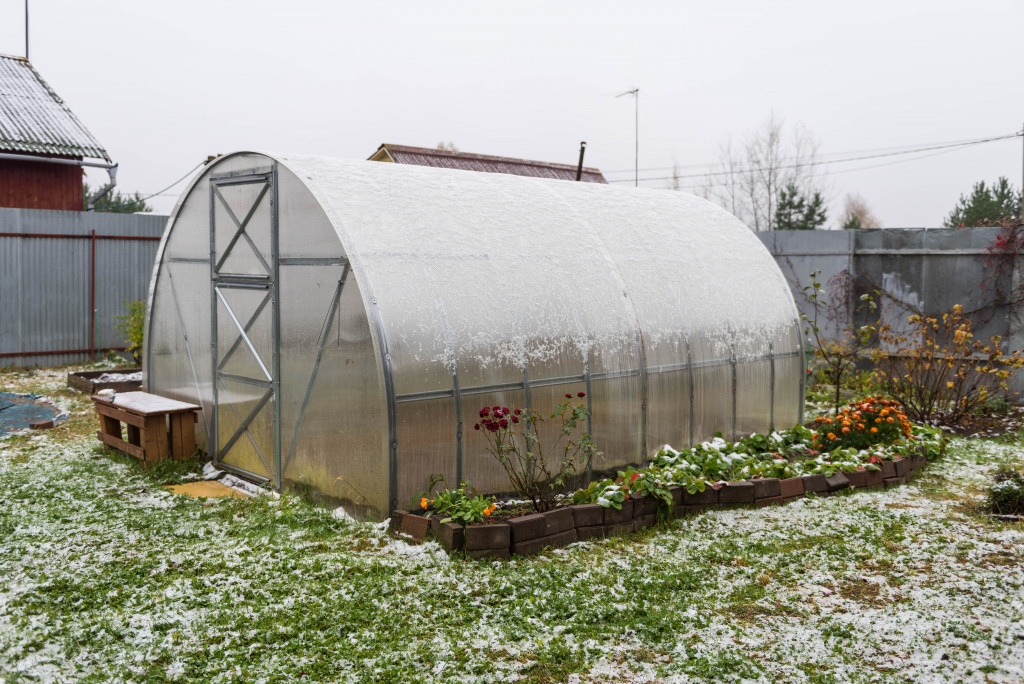 4. Offer Plant Delivery and Pick-Up Services
During winter, it can be difficult for customers to visit your physical store due to inclement weather. Offer plant delivery and pick-up services as a solution for this problem. This can make it more convenient for customers and increase sales as they won't have to leave the comfort of their own homes to purchase plants from you.
You can also consider offering virtual consultations for customers who may not be able to physically visit your store. This allows them to still receive personalized advice and assistance with their plant needs during winter.
5. Host Winter Workshops and Events
Hosting workshops and events is a great way to engage with customers and maintain your plant business during winter. These events can cover topics such as winter care tips, holiday planter arrangements, or DIY terrariums. Not only do these events bring in additional revenue, but they also provide valuable information for your customers and foster a strong sense of community.
But before hosting any events, make sure to comply with all local and state health guidelines to ensure the safety of your customers. And don't forget to promote your events through social media, email newsletters, and in-store signage.
6. Utilize Social Media
Social media is a valuable tool for promoting your plant business during winter. Use platforms such as Instagram and Facebook to showcase your winter-specific plants, offer tips and advice on winter care, and announce any workshops or events you may be hosting. Social media is also great for engaging with customers, responding to their inquiries, and gathering feedback on your products and services.
There are many ways to maintain your plant business during winter. By offering winter-specific plants, selling winter care products, and offering delivery or pick-up services, you can help your business thrive even when the temperature drops. So don't let the cold weather scare you away—use it as an opportunity to boost sales and keep your customers happy!