Keep rental properties occupied by offering incentives and utilizing online listing services.
Implement efficient property management systems with modern technology.
Invest in property improvements to attract tenants and increase the living area of the rental. 
Track finances, save receipts and documents, and set aside an emergency fund for unexpected costs. 
Use financial management strategies to maximize rental property investment returns.
As of the first quarter of 2023, the vacancy rate for rental housing was 6.4 percent, while the vacancy rate for homeowner housing was 0.8 percent. This shows an increase compared to the rental vacancy rate of 5.8 percent in the first and fourth quarters of 2022.
Investing in rental properties can be a lucrative source of income and wealth building. However, it can also be time-consuming and expensive if you don't have a solid plan.
As a rental property owner, knowing how to maximize your real estate investment returns is essential. This blog post will discuss some key strategies rental property owners can use to increase their income and profits.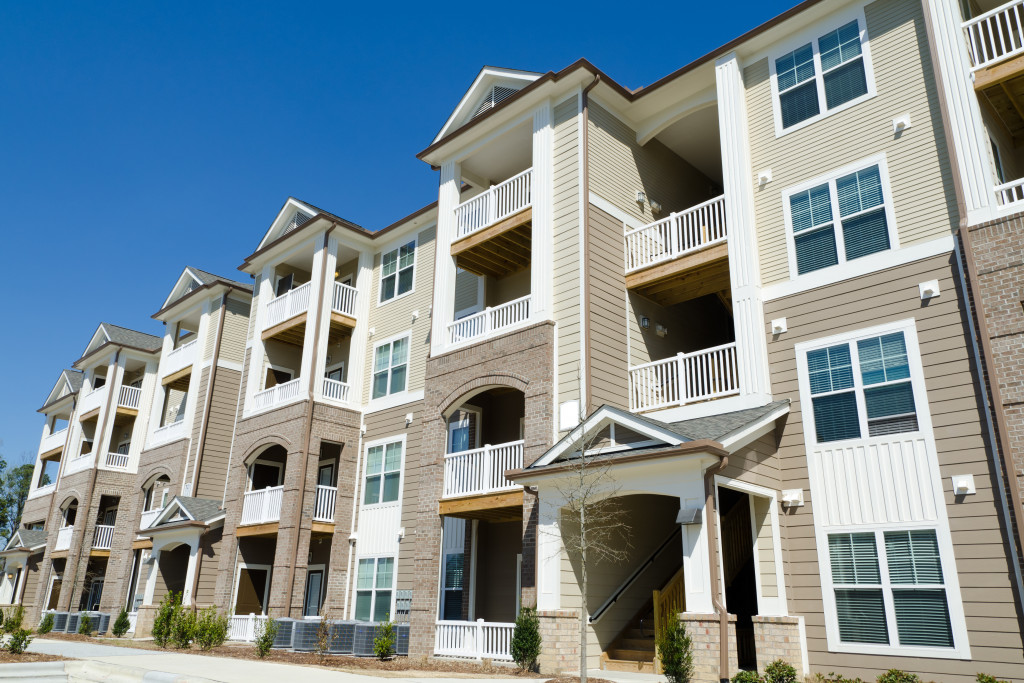 Keep Your Properties Occupied
Keeping your properties occupied is one of the most essential strategies to maximize your real estate investment returns. Vacancies can be costly and reduce your overall rental income.
Offer Incentives
Consider offering incentives such as reduced rent or signing bonuses to new tenants to minimize vacancies. Ensure that your rental units are in good condition and meet current market demands. Small steps such as increasing the curb appeal of your property, doing regular maintenance and repairs, and investing in smart home technology can help attract more tenants.
Online Listing
Lastly, use online listing services to advertise your available units and extend your reach to potential tenants. By implementing these strategies, you can keep your properties occupied while maximizing returns on your real estate investments.
Implement Efficient Property Management
As a rental property owner, managing your properties efficiently and effectively is crucial. This includes keeping up with repairs and maintenance, screening tenants, and collecting rent payments promptly. Consider hiring a property management company if you don't have the time or expertise to manage your rental properties yourself. A good property manager can help streamline your operations while maximizing your income and profits.
Use Modern Technology
In addition to finding a reliable property manager, you can improve your property management practices in several other ways. Utilize modern technology such as online rental applications, online rent payments, and cloud-based software systems to make the rental process easier for landlords and tenants. Set up automated reminders to alert tenants of late rent payments or upcoming inspections. Make sure you have proper documentation for all tenants and rental agreements, including lease terms, security deposit receipts, and move-in/move-out reports.
Invest in Property Improvements
Investing in property improvements can also help maximize your real estate investment returns. Cosmetic enhancements such as fresh paint, new flooring, and updated fixtures can appeal to renters and increase your rental income. Additionally, consider energy-efficient upgrades such as new windows, insulation, or appliances, which can lower utility costs and attract environmentally-conscious renters.
Increase the Living Area
Increasing the living area of your rental property can also be beneficial. Consider adding a covered deck to the property. To ensure the ceiling for the deck is durable, you should work with reputable ceiling contractors. To protect its integrity, the ceiling should ensure water will channel away from the deck. The contractor should also be a certified professional with years of experience in providing quality work.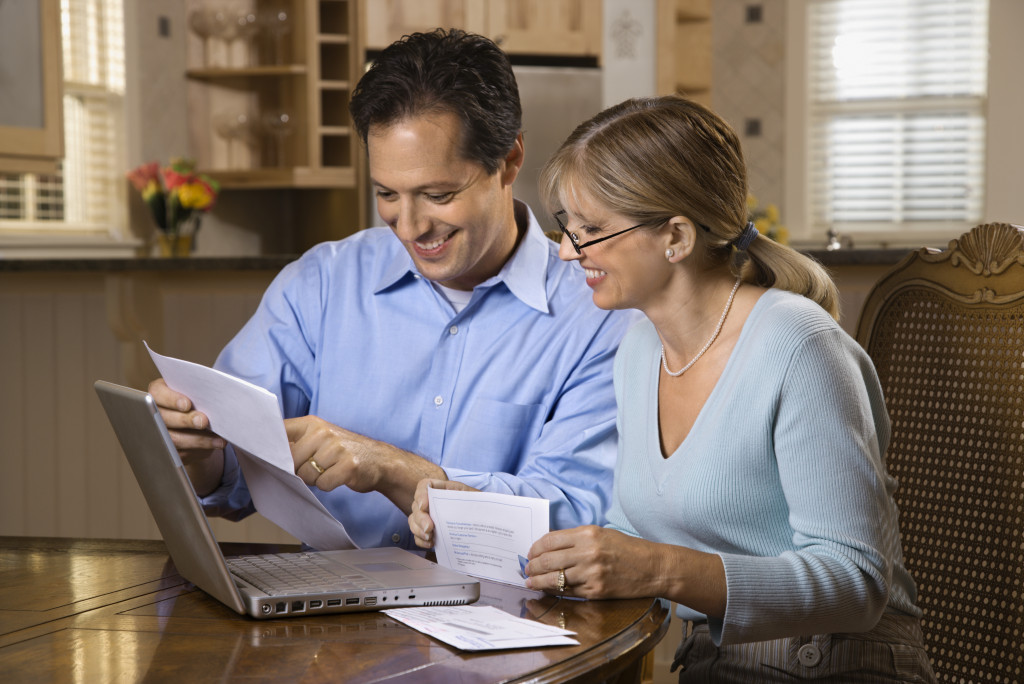 Track Your Finances
It's also essential to track your property's finances to understand its profitability. Keep track of your expenses, such as property taxes, mortgage payments, repairs, and maintenance costs.
Track Rental Income
Additionally, track your rental income and monitor your rental income-to-expense ratio. Regular financial reporting can help you identify areas where improvement is needed and make informed decisions regarding your investment.
Receipts and Documents
Make sure to save all of your receipts and documents related to your property. This includes rental agreements, repair records, and invoices. Additionally, be aware of any tax deductions you may qualify for as a landlord. Knowing which expenses are eligible for tax deductions can reduce the taxes you owe on rental income. Consulting with a qualified tax professional can help ensure that your property finances are properly managed.
Emergency Fund
Finally, set aside money for emergency repairs or unexpected expenses. A contingency fund will give you peace of mind and provide a financial cushion should any unforeseen circumstances arise. Taking control of your finances is essential for successful rental management and long-term success as a landlord.
Property Finances
By understanding your property's finances, you can make informed decisions and strategically manage your investment for optimal profitability. Investing in rental real estate can be a lucrative venture when managed properly. With the right financial management strategy, you can maximize your return on investment and enjoy the benefits of being a successful landlord.
Real estate investment can be profitable and rewarding if you know how to maximize your returns. As a rental property owner, following the tips in the article can help you increase your profits while minimizing expenses and risks. Consider these key strategies, and enjoy the benefits of a successful rental property investment.