People have different reasons for starting a real estate career. For some, they are fascinated with the real estate market. They get that rush looking for great properties to sell and finding the right buyers. The more experience you gain, the more diverse your career path can be. This means your journey won't stop after acquiring your real estate agent license.
Others explore real estate careers mainly because of the attractive pay. Real estate agents get paid via commission. They can enjoy the flexibility of working from home by working for virtual real estate companies.
There are three general steps you need to take if you want to be a real estate agent. These are as follows.
Enroll in a prelicensing course
Pass the licensing exam
Join a real estate brokerage
If you are an aspiring real estate agent, know that success won't come easy. It can be tricky to find homeowners willing to sell their properties. It's even harder to find the right buyer for the properties you are trying to sell.
One way to make your job a bit easier is by investing in the right tools. Old-school ways of selling houses and finding sellers may still help you attain some leads. But if you want to fast-track your chances of success, it helps to invest in the right technology.
The following are common tech tools modern real estate agents use and how each one helps them get their job done.
Cloud Software
There are many cloud software available in the market. These enable real estate agents to better organize, easily share and store their pertinent files and documents. One no longer needs to carry tons of paperwork to check on leads, create presentations, or even close a deal.
Google Suite, for instance, is one of the most preferred cloud solutions these days. This incorporates different features perfect for collaboration, video conferences, online storage, and more. Most people use a Gmail account and are familiar with other Google tools, making it easy to collaborate online.
Internal Chat and Collaboration
Real estate agents need to keep in touch with their clients, home sellers, and brokerage firm at all times. But since they are always on the go and could be working anywhere, it becomes a must that they can use a tool to facilitate better communication and collaboration. This is where internal chat and collaboration tools come to play.
For instance, Slack allows us to communicate with other real estate agents and our real estate company. One can easily get in touch even if you are out of the office. You receive chats, calls, and notifications in real-time and can even share important files as needed.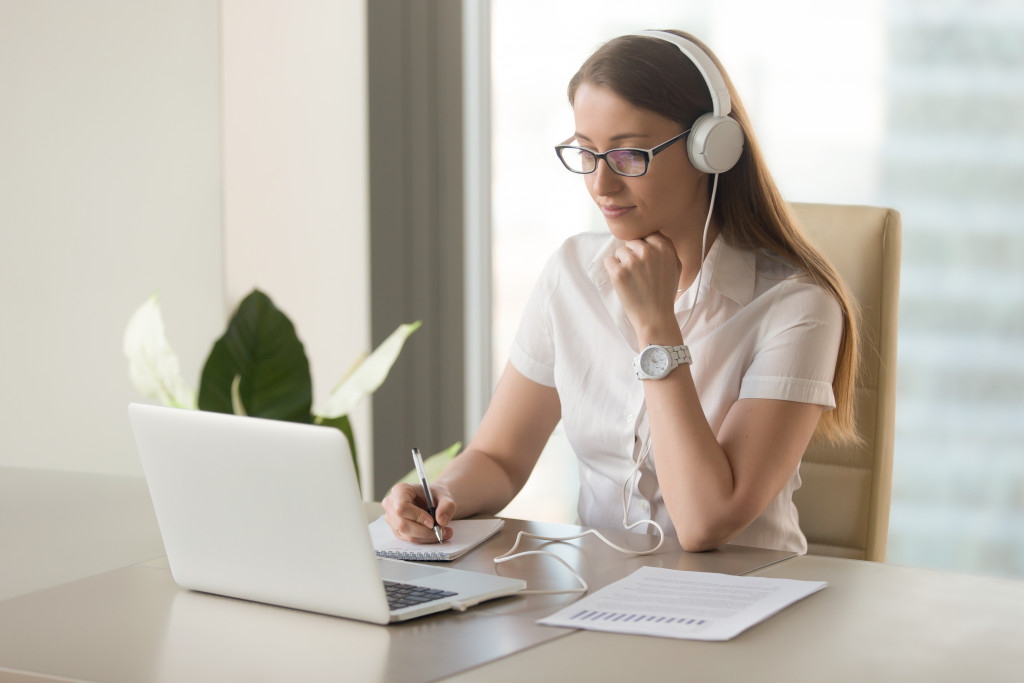 Virtual Tour Software
More buyers would dare buy a property these days even if they have never seen the property in real life. Many investors are hopping on the trend and would bid on properties after only checking 3D tours. By investing in virtual tour software, you can now let buyers experience a 3D virtual tour experience and increase your chances of selling the property fast.
During the pandemic, real estate professionals rely on virtual property tours. This is since today's homebuyers consist of the digital loving generation, the millennials. They expect virtual options for virtually everything, even when they check properties out before coming on site.
Email Marketing Software
Real estate agents can benefit from creating their own email list and send newsletters to potential buyers, real estate investors, and old clients. Creating your own recipient list and email template saves you time and energy in choosing who will receive what emails and when. Sending emails will help you keep your network engaged and let them know in case you have exciting news or new offers.
Mailchimp is the go-to email marketing software for professionals. It is also a marketing automation platform that allows you to create campaigns. This allows you to nurture leads and turn them into paying clients in the future.
Electronic Signature Service
These days, you and your clients require a fast but efficient way of sharing and signing documents. But since not everyone knows how to attach their signatures in emails. Real estate professionals make use of electronic signature services. Such services reduce chances of contract reworking because one failed to write legibly.
Many people also tend to forget to sign their signatures on every document needed. This saves you the time and energy to get their signature. You can also use this to store transactions as your records and retrieve information anytime using your preferred devices.
If you plan on pursuing a real estate career, you can start by becoming a real estate agent. You can use these tools to help you organize your paperwork, get things done, and save you time and energy. These will help you boost your productivity, streamline your workload, and aid you in finding greater success in your new career venture.