If you're renting out vacation homes, then keeping your guests happy should be your top priority. After all, a satisfied customer is more likely to come back and rent from you again in the future. According to a recent study, most vacation rental customers said their overall experience is either "excellent" or "good." This is good news for the vacation rental industry, but there's always room for improvement.
So, what are some things you can do to make sure your guests have a pleasant experience? Here are a few tips:
1. Make sure the house is clean and well-maintained.
This may seem like a no-brainer, but ensuring your rental property is clean before each new set of guests arrives is essential. A clean house will help them feel more comfortable and welcome. In addition, regular upkeep will help prevent any potential problems that could ruin their vacation (e.g., a broken air conditioner). Look for ways to make cleaning more efficient, such as hiring a professional cleaning service.
Some owners also like to provide a welcome basket for their guests. This is a nice gesture that can include items like snacks, coffee, tea, and toiletries. If you decide to do this, be sure to choose high-quality items, and your guests will appreciate that.
2. Provide amenities and extras that will make their stay more enjoyable.
Many vacation rental properties come with basic amenities like linens and towels, but you can make your property stand out by providing extras like beach chairs, umbrellas, and boogie boards. These little touches will go a long way in making your guests happy. You want them to feel like they're being pampered, so think about what would make your own vacation more enjoyable.
The home property should also be built to make the vacation enjoyable. Most people want to relax outdoors when they're on vacation, so having a high-quality insulated roof can make a big difference. It will keep the house cooler in the summer and warmer in the winter, making it more comfortable for your guests year-round.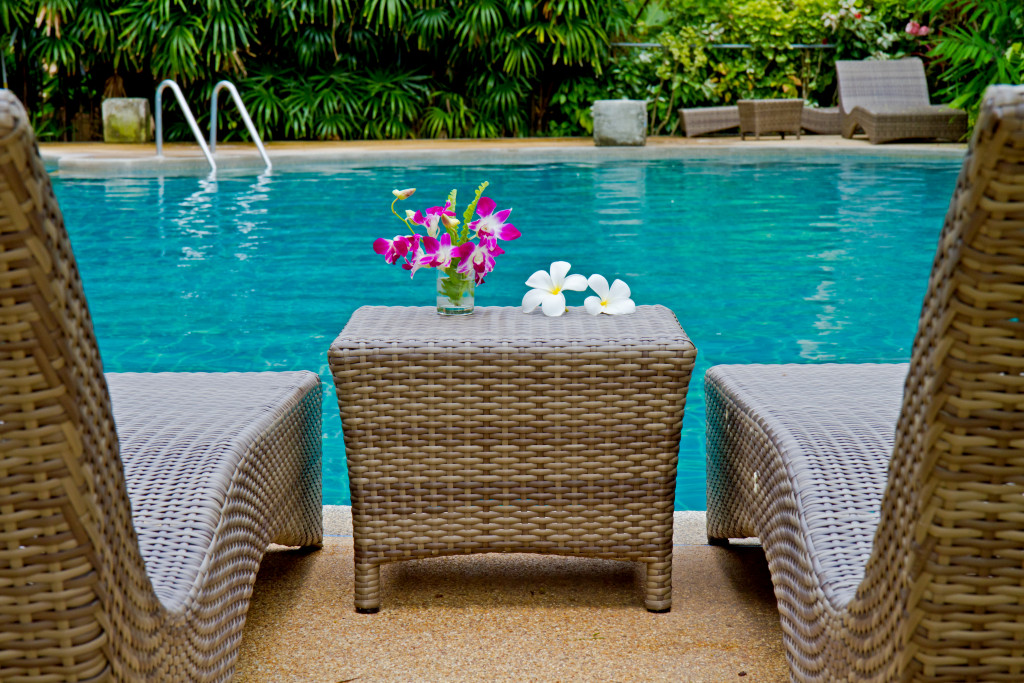 3. Provide clear instructions and information about the house.
Because guests are unfamiliar with the property, it's essential to provide clear instructions about how to use the amenities (e.g., the TV, the oven, air conditioner). You want them to feel comfortable and not have to guess how things work. Make sure the instructions are easy to find and understand. You might even consider creating a welcome booklet that includes all the information they need.
You should also leave a list of local attractions and restaurants and your contact information in case they have any questions or problems. By providing this information upfront, you can avoid potential issues that could spoil their vacation. Try to anticipate their needs and be as helpful as possible.
4. Be available if they need you.
Your guests should have your contact information to reach you if they have any questions or problems during their stay. If you're not available, make sure someone else is who can help them out. Nothing is worse than feeling stranded on vacation with no one to turn to for assistance. Some owners even like to check in with their guests periodically to see how everything is going. This shows that you care about their experience and want to ensure they're having a good time.
You can also invest in a smart home system that remotely monitors and controls your rental property. This can be a great way to provide additional peace of mind for your guests and yourself. Find a system that meets your needs and budget and offers the features your guests will appreciate.
5. Be flexible with check-in and check-out times.
Guests often appreciate being able to check in early or check out late, especially if they have a long flight or drive. If you can be flexible with your check-in and check-out times, it will make their vacation that much more enjoyable. Remember that you'll need to schedule cleaning and maintenance around these times, so be sure to plan accordingly.
An excellent way to manage this is to charge a late check-out fee for guests who want to stay longer. This way, you can still make money while accommodating your guests. It's a win-win!
By following these tips, you can help ensure your guests have a pleasant stay at your rental vacation home. Remember, a satisfied customer is more likely to come back and rent from you again in the future. So, it's worth taking the time to make sure they're happy!