If you're about to open a retail store, the reality of COVID-19 is something you now have to consider and contend with until the pandemic is over. You will now have to re-think and re-consider your visual merchandising and the store's traffic and how those two things can help prevent the spread of infections in your store. Throughout history, architecture and interior design have always adjusted to prevent diseases from spreading, so changing building designs to curb disease infection is nothing new. Here are some design ideas that are COVID-19-safe and can help protect your employees and customers from being infected.
Online-offline and virtual-physical integration
The COVID-19 outbreak has forced the retail industry to adjust the ways they've been operating. Almost all businesses, not just those in the retail industry, have had to shift from a traditional setup to a more online strategy, with digital platforms taking center stage during the start of the pandemic. Since traditional retail and marketing channels include a physical presence like pop-up and brick-and-mortar stores, the crisis has shown that it's important for the virtual and physical world to come together to maintain customer loyalty.
Moving forward, virtual retail stores will have to be designed to look like physical stores, which can complement the brick-and-mortar stores and give shoppers an idea of what they want to purchase—all from the comfort of their homes. Interactive features will also feature prominently to allow customers to set appointments before going to the physical store to limit face-to-face interaction with others.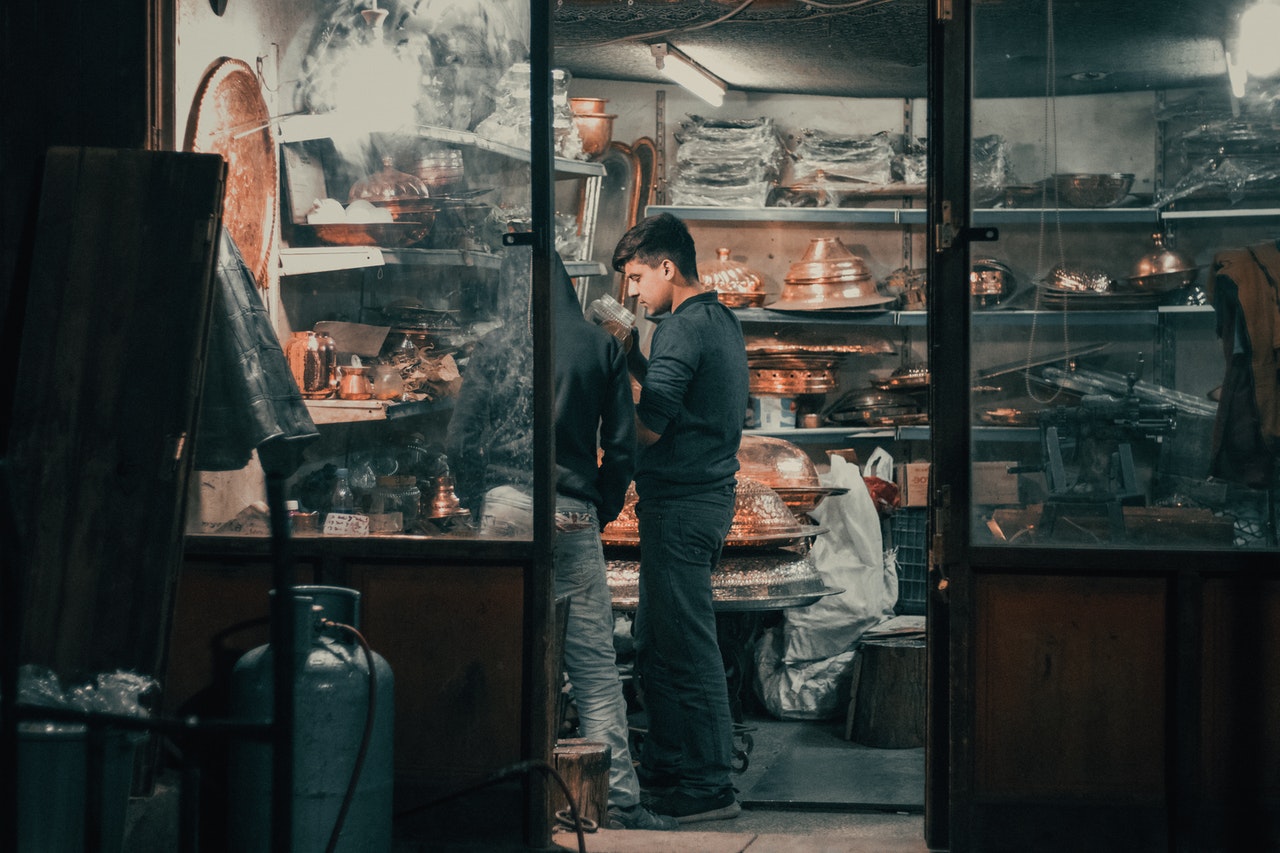 Open-air
For the past few years, open-air shopping centers have already been making a mark in the retail industry, but perhaps never more so than during the time of COVID-19, especially since health experts recommend that people don't spend too much time in enclosed spaces with people they don't live with. Depending on your store's geographical location, consider a design that allows for an "outdoor shopping" experience. Instead of enclosed spaces, look for a shopping center that allows for open booth designs in a courtyard setting.
You can opt for cafe-style shutters instead of traditional windows or dividers. An open-air setup can also provide a "healing" experience for shoppers since they usually incorporate many greens and excellent landscaping, giving the consumers a chance to enjoy nature without having to go somewhere far.
Health checks
As store owners, it is incumbent upon us to ensure our consumers' safety and our employees. This entails staying on top of the status of the health of our employees. The rules regarding health screening vary from state to state. The U.S. Centers for Disease Control and Prevention (CDC) says that it's more of an optional strategy than the main one (especially since COVID-19 can still spread in asymptomatic individuals), and screening and health checks are not 100% accurate and suitable replacements for swab tests.
It might not be foolproof, but checking your employees' temperature and other symptoms of the virus, like shortness of breath and dry cough before entering your place of work, is not entirely different from how restaurant workers in China are checked before coming in. They also set up an app that allows consumers to know what the employees' temperature is. This could be a good safety precaution on top of encouraging your employees not to come to work if they're feeling any of the symptoms of COVID-19.
The Bottom Line
If we don't enforce safety precautions now, we will have to live with the virus for a long time instead of eliminating it. So before you start construction on your store, re-consider all the steps you can take to ensure your employees' and consumers' health and safety.