Small businesses are the backbone of our economy. They represent 99% of all U.S. companies and employ half the workforce in America, despite employing only a third of workers paid at or above the median wage level.
But running a small business is tough! With so many responsibilities to juggle and with limited resources, it's essential to have a strategic plan to help you stay on track.
A good strategic plan will help you:
Set realistic goals and objectives
Setting realistic goals and objectives is key to the success of any small business. When you set unrealistic goals, you run the risk of becoming frustrated and overwhelmed. This can lead to burnout and, ultimately, failure.
On the other hand, if your goals are realistic, you'll be more likely to achieve them. This will give you the sense of accomplishment and satisfaction that's essential to keeping your business going.
Identify your core strengths and weaknesses
One of the most important steps in creating a strategic plan is to identify your core strengths and weaknesses. This will help you figure out where your business is most successful and where it needs improvement.
If you know your strengths, you can focus on developing them further. This will help you grow your business and become more competitive. Conversely, if you know your weaknesses, you can work on fixing them. This will help you avoid potential pitfalls and increase your chances of success.
Develop a marketing strategy
A good strategic plan should also include a marketing strategy. This will help you reach your target audience and sell your product or service.
You may want to consider various marketing channels such as online marketing, print advertising, or even word-of-mouth marketing. You should also have a budget in mind and track your results so you can see what's working and what needs improvement.
Understand your market and competition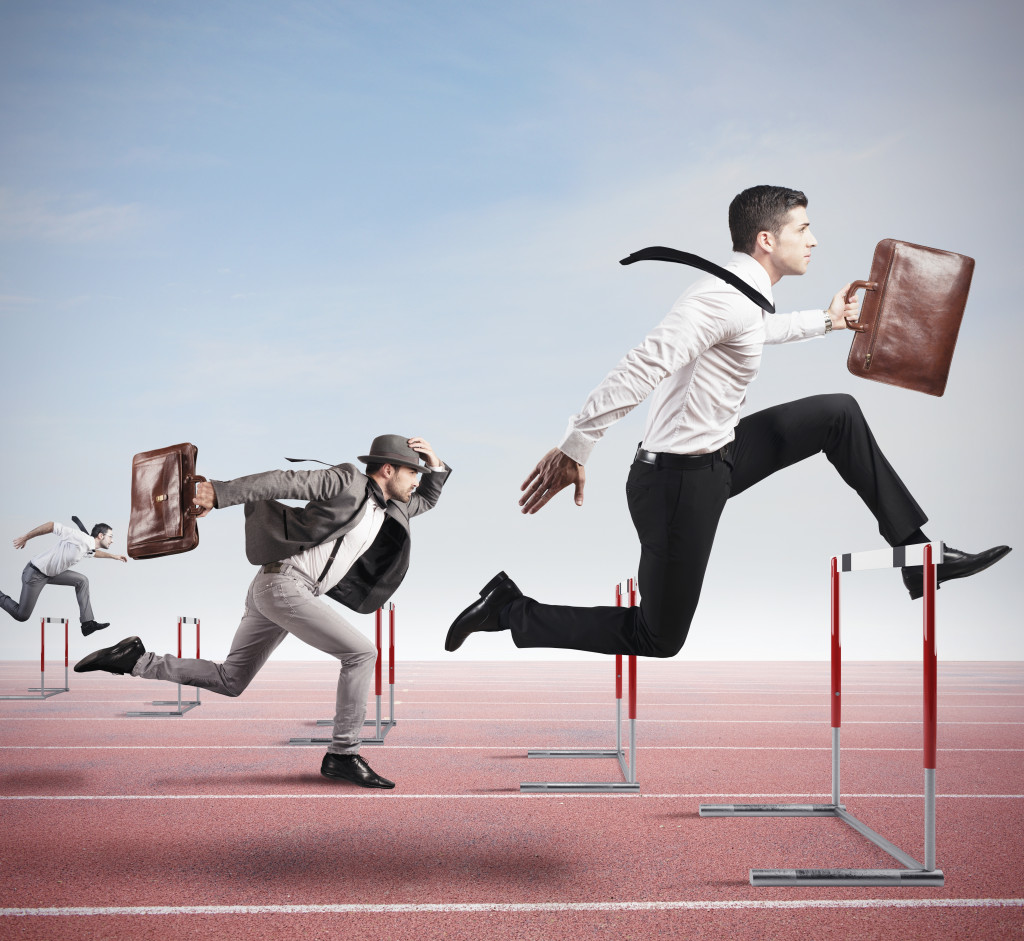 In order to be successful, it's important for small businesses to understand their market and competition. This means researching your industry, target market, and the competition.
By doing this research, you'll get a better understanding of what you're up against. You'll also learn about your customers and what they want. This information will help you develop a product or service that meets their needs and sets you apart from the competition.
Monitor your progress
One of the most important aspects of strategic planning is monitoring your progress. This means tracking your results and making changes as needed.
If you do not see the results you want, you need to make adjustments. This could mean changing your marketing strategy, targeting a different audience, or developing a new product or service. If you're not meeting your goals, you can adjust your plan accordingly. This will help you stay on track and reach your targets.
Outsource some tasks if necessary
Running a small business can be overwhelming, and it's often difficult to do everything yourself. That's why it's important to outsource some tasks if necessary.
Outsourcing can help you save time and money. It can also help you focus on the tasks that are most important to your business. There are many different types of outsourced services that you can use, such as accounting services, marketing services, or HR services.
Assess risks and opportunities
Small businesses should also assess risks and opportunities. This means looking at the possible risks that could affect your business and the opportunities that could help you grow.
Risks can include things such as competition, market changes, or financial instability. It's important to be aware of these risks and have a plan in place to deal with them. Opportunities can include things such as new technology, changing demographics, or untapped markets. It's important to seize these opportunities when they present themselves; otherwise, you could miss out on potential profits.
Create a budget and timeline
Creating a budget and timeline is an essential part of developing a strategic plan. A budget will help you stay within your financial limits, while a timeline will help you keep track of your progress.
When creating your budget, be sure to include all of your expenses, such as marketing costs, manufacturing costs, and labor costs. You should also have a contingency fund in case of unexpected expenses. When creating your timeline, be sure to break down your goals into smaller tasks and set a deadline for each one.
Conclusion
Having a strategic plan is especially important for small businesses because they often don't have the resources to react quickly to changes in the market or to pursue opportunities. A well-crafted strategic plan can help you overcome these challenges and achieve your goals.