The entrepreneurial spirit remains strong wherever people go. The location, the resources, and the investments might present challenges, but they won't stop the average entrepreneur from taking a shot at creating a potentially profitable venture. The world is full of opportunities, and some business owners happen to stumble upon them at the beach.
The world is 70% water, and that portion is full of business ideas. Establishments and ventures that focus on travel and tourism make a lot of profit in those locations. After careful planning and research, you might stumble upon a few ideas that can lead you to a profitable option. Among the best on the list are these staples of beach businesses. Should you decide to start a venture by the beach with sea lovers and tourists as the target audience, you can enjoy a successful experience with these.
Boat Rentals
A beach is an attractive place for people to have fun. Summer outings, vacation trips, and other celebratory events could lead a group or an individual to swim at those locations. Taking a dip might not be the only thing they want to perform. A beach is a magnificent sight, with the horizon creating a breathtaking view that people rarely witness in their day-to-day lives. However, the breathtaking view looks better when people can observe it on the water instead of land.
People might want to access those spots without exhausting themselves through swimming, making it ideal for them to rent a boat. Most people do not invest in a yacht or a boat because they might have little to no use for them. Fortunately, you can give them that experience by starting a rental service. Accompanied by professional guides, a group of friends could rent the boat for the entire day. You can offer different types, giving tourists options to work with when they want to relax and enjoy the scenic view.
The only issue with a boat rental business is that some of them might require maintenance. Keeping the boats in good conditions ensures safety for the tourists. Try to partner with a company that provides yacht repair services to ensure there is nothing wrong.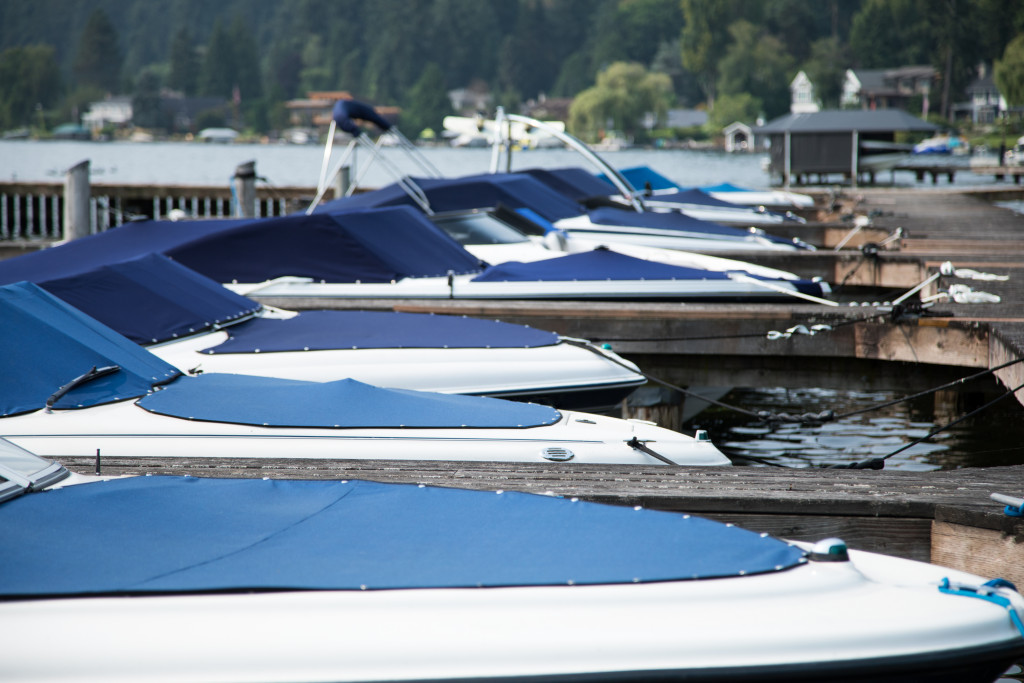 Food Establishments
Wherever you go and whatever you do, you require food. The beach might be a place for water activities, but people might want to rest and take a quick snack break. Should you decide to put up a business at the beach, opening a restaurant can be an excellent choice. Seafood is the natural selection near the sea, but there are many other options to attempt.
Pizzas, hot dogs, hamburgers, and other snacks remain popular dishes. Ice cream, fruits, and cold beverages are also ideal for the location, especially during the summer. Food establishments work in almost every area since it provides people with something they need for survival. The theme and menu are necessary to accomplish before creating a restaurant at the beach. With proper marketing strategies and tasty dishes, you'll never run out of customers.
Sports and Activities Shop
Part of what makes the beach exciting is the activities that come with it. Nobody goes there to swim alone. Tourists flock to perform water activities like surfing and jet skiing. Airborne sports like paragliding are also achievable in the area. The sun and sand combination gave way to sports like beach volleyball and frisbee as well. All those activities make the coast a tourist destination, and entrepreneurs can capitalize on them. Providing sports equipment, rentals, and packages could be your services, allowing you to serve as many customers as possible in a day. The investment might be costly, especially when deciding to branch out into a sports goods store. However, it will pay off since the beach will always attract tourists.
Accommodations
Tourists might enjoy a day at the beach, but some parties last for days. The beach is a vacation destination. People from outside the country will enjoy summer in popular locations. They require accommodations and lounging for their trips, and putting up a place for them to stay could be a good business opportunity. Resorts, hostels, and bed spaces are achievable depending on your budget. But not every beach could present you with a profitable venture. Try to identify the best options, particularly those that expect hundreds of tourists a day.
Entrepreneurs can enjoy staying at the beach and still make a living out of it. Tourism is an economic pillar in almost every country, making it an attractive industry to set your sights in for profit. These ideas are only some of a long list, but they provide the most stable ventures.