Choosing the right location and meeting legal requirements are essential for setting up an auto repair shop.
Proper management of finances, investments in quality tools, and efficient marketing strategies ensure business success.
Hiring the right staff and fostering relationships with other businesses in the sector can boost profitability.
Keeping up with industry trends, adapting to changes, and adjusting operations are essential to ongoing success.
There are 281,434 auto mechanics businesses in the US by 2023. This represents a 1.2 percent growth rate for the industry. Furthermore, the annualized business growth for auto mechanics in the US from 2018 to 2023 is projected to be 1.1 percent. Starting an auto repair shop may seem daunting. But with the proper guidance and preparation can be a profitable and rewarding business venture.
This comprehensive guide covers everything from choosing the right location, marketing your business, hiring staff, managing finances, and ensuring your auto repair shop is successful.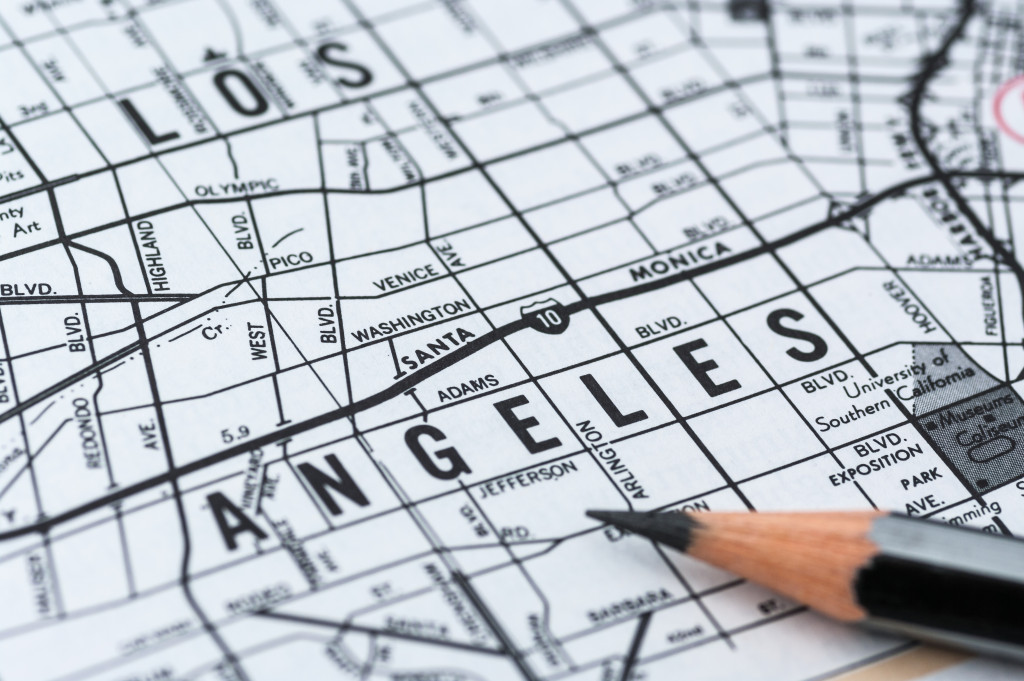 Choosing the Right Location
One of the most critical factors in setting up an auto repair shop is choosing the right location. Look for a high-traffic area that is easily accessible to customers, has ample parking, and is not too far from other automotive-related businesses. Lease agreements must also be considered for your location since lease rates will affect your expenses.
Legal Requirements
In addition to selecting the right location, you should look for a building that meets state and local requirements. Make sure the building is up-to-date with regulations like safety features, ventilation systems, and fire prevention equipment. You may need to obtain permits or special licenses if your shop provides services outside of typical auto repairs.
Managing Finances
Managing finances plays a central role in the success of your auto repair shop. Determine your break-even point and set up a budget plan. Select a bookkeeper or accountant who can help manage cash flow and prepare your tax returns. Face any challenges encountered promptly and efficiently to avoid damage to the business's financial stability.
Invest in Tools and Equipment
The right tools and equipment are essential for a successful auto repair shop. Ensure you invest in quality tools like mechanic's tool sets, diagnostic equipment, hand tools, and air compressors. You should also invest in a high-quality airbag jack. The jack will help you lift heavy vehicles safely and efficiently. Additionally, make sure that all of your equipment is up to date and regularly inspected for safety.
Marketing Your Business
Marketing your auto repair shop is essential to attract customers and build a loyal customer base. One approach is to leverage digital marketing techniques such as social media marketing, online ads, and email marketing to reach your audience. Another strategy is to run promotions and offers on products and services. Interact with customers via social media and review sites to create positive engagement. Developing relationships with customers is essential in running a successful auto shop.
Network with Other Businesses
You should also consider networking and establishing relationships with other business owners in the industry. Finding ways to collaborate on projects, promote each other's services, or create referral programs can help you build your customer base and make your shop more profitable.
Hiring Staff
Running an auto repair shop is impossible without a team, and hiring the right people is critical to ensuring success. Look for experienced auto technicians with a passion for the business and excellent customer relations.
Interview and Assessments
Additionally, conduct the necessary interviews and qualifications assessments when employing your team to determine whether they will fit your business well. Make sure to provide your staff with the training and support they require to do their job correctly and all of the necessary resources for success.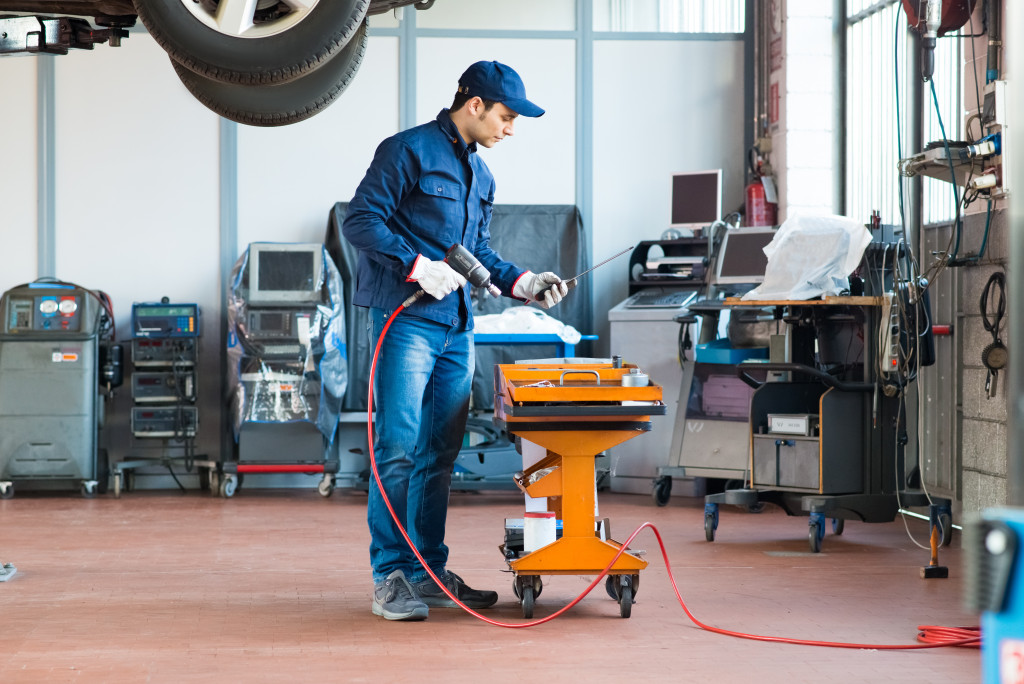 Adapting to Changes
The automotive industry is evolving, and as a business owner, you need to adapt to changes to stay ahead of the curve. Ensure your services remain relevant and keep up with trends such as eco-friendly cars and alternative propulsion. Embrace and integrate technology in automotive repair, serving you and your customers better. Lastly, keep up-to-date with new rules and regulations and ensure compliance.
Adjust Operations
For example, when the pandemic hit, many businesses had to adjust their operations to comply with safety regulations. For auto repair shops, this meant finding ways to service cars while keeping customers and employees safe from the virus. Automotive businesses developed contactless payment options and added extra cleaning protocols to ensure air quality stayed at its best within the shop.
Starting and running an auto repair shop may seem overwhelming. But with a proper guide, you can make it a successful venture. By applying this comprehensive guide to successful setup and operation, you get an assurance that your auto repair shop stands out from the crowded industry and becomes the go-to option for all your customers' automotive needs. Remember, choosing the right location, sound budgeting, marketing your business, hiring staff, and adapting to changes make a recipe for success in the auto repair shop. Don't hesitate to make more inquiries and get closer to your dream business.