Unfortunately, animals aren't safe from the COVID-19 virus. Cases have been reported from all over the world of animals being infected— from cats to dogs and even lions. So, just like how you protect yourself from the virus, you should also apply the same safety measures to your furry companion. Here are some tips on how you can keep your pet happy and healthy during the pandemic.
Feed Them Nutritious Food
The immune system is the first line of defense your pets have against the virus. By feeding them with a nutritious and balanced meal, you'll be able to improve their immunity and keep them healthy. Vitamin and mineral-enriched food, like salmon and chicken, plus other food with omega-3 fatty acids and protein, will help your pet build a protective barrier against viruses and other diseases. You can also try out healthy commercially-sold pet food so that you can feed your pets' food that's made to suit their palette.
Build an Agility Course
To make their healthy diet more effective, you should accompany it with physical activities. Similar to humans, pets also need to move to improve their blood circulation. With better blood circulation, nutrients and oxygen will be successfully delivered to their respective systems and help them function better. To make exercise enjoyable, combining it with fun challenges will help your pet become more agile, smart, and, most importantly, fit. You can build your own agility course at home using cones, ropes, or whatever materials you have available. By using obstacle courses to keep your pet active, they will be physically healthy and become more obedient and confident.
Take Them to Short Walks
Despite giving your pets physical training at home, they still need to go out once in a while to breathe fresh air and see other environments. Being cooped up can cause your pets to become stressed and anxious. Pets are more like humans than you may think; just like people, your furry friends also need their share of nature.
As a natural cure for cabin fever brought by staying indoors for long periods, you can take your pets to the park or pet-friendly trails and let them walk around and add new smells to their scent threshold. Simply going out several times a day, as long as you keep your pet two meters from other people, will also help them feel refreshed.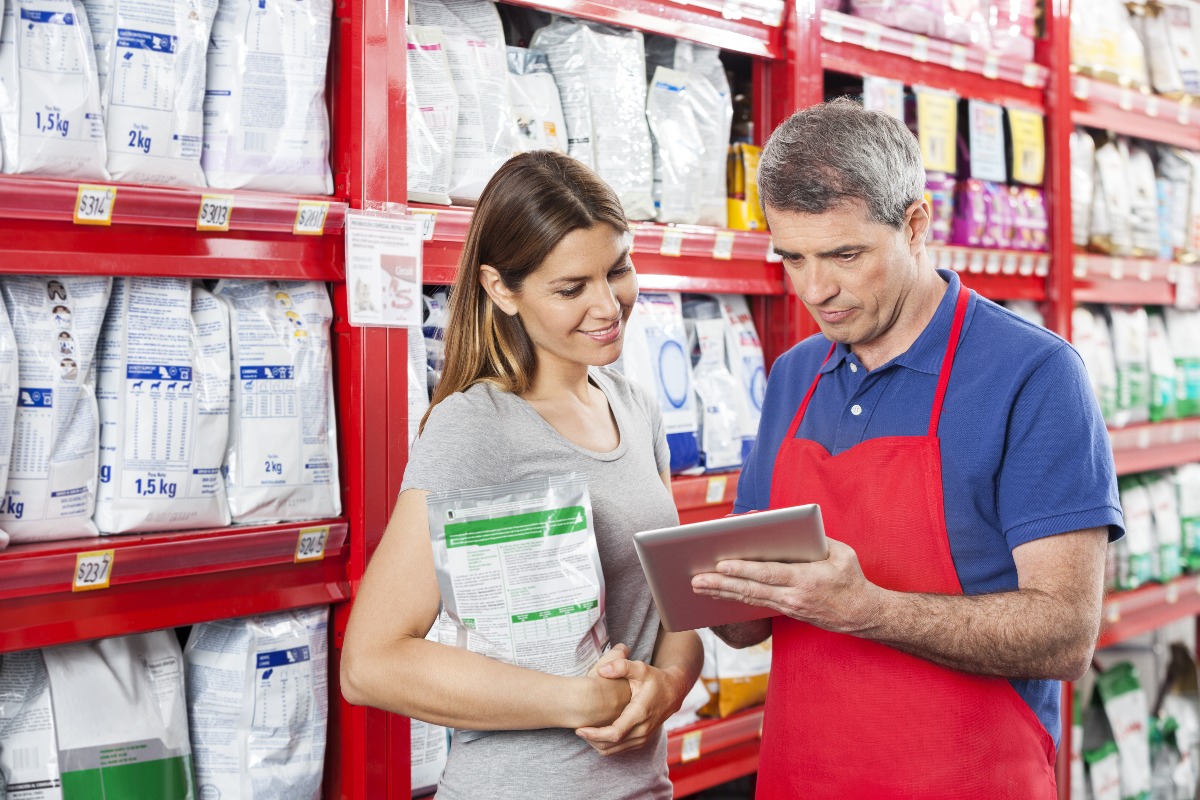 Stock up on the Essentials
Staying indoors is important to keep yourself safe from the virus. Given that, you are left with limited chances to go outdoors, even for getting essentials. To ensure that your pets have everything they need, even during strict lockdown restrictions, the best you can do is stock up on pet food, vitamins, and medicines prescribed by their vet. By saving the essentials, you can provide your pets with everything they need, even when you stay at home for days and even weeks.
Get Them a Friend
Because of the strict protocols, businesses receive fewer customers, including pet shops and other animal facilities. Pets in close quarters can suffer from anxiety and stress from not mingling with other animals and even humans. A way for you to help is to foster or adopt from your local shelter and give animals a comfortable and loving home. If you already have a pet, this will also be good for them since this will give them the chance to socialize and mingle with the same species.
Spa Day at Home
As a way to ease away stress, you can treat your furry friend to a spa day at home. Normally, grooming tasks for your pets are done at pet salons, but given the present situation, public places can put you and your pet at risk. To give them the same relaxing treatment offered at pet grooming salons, you can help them take shelter from the heat by giving them an outdoor bath in your garden, trimming or shaving their fur, or letting them relax in an inflatable pool with their favorite toys.
Sanitize Frequently
Since viruses and other diseases stem from microbes and germs, filthy places make for a natural breeding ground for bacteria, putting you and your pet more at risk. These things cannot be seen by the naked eye, so it is better to take extra precautions. To keep your pets safe not just from COVID-19 but also from other diseases, regularly cleaning, especially after their outdoor walks, is important. To make cleaning easier and more convenient, you can install antimicrobial floors to ensure that your surfaces remain spotless at all times.
Pets are a part of the family, making it your responsibility to let them grow and live in a clean and safe environment. By giving your beloved pets a healthy home, you'll be able to help them live a long and happy life.