The real estate industry is a competitive one. According to recent studies, the average time on the market for a home has increased to 78 days. To be successful, sellers must ensure that their homes are updated and competitively priced. To help you do this, we have compiled the following statistics on updating your home.
According to the Cost vs. Value report of Remodeling magazine, homeowners who update their homes can expect to recoup 81% of their investment. Updating your home can significantly improve its value and competitiveness in the real estate market. Investing in some of the most popular projects ensures that your home will sell quickly and for a reasonable price.
However, it can be challenging to identify where to start. The resources and effort invested into a home should be relative to the final selling value. Here are a few areas to prioritize to ensure that your home is updated to improve its value.
Home Exterior
Regarding boosting your home's value, curb appeal is critical. Studies show that 49% of buyers are willing to pay more for a home with excellent curb appeal. Furthermore, first impressions are everything. You never get a second chance to make an excellent first impression.
Start with the exterior to improve your home's curb appeal and value. If your home's paint is faded or chipped, consider repainting. A fresh coat of paint will make your home look clean and new. You may also want to power wash your home's exterior and sidewalks.
Consider hiring a professional landscaper if your home's outdated or overgrown. They will be able to help you choose plants and design a layout that is both attractive and easy to maintain.
It would help if you also looked closely at your home's windows and doors. If they are old or in disrepair, they can make your whole home look dated. Replacing them will improve the look of your home and its energy efficiency.
These projects can be relatively affordable and can significantly impact how your home looks to potential buyers. Make sure to focus on the details and take your time to create a well-executed design. The first impression is always essential, and with a little effort, you can make sure your home leaves a good one!
Interior
The interior of your home is just as important as the exterior when you are trying to sell. Studies show that 70% of buyers are willing to pay more for a home with an updated interior design, especially when it fits modern standards.
The first step to interior remodeling is painting the walls. Studies show that painting the walls is one of the most cost-effective ways to improve your home's value. A fresh coat of paint can significantly impact the look and feel of your home. However, you might not have the time or skills to accomplish it. Fortunately, you can hire professional interior house painting services to make your life easier.
Replacing old or outdated fixtures is another excellent way to modernize your home's interior. Light fixtures, door handles, and faucets make your home look dated. Updating these fixtures is a relatively affordable way to give your home a more modern look and feel.
It would help if you also considered updating your flooring. If your floors are old or in disrepair, they can make your whole home look dated. Replacing them will improve the look of your home and its resale value.
Kitchen Upgrade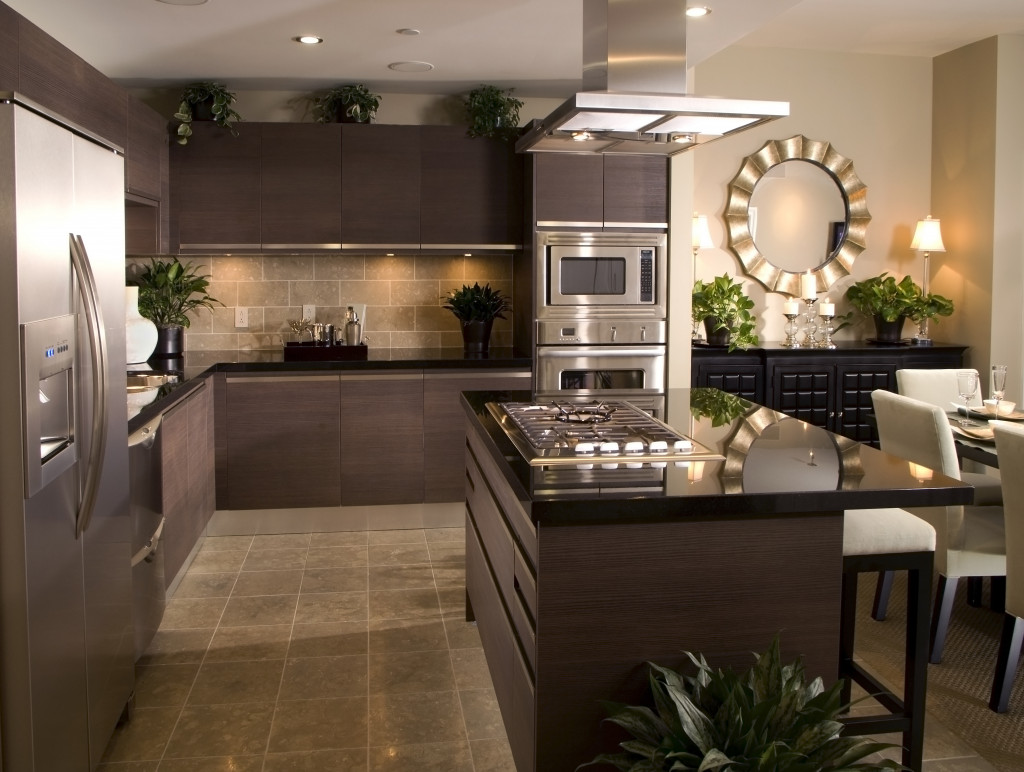 Most real estate property experts agree that the kitchen is the heart of the home. It's also one of the most important rooms for selling your home. Studies show buyers are willing to pay more for a home with a modern kitchen.
Unfortunately, kitchens are some of the most expensive rooms to remodel. If you are on a budget, you may want to consider some of the following affordable options:
Painting your kitchen cabinets
Replacing your countertops
Installing new appliances
These projects can significantly improve the look and feel of your kitchen without breaking the bank. However, a modern kitchen might be worth the trouble if you plan it right. You can start with removing gas-powered appliances and upgrading to electric ones that potential buyers will like. When the kitchen gets remodeled to a modern version with all the energy-efficient devices, homebuyers might not mind the significant increase in the property's value. The investment could pay off handsomely.
Final Thoughts
Real estate is risky, but there are ways to minimize those risks by improving your home's value. By following these tips, you can make significant improvements to your home that will modernize it and make it more appealing to potential buyers.