When selling your home, making an excellent first impression is essential. Potential buyers will look at your home and decide if it's worth their time and money. But making your home look its best doesn't have to be expensive. With a bit of elbow grease and some creativity, you can make your home more appealing to buyers without breaking the bank. Here are six tips to get you started:
Declutter and depersonalize
One of the biggest challenges potential buyers face during their search for a new home is being able to envision themselves living in the space. This can be difficult if the home is filled with personal belongings and clutter. That's why decluttering and depersonalizing are essential steps in making your home more marketable on a budget. From clearing out excess furniture to removing personal mementos, decluttering helps create an open and inviting atmosphere.
Depersonalizing takes it a step further by neutralizing any specific design choices or decorations that might not appeal to all buyers. These small changes can have a significant impact, allowing potential buyers to imagine making the space their own. So before listing your home, make sure to declutter and depersonalize for greater marketability on a budget.
Invest in energy-efficient solutions
One easy and cost-effective solution is energy-efficient upgrades. Installing energy-saving window film, for example, can significantly reduce heat loss in the winter and prevent excessive heat gain in the summer, leading to lower energy bills for the homeowner. And when it comes time to sell, energy-efficient upgrades can be a much sought-after perk for prospective buyers. In fact, according to industry experts, energy efficiency is consistently one of the top three features buyers look for in a new home.
Give the walls a fresh coat of paint
A fresh coat of paint is one of the easiest and most effective ways to freshen your home. Choosing neutral colors such as beige, gray, or taupe will appeal to a broader range of potential buyers and make the space feel clean and bright. And the best part? A simple paint job is relatively affordable compared to other home renovations. Make sure to properly prep the walls before painting – this includes filling in any holes or cracks and removing old wallpaper if necessary. And don't forget about trim and baseboards! These often overlooked areas can also leave a lasting impression on potential buyers.
Clean everything from top to bottom
It's crucial that your home is clean when buyers come for a showing. While major renovations can be expensive, there are several budget-friendly ways to make your property more appealing to potential buyers. One of the most critical steps is thoroughly cleaning every nook and cranny – from dusting those high shelves to scrubbing the floors and ensuring those windows shine. This process may take some time and effort, but it can significantly affect how your home appears in person and in photographs.
And don't forget about tidying up the exterior – trimming any overgrown bushes and mowing the lawn can instantly boost curb appeal. When everything is sparkling clean, your home will appear well-maintained and ready for its new owners.
Spruce up your landscaping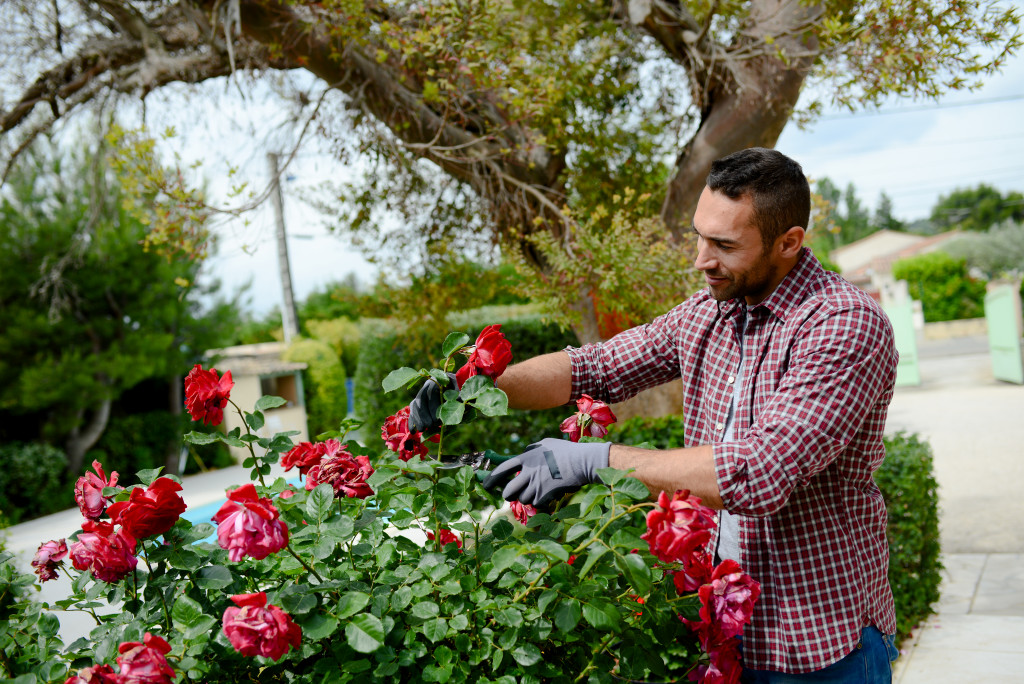 First impressions matter, so take some time to spruce up your landscaping before potential buyers come knocking on your door. But overhauling your landscaping can be a costly endeavor. However, there are small steps you can take to enhance the appearance of your yard without breaking the bank. First, trim back any overgrown bushes or trees. Next, add some vibrant pops of color with flowers or potted plants. Finally, make sure your lawn is well-maintained with regular mowing and watering. These simple updates can instantly boost the appeal of your property and attract potential buyers.
Stage your home
One of the best ways to make your property stand out is to stage it effectively. This doesn't necessarily mean breaking the bank on new furniture or extensive renovations. Instead, focus on decluttering and strategically arranging the existing furniture to highlight the home's best features. Neutralize bold wall colors with a fresh coat of paint in more subdued hues. Ensure automatic features like lights and thermostats are working properly, and update outdated fixtures or appliances if possible.
Final thoughts
Making small changes around your house can go a long way in making it more appealing to buyers—and you don't have to spend a fortune doing it! By decluttering and depersonalizing your space, giving the walls a fresh coat of paint, cleaning from top to bottom, and sprucing up your landscaping, you can make a big impact without breaking the bank!