Many homeowners find it extremely difficult to market their properties. This is mainly because they lack the necessary skills and knowledge to go about it. However, selling a house can be pretty easy with the right approach. By following these simple tips, you can be sure that your home will be well on its way to being sold in no time.
Get Professional Help
When marketing your home, it's always best to get professional help. Hiring a real estate agent specializing in marketing and selling homes can be a great start. Not only will they have the connections and resources necessary to get your home seen by potential buyers, but they'll also be able to provide you with valuable advice and guidance throughout the process. An experienced realtor can significantly affect how quickly your home sells and how much it ultimately goes for.
Use Quality Photos
In today's age of technology, most people start their search for a new home online. Because of this, it's essential to ensure that the photos you use of your home are high quality and show your home in its best light. Hiring a professional photographer is always a good idea. Still, if you're on a budget, you can also take your own photos as long as you make sure they're clear and well-lit.
Make improvements
Small improvements to your home can significantly affect how quickly it sells. If your home requires any repairs, take care of them before putting it on the market. You may also want to consider making cosmetic changes like adding a fence, and one of the best materials to use for a fence is reclaimed wood. Why? Because reclaimed wood fencing components generally consist of beautiful woods like cedar, mahogany, and oak, making your home stand out. Another big selling point is that it can last longer than a new fence.
Create a Video Tour
Another great way to market your home online is to create a video tour. This will allow potential buyers interested in your home to get an idea of what it looks like without having to schedule in-person viewing. You need a decent camera and basic editing skills, and you'll be good to go! However, for a more professional touch, you can always hire a videographer to do it for you. They can add music, filters, and other special effects to make your video tour stand out.
Utilize Social Media
There are billions of social media users worldwide, so it only makes sense to utilize this powerful tool to market your home. Platforms like Facebook, Instagram, and Twitter are great for sharing photos and videos of your home with potential buyers. You can also use social media to run targeted ads that specifically reach people interested in buying a home in your area. If you're not already doing so, start sharing photos and videos of your home on your social media platforms. You never know who might see it and decide they're interested in taking a closer look!
Hold an Open House
One of the best ways to market your home is also one of the oldest: holding an open house. This allows potential buyers to come and see your home in person and get a feel for what it would be like to live there. It also allows them to ask any questions about the property directly to you or your real estate agent.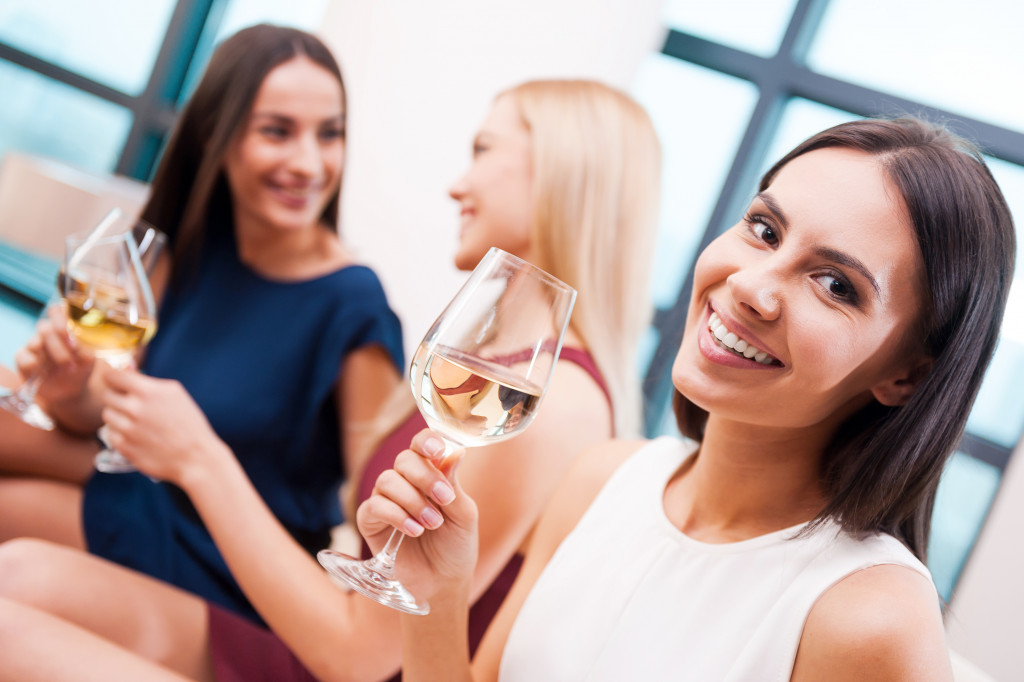 Price It Right
Lastly, one of the most important things you can do when marketing your home is to price it correctly from the start. Overpricing your home will only discourage potential buyers from even considering it while underpricing it could cause you to miss out on making a profit from the sale. Work with your real estate agent to determine a fair asking price for your home based on comparable properties in the area.
Don't Give Up!
Even if you do everything right, there's no guarantee that selling your home will be easy or happen overnight—it could take months or even longer depending on market conditions. The most important thing is not to give up; eventually, someone will come along who falls in love with your home as much as you did and is willing to meet your asking price!
Final thoughts
Marketing your home doesn't have to be complicated—just follow these simple tips, and you'll be well on your way! Remember, the most important thing is not to give up; eventually, someone will come along who loves your home just as much as you do and is willing to pay what you're asking for it!