For a challenging and physically demanding job like welding, it sure is not for everyone. It's a professional venture that requires a wide variety of infrastructures and products. And when we think of this industry, it seems not an attractive place to put your money in and turn into a profitable business. Now, that's untrue.
Welding is high in demand for many other industries such as automotive, aviation, and construction. This form of metalwork is an essential component in creating small kitchen appliances, fences and gates, and other structures. If you're someone who has this skill, welding is a great way to earn extra income. Want to know how? Here are some useful tips you can use.
1. Open a part-time welding shop
You want to put your welding skills and vacant garage into better use? Then, you can start a small welding shop on your property without much hassle. This is a great idea to serve local customers who find going to big welding shops a hassle and are looking for an affordable option. The best thing about this is that the varieties of projects can be exciting.For starters, it's advisable to offer some free jobs, especially for people who are likely to be loyal or regular customers of your shop. You have the option to charge a flat rate or different prices for various projects. On average, though, this freelance job can earn you about $20 to $40.
2. Make furniture and art
In case you didn't notice, people, especially homeowners, loves decorating their homes and yards with metal furniture and sculptures. This is a great option if you're a welder who's also skilled in such forms of art. While this particular welding job is in demand, it's important to note that it does require more specific tools to design and create intricate and flawless fabricated items. For instance, you'd likely need to use quality weld cleaning fluids for better surface cleaning and safer and eco-friendly options, which is essential for both you and the clients who will be using the works.
You'd also want to consider the varieties of items you want to focus on depending on your current equipment and skills before covering a broader range. Depending on the market you choose and the time your finish a project, it's possible to earn around $50 and up per hour.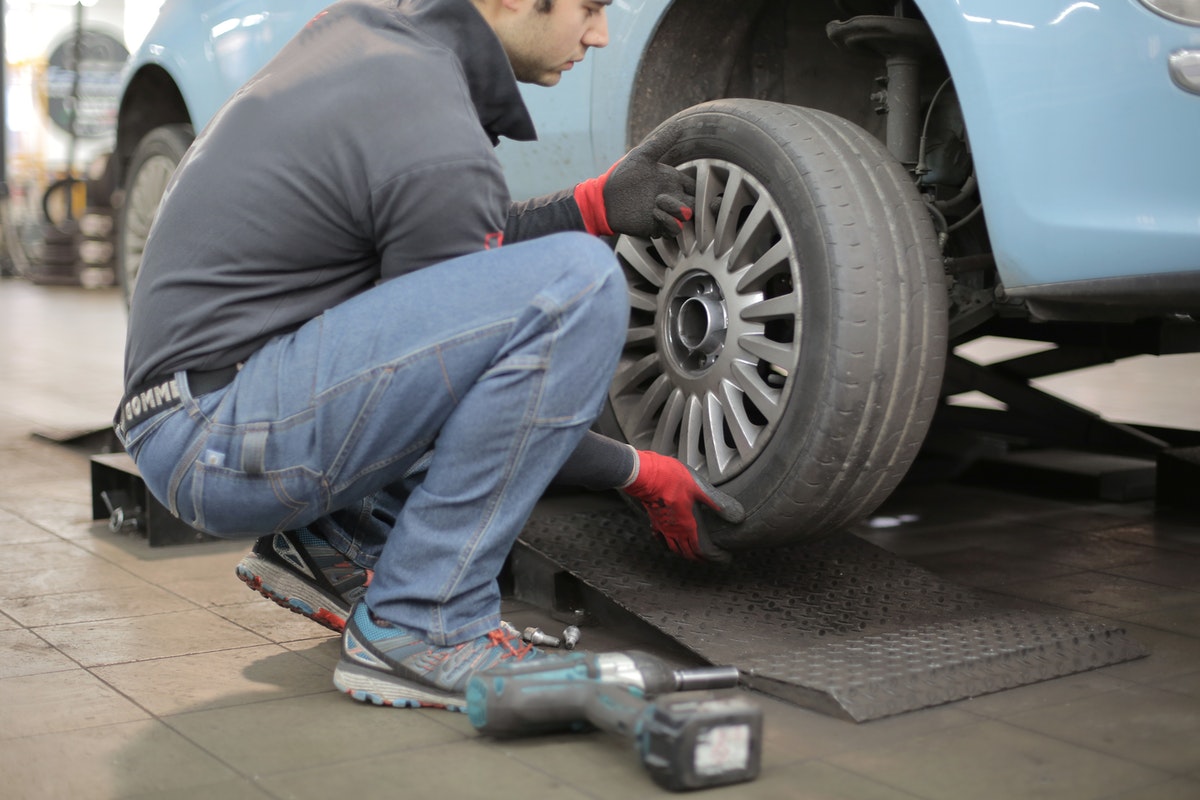 3. Repair old trailers
If you got the welding equipment designed for bigger projects and you're confident with your welds' strength, then repairing old trailers might just be for you. To start, you can purchase an old trailer, restore it, then sell it to make some money. There are always secondhand trailers out there available at a low price.
This is a good start for a business and to catch the attention of potential clients. The more trailer you makeover and sell, the more people will come visiting you for projects. On average, refurbishing an old trailer can allow you to earn $1000 or more.
4. Build car ramps
Another in-demand project in the welding industry is car ramp services. In this category, your top clients will range from individual car enthusiasts, garages to car businesses. Just take note that you'll most likely work in ramps for different types of vehicles, so be sure to be creative and skilled enough to work on such projects. Again, the rates depend on the magnitude and nature of the project. But obviously, the bigger the vehicles, the more effort and time you need to build a good ramp.
5. Consider mobile welding business
The mobile welding business is currently one of the most common services in the industry right now. This is a profitable option as hundreds of companies out there require welders for their projects, from construction to manufacturing. Your clients are more likely to be local businesses or private individuals who need welding services but don't want to hire big companies.
For instance, local farmers in your community might need a welder for repairing their farm equipment or homeowners who need to get their fencing or gates fixed. You'll need all the basic equipment such as welding helmets, air cutters, fume extractors, and more. And obviously, you'll need a van or truck for your mobile welding service.
Welding is one of the best career choices out there. Regardless if you are looking to turn it into a side gig like these ideas right here or turn it into a full-time business, this metalwork can be a great way to earn more. So take advantage of the high demand and start paying yourself more!