Raising capital is essential. Collaborate with a trusted moneylender to get the best loan rate and terms.
Cash flow management is vital. Accurate records and cash flow forecasts are necessary for successful planning.
Understand tax obligations and work with an accountant or tax professional to remain compliant.
Build a client base through social media, SEO, networking events, and local media outlets.
Find the right partners to provide advice and resources that could benefit your business.
If you're a young entrepreneur in Singapore, starting a new business can be an exciting venture, but it's essential to recognize the financial roadblocks that you may face in the process. From securing funding to managing cash flow, the financial aspects of business ownership can be daunting.
Fortunately, with the proper knowledge and planning, you can overcome these problems and set yourself up for success. In this blog, you will learn about the most common financial roadblocks that young and new Singaporean business owners may face.
Raising Capital.
Raising capital is one of the biggest challenges for young entrepreneurs looking to start a new business. Without enough capital to cover startup expenses, getting your business off the ground can be challenging. The best way to go about this is to obtain a business loan. A business loan can provide the capital you need for rent, supplies, and equipment.
Just make sure that you partner with a trusted moneylender in Singapore. They can help you get the best rate and terms on your loan. They may also be able to give you advice on the best way to use your funds and how to manage your debt. With their help, you'll be able to get the funding you need to start your business.
Managing Cash Flow.
Effective cash flow management is essential for any new business. Seasonal fluctuations, slow-paying clients, and unexpected expenses can all impact your cash flow. To avoid running into cash flow problems, it's essential to keep accurate financial records and develop a cash flow forecast to help you anticipate and plan for future cash needs.
Navigating Tax Requirements.
Navigating complex tax requirements can be daunting for new business owners. It's essential to understand your tax obligations, including GST registration, employee taxes, and corporate tax filings. Consider working with an experienced accountant or tax professional to ensure that you're following the proper regulations and minimizing your tax liabilities.
Building a Client Base.
Building a client base is another common challenge for new business owners. To attract clients, you need to spread the word about your business and its products or services. There are plenty of ways you can go about this, but here are a few of the most effective tactics you should employ:
Use social media.
Social media is an excellent way to reach potential customers and create brand awareness. Create attractive profiles on platforms like Instagram and Facebook, post regularly about your products or services, engage with followers, and use paid advertising to target specific audiences.
Invest in SEO.
Search engine optimization (SEO) is the act of optimizing your website content so that it ranks higher in search engine results. By investing some time and money into SEO, you can make sure that your website appears prominently when customers search for related products or services.
Attend networking events.
Networking events are a great way to meet potential customers and partners, as well as build relationships with other industry professionals. There may be local events that you can attend in your area, or you could join online forums and groups related to your business.
Reach out to local media.
Finally, consider reaching out to local media outlets such as radio stations, newspapers, magazines, and blogs. Offering interviews or guest post opportunities can help you get your business in front of a larger audience.
By focusing on building a solid client base, you can create a steady source of income and ensure the long-term success of your business.
Finding the Right Partners.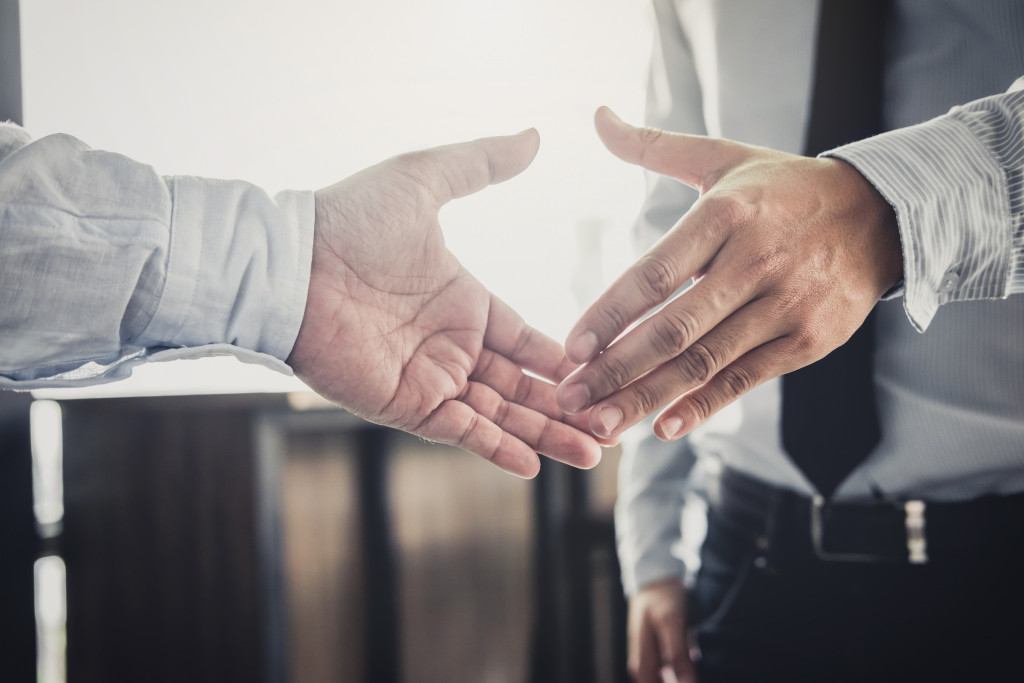 Another important consideration is finding the right partners for your business. Good partnerships can help you overcome common financial challenges, such as accessing capital and managing cash flow. Don't be afraid to reach out to industry experts or other entrepreneurs who may be able to offer advice or resources that could benefit your business.
Starting a new business in Singapore can be an exciting venture, but it's essential to recognize the financial roadblocks that you may face along the way. From raising capital and managing cash flow to navigating tax requirements and building a client base, there are many considerations for young entrepreneurs looking to get their businesses off the ground. With this blog, you should have all the information you need to make informed decisions about how best to finance your business and move forward confidently on your entrepreneurial journey.