Physical retail is one of the most profitable businesses today. It's estimated that overall sales have grown considerably since 2000, with over six trillion dollars in sales in 2021. However, those with retail stores know how competitive the industry can be.
The physical retail market is quite saturated. There are over a million retail stores in the United States alone. These stores are competing for the same customers and their dollars. So, how can physical retail stores stand out in such a crowded market?
If you own a physical retail store, you know that to increase sales is to increase foot traffic. After all, with the advent of online shopping, it's easier than ever for customers to purchase items without ever having to leave their homes. Here are ways you can do that.
Engaging In-Store Experience
In order to get people into your store, you need to give them a reason to come in. That means providing an engaging and enjoyable in-store experience they can't get online. Consider what makes your store unique and focus on those elements when planning your customer experience. Additionally, a few renovations wouldn't hurt! Here are some store renovations you should do.
Paint
Consumers don't like a drab and dull store. So giving your store a fresh coat of paint can instantly change the mood and atmosphere, making it more inviting for customers.
Lighting
Good lighting can make a difference in how customers display and perceive your products. Consider adding brighter or accent lighting to draw attention to specific items or displays.
Fixtures
Outdated or shabby fixtures can make your store look rundown. Instead, invest in new fixtures that are both stylish and functional, like shelving and display racks.
A good renovation can bring a new customer experience to your home and attract more foot traffic. First, however, ensure that you hire the right contractor. Search for an experienced commercial construction company near your area. This should ensure high-quality work for your store renovation. They might even give you suggestions on how you can increase foot traffic in your area.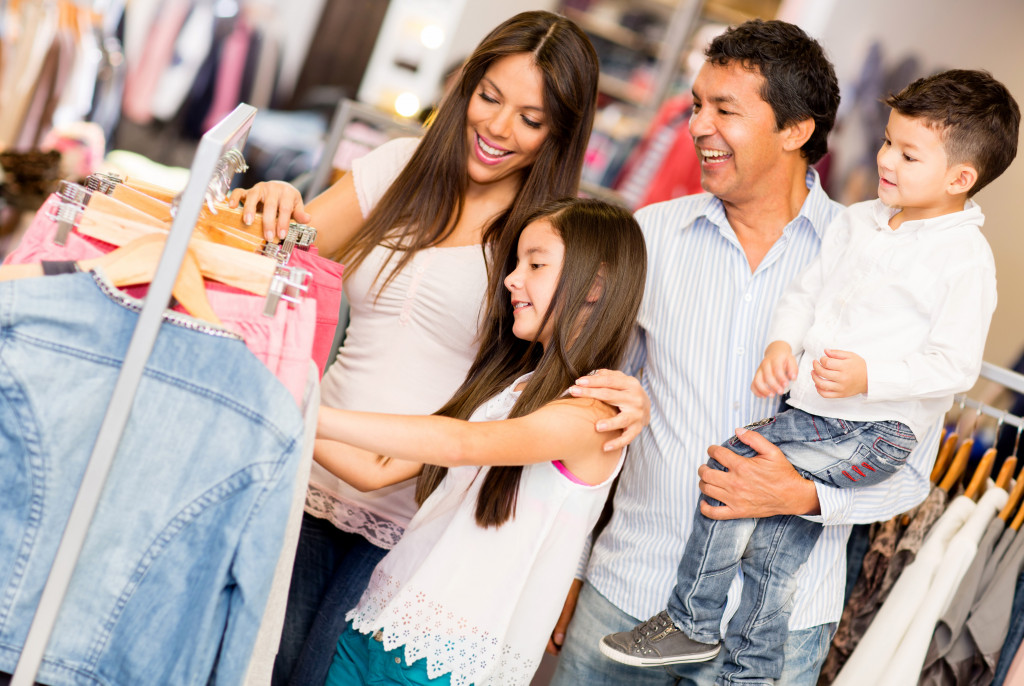 Optimize Your Webpages
If you want to increase foot traffic to your store, one of the best things you can do is optimize your web pages for local search. When customers search for terms related to your business online, you want your store to come up as one of the top results. To do this, include location-specific keywords on your website and online listings.
For example, if you have a women's clothing store in Los Angeles, include phrases like "women's clothing Los Angeles" and "Los Angeles women's clothing store" on your website and in your directory listings. You can also use SEO to help you out.
SEO
Search engine optimization is increasing your visibility on search engines like Google. This can include using relevant keywords, regularly updating content on your website, and obtaining quality backlinks from other reputable websites.
SEO is an excellent option because it helps customers find you organically instead of relying on paid advertising. Additionally, don't forget to claim your business listing in Google.
Google My Business Listing
Another way to increase foot traffic is by claiming your Google My Business listing. This free listing appears when customers search for businesses like yours on Google Maps or Google Search. By claiming and verifying your listing, you can control the information about your business, such as your hours of operation, address, and phone number. You can also add photos and post updates about sales or events at your store.
Content Marketing
Consider content marketing if you want to attract potential customers further and improve your webpage. This involves creating and sharing valuable content related to your industry on your website or social media channels. This can be in the form of a blog, video series, or even a podcast. By providing informative and entertaining content, you establish yourself as an authority in your field and attract customers interested in what you offer.
Get Reviews
Finally, one of the best ways to increase sales is by getting reviews from happy customers. These reviews will appear alongside your Google My Business listing when potential customers search for businesses like yours, which can help convince them to visit your store instead of one of your competitors. You can generate reviews by asking customers to leave a review after making a purchase or by sending follow-up emails after visiting your store.
If you own a physical retail store, increase sales and foot traffic. Following the tips above, such as renovating your store and optimizing your web presence, you can improve the customer experience and attract new customers.